EDL falls for story on hot cross buns without crosses published on spoof news site Southend News Network
'Hot cross buns without a cross. Well that's just a bun. We must not upset the Islamic invaders must we?'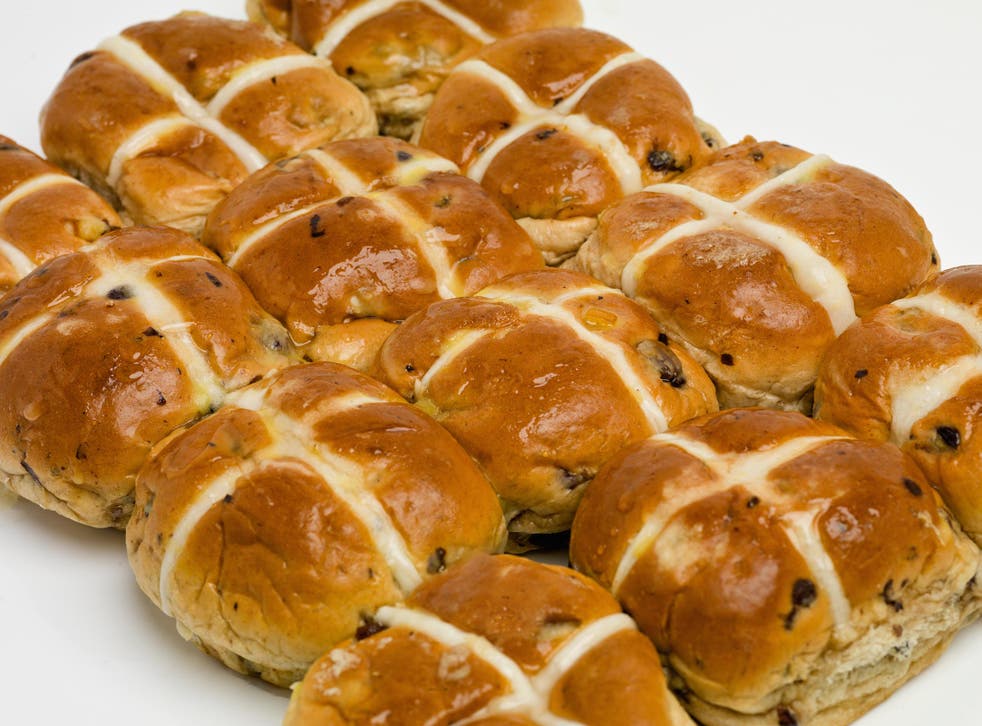 A satirical story about a bakery which has stopped selling hot cross buns with their characteristic crosses because they were causing offence has apparently been taken seriously by some members of the English Defence League.
The story, which appeared on the Southend News Network on 4 March, was reposted on the Facebook pages of two divisions of the far-right protest movement. Commenting on the story, one of the divisions said: "We must not upset the Islamic invaders must we?"
However, the Southend News Network says its objective is "to add a satirical/spoof-like touch to issues that people are passionate about in Southend-On-Sea". Acknowledging its satirical status, it was recently categorised as an "official media outlet" by Southend Council due to its popularity among local residents and on social media.
In the story, owner of Baker's Cupboard Michael Prove told the website about his decision to create buns without crosses because a Maths teacher had been offended.
Mr Prove said: "We have produced thousands of Hot Cross Buns in the past without anybody getting upset, but 2016 has been very different."
He said the Maths teacher had "demanded" the bakery stop selling the buns because the crosses could be interpreted as both a 'plus' or 'multiply' symbol by children, causing a confusing situation for those who were beginning to understand mathematics.
Mr Prove said: "[The Maths teacher] stormed out of the bakery shop area, at closing time he came back with four other Maths teachers and they used baseball bats to smash everything up."
"I don't want any more trouble in my shop, so regretfully we will no longer be putting crosses on our buns."
But not realising the satirical status of the website, both the Essex Division and the London Division II of EDL republished the story.
The London Division II said: "Hot cross buns without a cross. Well that's just a bun. We must not upset the Islamic invaders must we?"
While some Facebook users also took the story seriously, others mocked the group in the comments section.
One user wrote: "Haha taken in by a satire newspaper, really need to fact check things and stop being so easily misinformed."
Another wrote: "Who on earth works in your PR department? You do realise this is a spoof article? How embarrassing. I am cringing so badly on your behalf right now."
EDL has been approached for a comment.
Southend News Network's anonymous creator says he is inspired by The Onion, The Daily Mash and The Poke.
He previously told the BBC: "My stories are tapping into the types of things people get wound up about. I like a heated, healthy debate."
Join our new commenting forum
Join thought-provoking conversations, follow other Independent readers and see their replies