Eid al-Adha: How does it differ from Eid al-Fitr and what does the festival commemorate?
Millions of Muslims around the world will celebrate the festival of sacrifice and feasting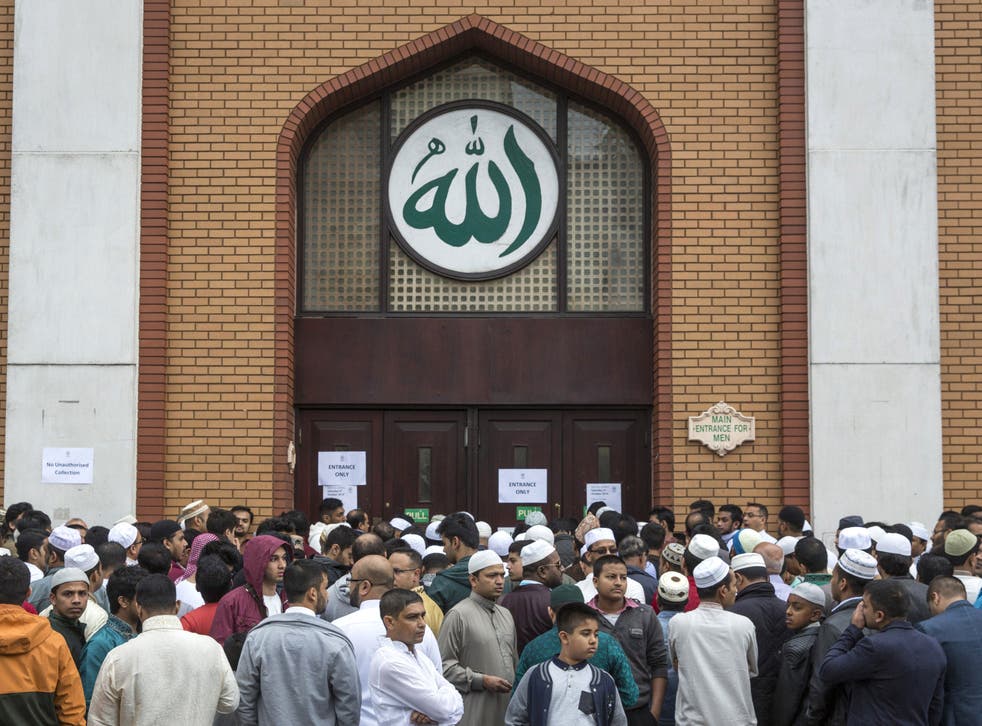 Muslims around the world are gathering to celebrate the festival of Eid Al-Adha, one of the two major religious holidays in Islam.
The festival honours the willingness of Ibrahim - known as Abraham in the Hebrew bible - to sacrifice his son, following God's command.
What does the festival commemorate?
The story, which is found in all Abrahamic religions, begins when Ibrahim has a vision of him sacrificing his son.
The tomb of the Prophet Mohamed: Islam's most revered holy site

Show all 7
The son takes it as a command from God, and willingly asks his father to sacrifice him - however, at the last minute, God stops Ibrahim, and provides him with a ram to sacrifice instead.
The festival also marks the end of the Hajj pilgrimage, in which millions of Muslims make the mandatory journey to the holy city of Mecca, in Saudi Arabia.
What happens on Eid al-Adha?
Traditionally, Muslims will sacrifice cows, goats, lambs or other animals on the day, and divide the meat - one third is eaten in a feast by family and friends, one third is given to other friends, and one third is donated to the poor and hungry.
Increasingly, people will donate money to charity instead.
As well as making the sacrifice and eating, Eid al-Adha also involves morning prayers at the mosque, and exchanging gifts and spending time with family and friends.
What is the difference between Eid al-Adha and Eid al-Fitr?
Eid al-Fitr is entirely different, and marks the end of Ramadan, the holy months that see Muslims fast during daylight hours.
Paying zakat, or giving to charity, is a major part of the holiday, but many celebrants also eat a large meal with family and friends to mark the occasion. It is known by some as 'big Eid'.
When does Eid al-Adha begin?
The holiday varies year by year, and its date is determined by the Islamic lunar calendar.
This year, in the UK, Eid al-Adha will begin on Thursday 24 September, and will last for four days.
Join our new commenting forum
Join thought-provoking conversations, follow other Independent readers and see their replies