Eid al-Fitr 2015: When does Ramadan end – and what does the occasion mark?
Muslims will eat in daylight for the first time in a month during Eid al-Fitr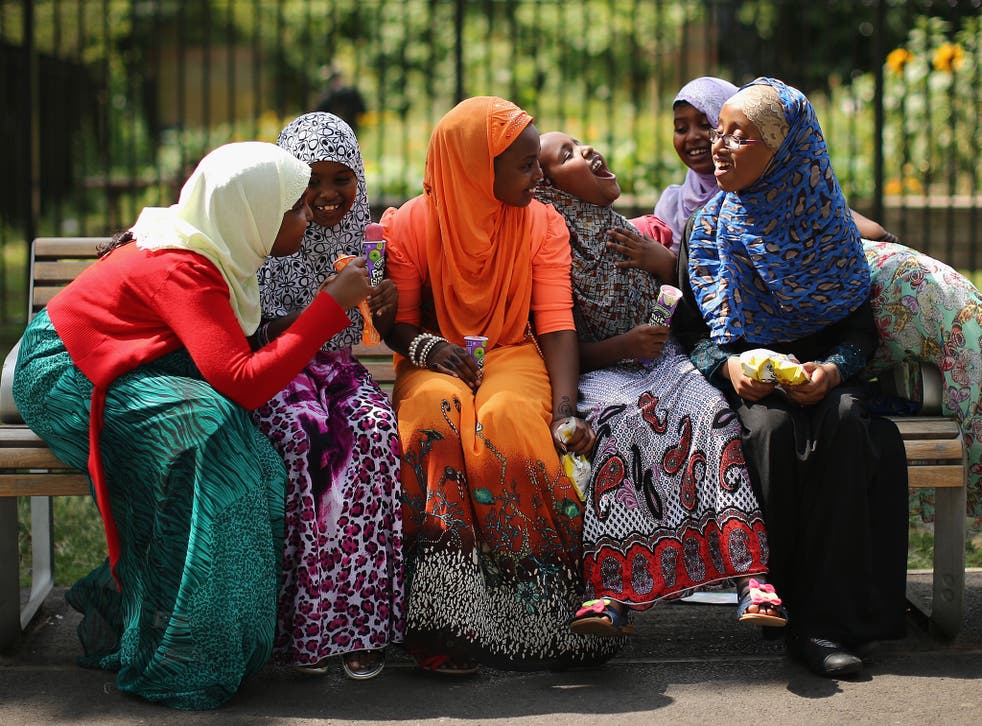 Millions of Muslims across the world will gather with their friends and family this weekend to mark the end of Ramadan - the holiest month in the Islamic calendar.
Here is what you need to know about how people mark the occasion, and what it means to them.
What is Ramadan?
Ramadan falls in the ninth month in the lunar Islamic calendar. This is because it is believed that the Koran was first revealed by God to the Prophet Mohamed in the ninth month of 610CE.
During this month, Muslims focus on personal reflection and prayer.
They do this by observing three types of worship: charity, praying and fasting from dawn to sunset. Muslims also abstain from sex, smoking, and make a conscious effort to avoid speaking ill of others.
These acts are intended to make worshippers focus on discipline and to remember those who are less fortunate.
When does Ramadan officially end?
Ramadan ends when the new moon is spotted in the sky, which means it differs from location to location. In the UK, it is expected to be on the evening of 17 July.
What do Muslims celebrate during Eid al-Fitr?
A misconception of Eid is that Muslims are celebrating the end of fasting. Instead, Muslims are grateful for having the strength to complete the month, and give thanks for the often sumptuous food they are able to mark the occasion with.
What happens during Eid al-Fitr?
Following morning prayers and breakfast, those celebrating wear their best, often new, clothes, and gather with their friends and family for their first daylight meal in a month.
Presents are often exchanged, and people decorate their homes.
Sumayya Usmani, who writes the food blog My Tamarind Kitchen and moved from Pakistan to the UK in 2007, told the New York Times: "On Eid, you are encouraged to eat all the things that are too rich, too sweet, too creamy for a normal day.
"The whole day is dedicated to rejoicing in having food on the table," she said.
In pictures: Ramadan around the world

Show all 27
Join our new commenting forum
Join thought-provoking conversations, follow other Independent readers and see their replies