'Ella's Law' urgently needed to save children's lives from toxic air pollution, says mother
'It's about trying to stop other families going through what we went through,' Rosamund Adoo-Kissi-Debrah told The Independent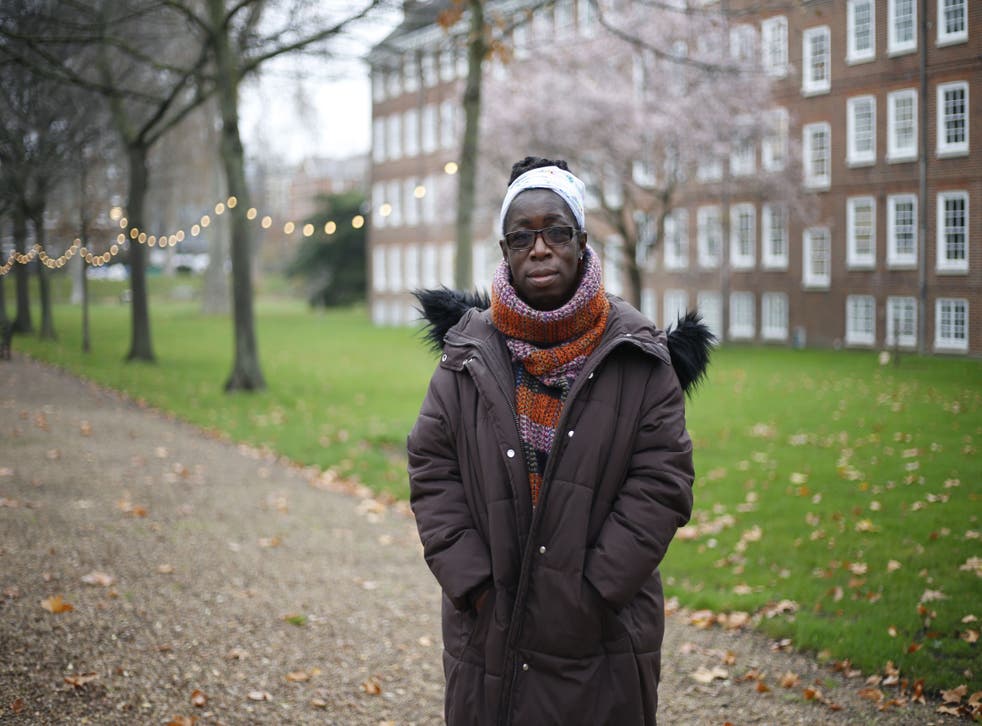 The mother of a nine-year-old girl who became the first person in the UK to have air pollution recognised as a cause of death is calling for a new law in her daughter's memory.
A coroner's report has urged the government to set stricter air pollution limits to prevent similar deaths in the future, after Ella Adoo-Kissi-Debrah died following a severe asthma attack in 2013.
She was admitted to hospital nearly 30 times in the three years prior and suffered many attacks at home.
Speaking to The Independent after the release of the report, her mother Rosamund Adoo-Kissi-Debrah said: "It's really important that the coroner's recommendations are taken incredibly seriously.
"It's about improving the health of the nation and trying to stop other families going through what we went through.
"If nothing changes, then there are going to be families that go through what we've gone through ... I can campaign but children are still dying in the meantime."
Air pollution is responsible for between 28,000 and 36,000 deaths each year in the UK, according to official estimates.
Ella and her family lived close by to the busy South Circular Road in south London. A fresh inquest held in December found that dangerous levels of air pollution from traffic made a "material contribution" to her death.
In his prevention of future deaths report released on Wednesday, coroner Philip Barlow said the government should take action on toxic air pollution by setting stricter limits for "particulate matter" – tiny particles released by vehicle exhausts and through the burning of fossil fuels that can penetrate deep into the lungs when inhaled.
He recommended that the UK's particulate matter pollution limits be brought in line with guidelines set out by the World Health Organisation. At present, the UK's limits for fine particulate matter (PM2.5) pollution are two and a half times higher than the level recommended by the WHO.
Ms Adoo-Kissi-Debrah, a former teacher who has spent more than seven years raising the alarm on the risks posed by air pollution, is calling for the government to urgently adopt the coroner's recommendation as part of a wider package of measures to honour the legacy of her daughter.
"We want to get an amendment to the environment bill to include the WHO guidelines on air pollution – and that will be part of Ella's Law," she said.
In addition to adopting tougher air pollution targets, Ms Adoo-Kissi-Debrah is hoping to raise more awareness about the health dangers posed by air pollution – and the need for medical professionals to communicate these risks to families.
Jocelyn Cockburn, the lawyer representing Ella's family, added: "The exact way that Ella's Law will be framed will depend on the circumstances. But the environment bill is the first priority."
The government's flagship environment bill, which has so far been plagued by delays, will set out binding targets for improving the UK's air and natural world.
Politicians, charities and campaign groups have previously called on the government to amend the bill to include air pollution limits in line with WHO recommendations – but the government has so far failed to take action.
"Today is about the government taking action now," said Ms Adoo-Kissi-Debrah.
"I have met with them, and the meeting went well, but ultimately they haven't done anything. I can have hundreds of meetings, but if things don't change, it's just lip service.
"Children are continuing to die, it is a very difficult thing to talk about. Should anyone die from asthma in 2021? The answer is no."
A government spokesperson said: "Our thoughts continue to be with Ella's family and friends.
"We are delivering a £3.8bn plan to clean up transport and tackle NO2 pollution and going further in protecting communities from air pollution, particularly PM2.5 which is especially harmful to human health.
"Through our landmark Environment Bill, we are also setting ambitious new air quality targets, with a focus on reducing public health impacts.
"We will carefully consider the recommendations in the report and respond in due course."
Join our new commenting forum
Join thought-provoking conversations, follow other Independent readers and see their replies