Elliott Johnson: Young Conservative activist wrote of bullying a month before his suicide
Exclusive: Facebook message prompts party to expel a former youth organiser for life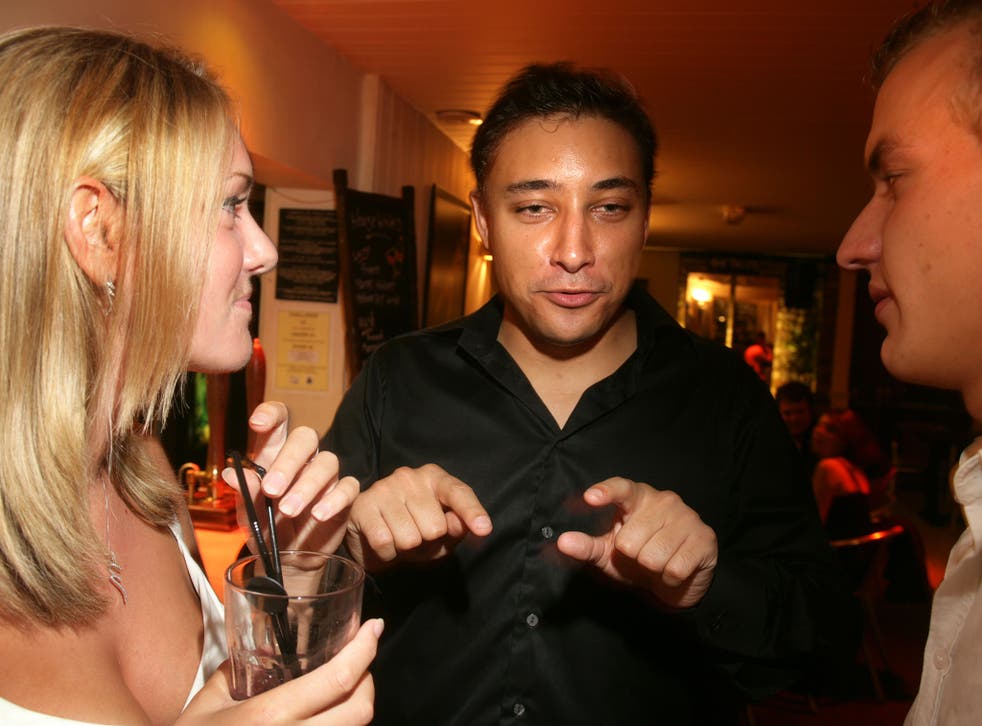 A young Conservative activist complained online in the month before his suicide that he had been "pinned" in a seat and "bullied and interrogated", The Independent has learnt.
Allegations of bullying and inappropriate behaviour prior to the death of 21-year-old Elliott Johnson have this week led to the Tories expelling the youth campaign organiser Mark Clarke from the party for life.
The affair has prompted Conservative Party headquarters to sever its link with the campaigning organisation Roadtrip2015, which bussed young activists into marginal seats during the general election, and to take over the running of the party's youth wing, Conservative Future, whose executive has been suspended.
It has now emerged that Mr Johnson, whose body was found on a railway line in Bedfordshire in September, sent a private message by Facebook to a fellow Tory activist five weeks before his death, complaining about bullying behaviour by Mr Clarke.
The message was sent to Andre Walker, a journalist and fellow young Tory activist, who has also been named in the allegations that Tory bullies drove Mr Johnson to kill himself.
The exchange began after the pair had met in a pub in Blackfriars, central London, and talked about Mr Clarke. Mr Johnson later found out that Mr Clarke knew what had been said – and allegedly had even obtained a video of the conversation.
He sent Mr Walker a Facebook message soon after midnight on 13 August, saying: "I don't want to speak to you for a while mate. You have totally betrayed my confidence…"
Mr Walker replied, eight hours later, saying: "I have no idea what you are on about. But not speaking to me is fine because you are getting on my nerves going on about all this stuff. I'm bored of it!"
Mr Johnson accused Mr Walker of telling Mr Clarke what they had been talking about privately. He wrote: "Mark pinned me (literally in a seat) last night and bullied and interrogated me over stupid crap. I tried to say as little as possible. But what he did say was that you were actually trying to get as much information off me as possible… It's really sad for me because I fully trusted you."
Later, the three of them met in another pub, where Mr Johnson secretly recorded their conversation. On the recording, broadcast on BBC's Newsnight programme on 18 November, Mr Walker was heard saying to Mr Johnson: "Everyone in France who allied themselves to the Vichy government got shot for it in the end.
"If you want to be the only fucking dickhead, like a Japanese soldier on an uninhabited island still fighting a war that was over years ago, then do it."
Despite that, Mr Walker and Mr Johnson seem to have repaired their friendship eventually, because on 14 September, a week before Mr Johnson's suicide, he sent Mr Walker a message about Alexandra Paterson, who chaired Conservative Future until its suspension this week. He wrote: "Mark and her still speak and he abuses her essentially, tells her tales and makes her cry."
In their final exchange later that day, Mr Walker said he was in "Da Vindzor", claiming that was "what our Pakistani friends call Windsor". Mr Johnson replied: "Lol".
Mr Johnson's death is being investigated by the police, and by Conservative headquarters. Mr Walker declined to comment.
Mr Clarke, who has repeatedly declined to comment on the allegations, did not respond to a message asking him to contact The Independent. He has previously denied all allegations of bullying but has said he won't comment further until after the inquest into Mr Johnson's death.
Questions have been asked about whether Conservative headquarters could have intervened sooner to end what appears to have a culture of bullying among some young party activists.
Lord Feldman, the party chairman, has said he was "wholly unaware" of any allegations against Mr Clarke, but the Tory MP Ben Howlett has told the BBC that he believes that Lord Feldman knew about the allegations "for a very long time" but that they were not investigated by the party.
A party spokesperson said: "We have been checking and rechecking, but have not been able to find any record of complaints that were made and not dealt with."