Emergency services tackle Trafalgar Square 'chemical incident' by St Martin-in-the-Fields church
Firefighters investigated a bag of 'industrial strength chemical granules' dumped nearby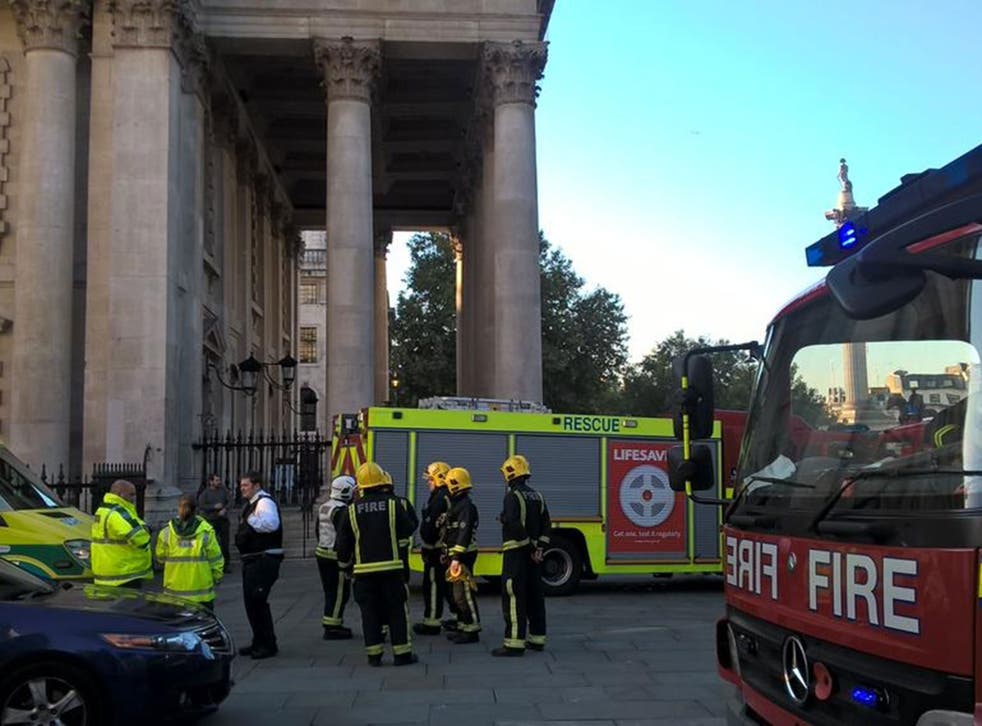 A bag stuffed with chemical waste has been discovered in London's Trafalgar Square, prompting the evacuation of a historical building.
The London Fire Brigade declared a "chemical incident" near the famous St Martin-in-the-Fields church, which overlooks Nelson's Column and the National Gallery, shortly after 8.30am.
Station manager Sam Kazmanli, who was at the scene, said around 20 people were evacuated from the church as firefighters earing breathing apparatus inspected the package.
"Firefighters used detection and monitoring equipment to find out what chemicals were involved," he added.
"We found that the bag contained industrial strength chemical granules inside. We double bagged the contents and it was removed by London Ambulance Service's Hazardous Area Response Team (HART)."
Photos of the area showed several fire engines, ambulances and police officers at the scene.
Horse in Trafalgar Square
Join our new commenting forum
Join thought-provoking conversations, follow other Independent readers and see their replies