Enfield head teacher fights to stop deportation of star student Yashika Bageerathi to Mauritius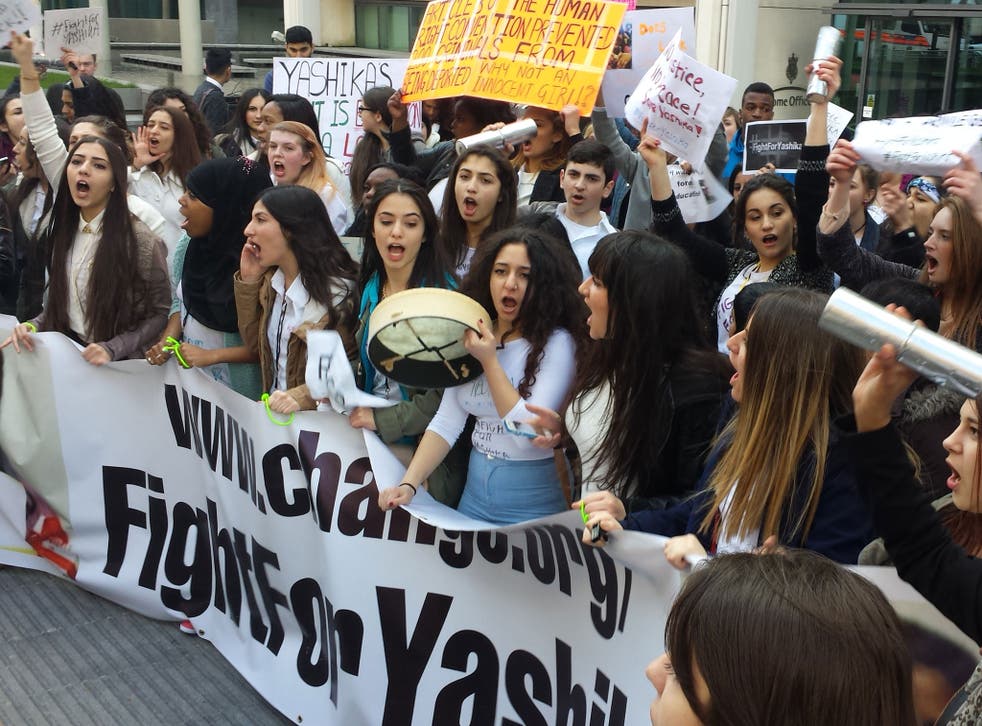 A head teacher who funded the £2,000 bail money for one of her "best students" to release her from an immigration centre is trying to prevent the teenager's deportation to Mauritius amid claims she will be attacked on her return.
Classmates and teachers are rallying behind Yashika Bageerathi, 19, with a protest outside the Home Office, ahead of a flight that has been scheduled for Tuesday despite the schoolgirl securing the support of her local Conservative MP.
The teenager came to the UK in 2012 with her mother and brother to escape alleged attempts at sexual assault from someone in her community back home.
She had since been attending Oasis Academy Hadley, in Enfield, north London – until she was detained at Yarl's Wood Immigration Removal Centre.
As part of the asylumn process, Ms Bageerathi was required to sign on at the Home Office every week since her arrival. Now she is over 18, however, her case has been separated from her other family members.
Solicitors are working on a fresh, last-minute asylum application, based on Article 8 of the European Convention which states the right to a family life and security.
Ms Bageerathi is predicted to get an A* in maths and French, and a B in chemistry. She has university offers at all five of her choices, including scholarships at Newcastle and Queen Mary's. Her friends, family and teachers say she is a model student and are fighting for the Government to allow her to finish her A levels.
A statement from the school said that "to deport Yashika at any stage would cost the UK a valuable member of society. To do so just weeks before she is about to complete her education would be an uncompassionate and illogical act of absurdity". Ms Bageerathi was detained in December and bailed after 42 days thanks to the money put up by her her head teacher, Lynne Dawnes. She was sent back to Yarl's Wood last Wednesday when her application was again refused.
Speaking from Yarl's Wood, Ms Bageerathi told The Independent of the incident that forced her and her family to flee, when a drug dealer entered her home drunk and "tried to rape me".
"I refused to open the house door, it was just me and my younger siblings at home. He broke it down and came in, started hitting my sister and me, and tore my clothes. My mum came home from work before he could do anything."
She added the man "says he has people waiting at the airport for us to come back".
David Burrowes, the MP for Enfield Southgate, tweeted: "Am doing all I can to #FightForYashika and support her. Have made contact with Home Office to try and urgently stop deportation."
A Home Office spokesperson said: "The UK has a proud history of granting asylum to those who need it and we consider every application on its individual merits. We do not routinely comment on individual cases."
Join our new commenting forum
Join thought-provoking conversations, follow other Independent readers and see their replies