England has the priciest train tickets in Europe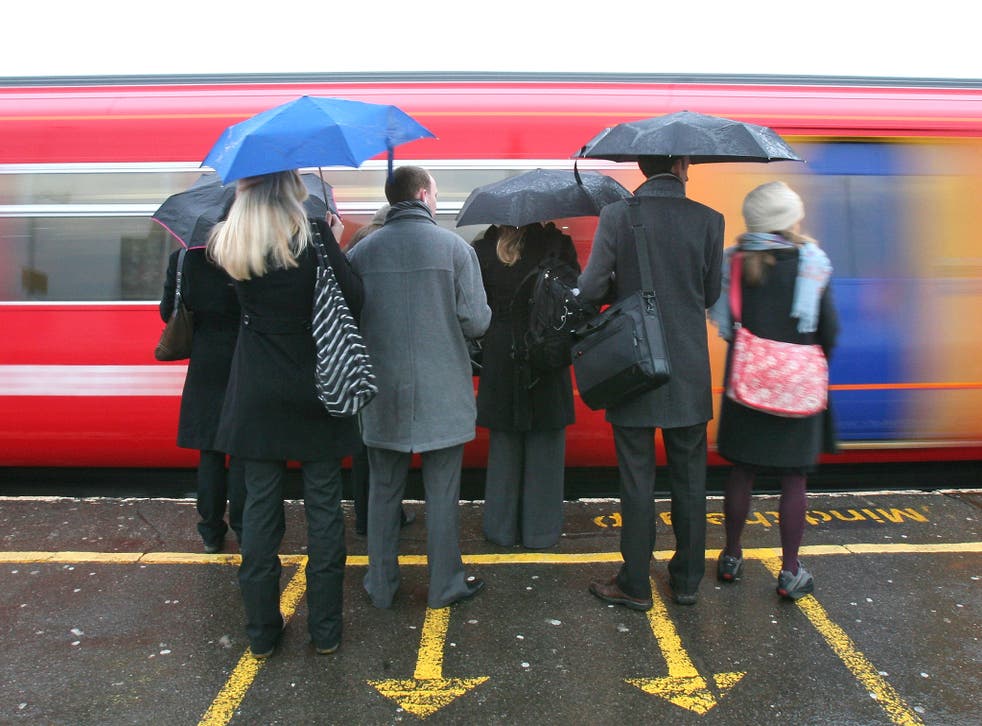 Rail passengers returning to work after the festive break face fare hikes of up to 10 per cent, as an analysis by The Independent shows England has the dearest train tickets in Europe.
Season ticket holders face another year of inflation-busting price hikes at a time when wages are stagnating and bills rising, leading campaigners to claim rail travel is becoming "an extravagance many struggle to afford".
While rises in the price of annual rail passes has been capped at 4.2 per cent by ministers, some "unregulated" fares are increasing by more than double that, as privatised train operators attempt to boost revenue. For instance an "anytime" return trip between London and Norwich will go up by 9.2 per cent, from £98.60 to £107.70.
A protest at London St Pancras station is being held during morning rush hour today.
Stephen Joseph, chief executive of the Campaign for Better Transport, said: "It's truly shocking that we have deliberately made getting the train to work an extravagance... The time has come not just to stop the rises, but to reduce fares."
Demonstrators will be joined by Labour's shadow transport secretary Maria Eagle, who said the Government had misled travellers with their promise to limit fare increase to one percentage point above inflation.
"The Government should come clean with commuters that this is a direct result of their decision to cave in to pressure from the private train companies to let them hike ticket prices beyond the so-called cap," she said.
The Government had intended to allow train companies to raise the average price of regulated fares – which include season tickets – by RPI inflation plus three per cent this and next January. This would have meant rises of 6.2 per cent. David Cameron then announced in October that it would instead be limited to RPI plus one per cent – a 4.2 per cent rise.
The Independent has compared the fares that take effect today with other large European countries, and found England has by far the most expensive long-distance train fares. While the snapshot survey of "walk-up" fares costing around £100 does not represent a comprehensive comparison, the results show that English travellers are charged significantly more per mile than people in Scotland and Wales.
For example, on the West Coast Main Line, from Stafford to London, a £98.50 ticket buys just 133 miles.
But in Scotland, the highest one-way fare is £96 – which buys 365 miles of travel, from Stranraer to Kyle of Lochalsh. The Scottish government has capped today's regulated fare rise at 3.9 per cent, and hopes to limit increases in the next two years.
Wales' longest journey, from Fishguard Harbour to Holyhead is also 365 miles. The fare rises by 5.5 per cent today, but at £85 represents the best deal in mainland Britain.
In Northern Ireland, fares have been frozen – with faster and more frequent services due to start next Sunday.
Rail expert Mark Smith, who founded the seat61.com website, said: "The UK is more aggressively commercial than other railways, and has both higher fully flexible fares for business and lower leisure advance fares. Most other European operators are following in our wake. But true, none go up to levels as high as ours at the top end."
Join our new commenting forum
Join thought-provoking conversations, follow other Independent readers and see their replies