Equal Pay Day: Where does the UK stand in global equality rankings?
It's probably not as high up as you think - and the pay gap is widening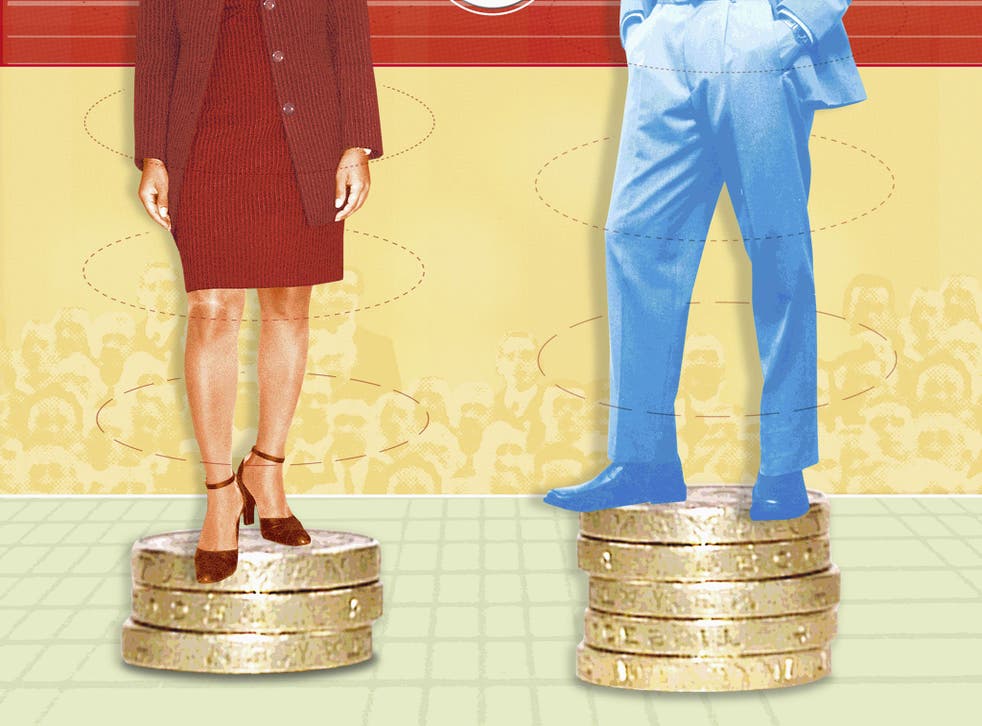 Equal Pay Day is putting the focus on closing the gender pay gap around the world – but where does the UK stand in the global rankings?
According to the World Economic Forum, it lags behind countries including Nicaragua, Bulgaria and Burundi by economic, as well as political and educational standards.
The UK fell out of the top 20 most gender-equal countries in the world for the first time this year, hitting a low of 26 in the 2014 Global Gender Gap Report.
Average wages for women fell by £2,700 in a year to £15,400, according to the forum, while the average salary for men was unchanged at £24,800.
Overall the report ranked Iceland as the most "equal" country in the world, closely followed by Finland, Norway and Sweden. At the other end of the scale, Yemen was the least equal country ahead of Pakistan and Chad.
The UK was ranked 46th for economic participation and opportunity and 32nd for educational attainment.
Figures released by the Trades Union Congress (TUC) estimated that just one in 15 women who are working full-time earn £50,000 or more per year, compared to one in seven men.
The Fawcett Society, which organises Equal Pay Day in the UK, said the widening gender gap for full-time workers is 15.7 per cent, meaning that women "effectively work for free" for nearly two months of the year.
But in some sectors, TUC's figures showed the gulf was even wider. Full-time female solicitors, for example, earn over £10,000 (20 per cent) a year less, on average, than their male counterparts despite outnumbering them.
Some critics suggest that factors like women's career paths and career breaks for childbirth distort the figures, but the Fawcett Society argued that jobs traditionally done by women, such as cleaning, catering and caring, are undervalued and paid less than jobs traditionally done by men, such as construction, transportation and manually skilled trades.
Frances O'Grady, TUC general secretary, said: "It is small wonder that Britain is plummeting down the international league tables when it comes to gender equality.
"Four decades on from the Equal Pay Act women are still losing out on pay and career opportunities.
"It feels like the glass ceiling is getting stronger, not weaker, and we need a much tougher approach to stop future generations of women from suffering this pay penalty."
The top 20 gender-equal states
1. Iceland
2. Finland
3. Norway
4. Sweden
5. Denmark
6. Nicaragua
7. Rwanda
8. Ireland
9. Philippines
10. Belgium
11. Switzerland
12. Germany
13. New Zealand
14. Netherlands
15. Latvia
16. France
17. Burundi
18. South Africa
19. Canada
20. United States
The bottom 20 gender-equal states
123. Tunisia
124. Bahrain
125. Turkey
126. Algeria
127. Ethiopia
128. Oman
129. Egypt
130. Saudi Arabia
131. Mauritania
132. Guinea
133. Morocco
134. Jordan
135. Lebanon
136. Côte d'Ivoire
137. Iran
138. Mali
139. Syria
140. Chad
141. Pakistan
142. Yemen
Rankings from the 2014 Global Gender Gap Report
Join our new commenting forum
Join thought-provoking conversations, follow other Independent readers and see their replies