Essex woman reveals how she lost 14 stone in 18 months after being warned to 'shed weight or die'
Cheryl Blythe said her turning point came when she realised her friends had become her carers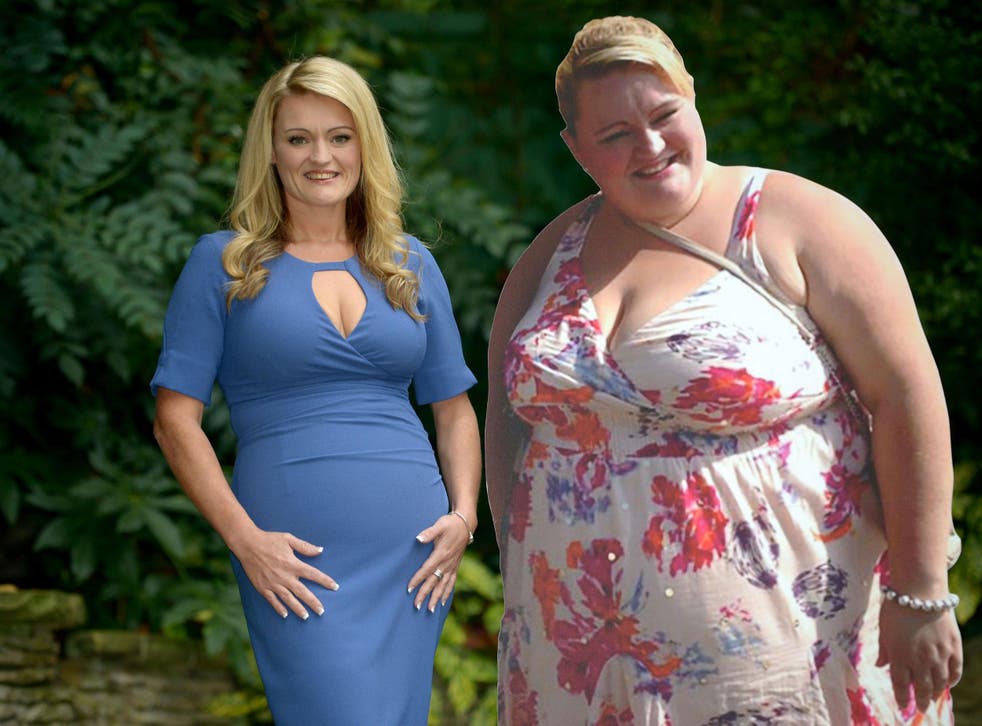 A woman told by doctors that she would be dead or confined to a wheelchair by the age of 45 if she did not lose weight has revealed exactly how she did it.
Cheryl Blythe, 33, weighed 24st 3lb less than two years ago.
She started putting on weight after she became pregnant with her daughter at the age of 17, admitting she felt lonely as a young mother and comfort-ate in secret to pass the time.
She said the turning point came after realising on a day trip out that her friends had become her carers.
And after being warned by doctors at the age of 31 that she might not survive, Ms Blythe, from Basildon in Essex, decided to take matters into her own hands.
She turned down a gastric band in favour of home cooking and sensible snacks, and managed to drop 14st 3lb to just 10 stone. And the key to her dramatic weight loss, she says, was simply cutting down on carbohydrates and sugar.
Diets pills: Russian Roulette
Diet before
Breakfast - nothing
Lunch - half a baguette filled with chicken and mayonnaise, a big bag of crisps and four chocolate bars
Dinner - half-pounder cheese burger with doner meat on top and a portion of cheesy chips
Snacks - large chocolate bars, share-size bags of crisps and whole packs of biscuits
Diet after
Breakfast - grilled lean bacon (visible fat removed), tomatoes and mushrooms with two poached eggs
Lunch - jacket potato topped with home-made chilli con carne
Dinner - home-made spaghetti Bolognese topped with 40g grated reduced-fat Cheddar cheese
Snacks - fresh fruit, fat-free yogurts, a small chocolate bar and a individual-sized bag of Walker's Quavers
By her early 30s she was suffering breathing problems and back pain, and found walking difficult.
Ms Blythe said: "I knew my health wasn't good and the things I heard from my doctor scared me, but I always prioritised other people - my family call me their 'button' because they say I hold everything and everyone together during the hard times."
She realised just how bad things had become while on a day trip to Southend with two friends in September 2013.
She said: "My weight affected everything we did that day - my back was so painful, we had to keep stopping when we were walking so I could catch my breath, I couldn't fit in some chairs because they were too small, and I felt like everyone was staring at me the whole time.
"I realised that at 31 my friends had become my carers and I couldn't pretend I was OK anymore."
Extreme Diets: The Eating Habits of the The A-list

Show all 16
Two days later, Ms Blythe, a mother-of-two from Basildon, Essex, joined her local Slimming World club.
She swapped family takeaways and large bars of chocolate for home-cooked meals and healthier snacks, and took up exercise, walking before she was able to run again.
"I felt that by having a gastric band fitted I wouldn't be learning anything about healthy eating or my own relationship with food - or helping my children to have a good understanding of healthy eating either," she said.
And Ms Blythe, who has been crowned 'Woman of the Year' by the weight loss organisation, says that the difference it has made to her life has been equally dramatic.
"My health problems have disappeared, I no longer sit on the sidelines while my family have fun without me, my friends aren't my carers any more, I can wear whatever I want - the list is endless."
Additional reporting by PA
Join our new commenting forum
Join thought-provoking conversations, follow other Independent readers and see their replies