Euro 2016 terror warning: Foreign Office tells UK fans to be vigilant with busy areas 'potential targets for attacks'
It comes after a French man was arrested in Ukraine over a plot to target the tournament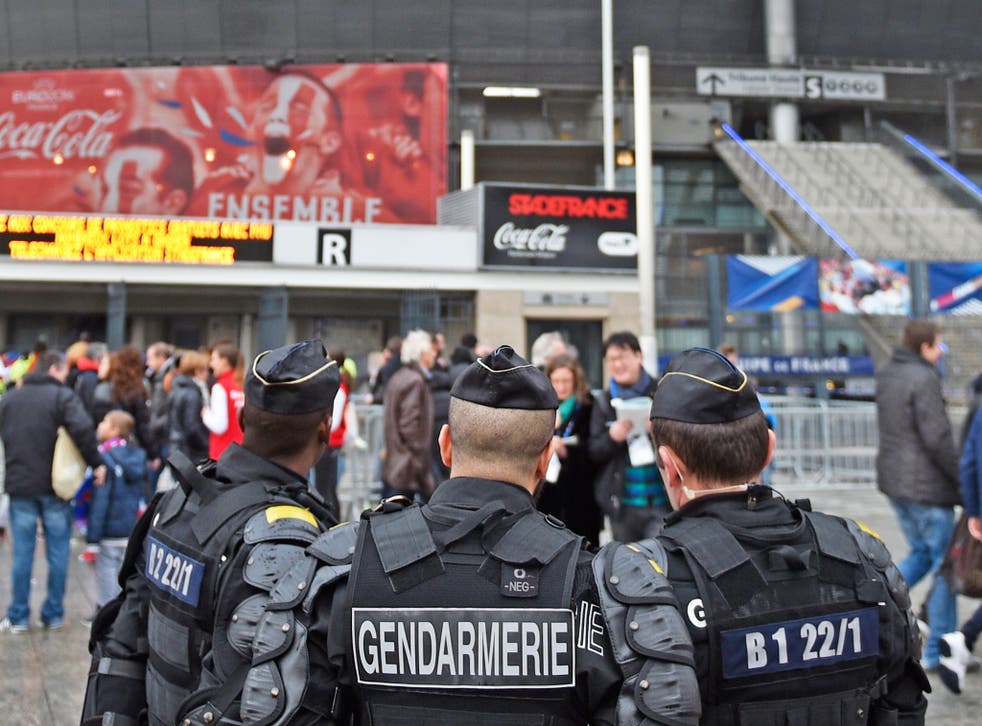 The Foreign Office has warned UK fans travelling to Paris for the Euro 2016 football tournament to remain "vigilant at all times" as busy areas could be "potential targets for terrorist attacks".
The updated advice from the Foreign and Commonwealth Office has highlighted stadiums, fan zones and other venues broadcasting the tournament as potential targets for atrocities.
It said: "During Euro 2016, stadiums, fan zones, venues broadcasting the tournament and transport hubs and links represent potential targets for terrorist attacks. You should be vigilant at all times, especially in areas hosting Euro 2016 events, and follow the advice of local French authorities".
British counter-terrorism officers are playing "a key part" in planning against attacks which may target the tournament and and a UK intelligence team has travelled to Paris to work with their French counterparts to assess possible threats.
Commander Dean Haydon, the head of Scotland Yard's anti-terror squad, said: "As we approach the Euros, any operation such as that in any country is clearly a concern. As you would expect, we are working with the French and other local police and security and intelligence agencies across the world to properly understand is there a threat to the Euros.
"Certainly we have seen propaganda, Isis and potential talk of plots against the Euros, but we're working with all those various different agencies to police and make the Euros a safe event and a safe games.
"We're a key part of the planning. Although the ultimate policing of the event and the planning is for the French, we are all involved in properly trying to understand the threat, if there is one."
It comes after Ukranian police said they had arrested a French terror suspect - who is believed to hold far-right views - who was gathering heavy weapons and explosives to target Muslim and Jewish places of worship as well as administrative buildings and infrastructure such as bridges and railways during the competition.
Victims of the Paris attacks

Show all 33
Police say the unamed man was arrested in late May on the border with Poland carrying 125kg of TNT which he had acquired in the restive eastern Ukranian province of Donetsk.
Last week the US State department issued a travel alert warning US citizens to "exercise vigilance" and "avoid crowded places" when travelling in Europe during the summer but did not refer to the European championships specifically.
France's national stadium, the Stade de France, was one of the targest of the Isis terror attacks on Paris in November last year.
Three suicide bombers detonated their explosives outside two of the entrances to the stadium and at a fast-food outlet nearby when they could not get inside.
A Downing Street spokeswoman said the French authorities "have got an extensive security operation in place, with 77,000 police and gendarmes, 10,000 military personnel and a similar amount of security guards".
She added: "We are providing additional counter-terrorism and public order support to the French. That includes, for example, the deployment of additional police on trains into France and more UK Border Force outbound checks."
Additional reporting by PA
Join our new commenting forum
Join thought-provoking conversations, follow other Independent readers and see their replies