Exclusive interview - 'I've been hung out to dry, with no chance to air my side of the story': Cynthia Bower has her say against the accusation she led cover-up after NHS baby deaths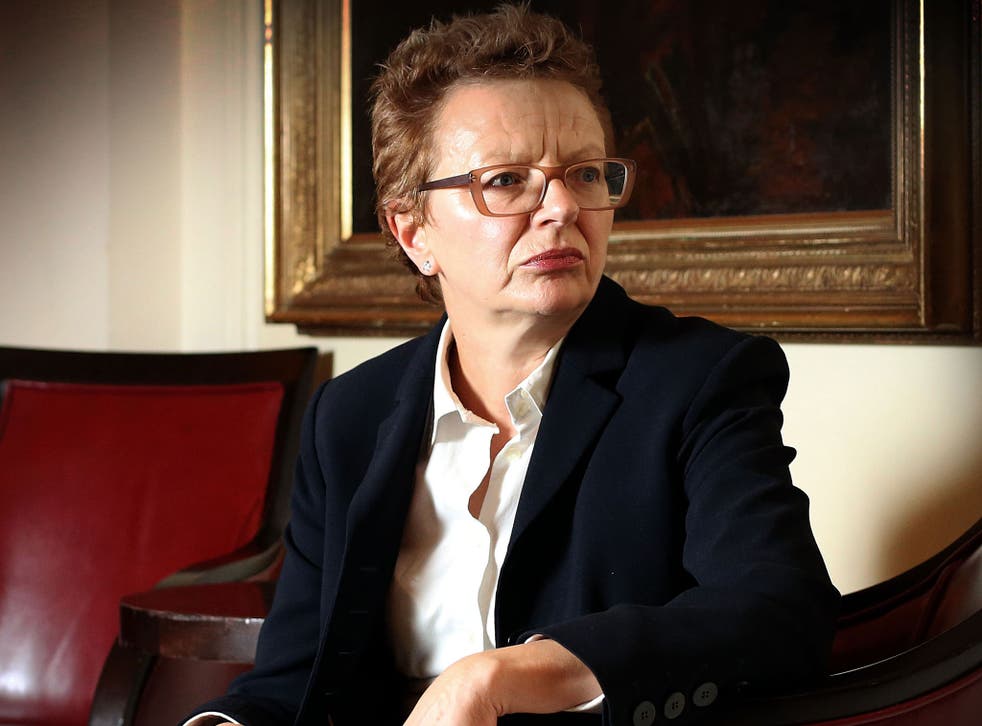 Cynthia Bower was angry when she called last Saturday afternoon. I was walking the Norfolk coastal path against a stiff breeze and had to crouch in the lee of a dyke to hear what she was saying. But her bitterness and distress were unmistakeable.
The former head of the NHS regulator, the Care Quality Commission, described the report alleging a cover-up of failings in the inspection process at the Morecambe Bay hospitals, where up to two mothers and 16 babies are feared to have died because of poor care, as "illegal" and blamed her successor as chief executive, David Behan, for hanging her and her deputy Jill Finney "out to dry".
In a five-minute conversation sprinkled with expletives, she said the review by Grant Thornton, the management consultants appointed by the CQC, was neither fair nor reasonable, and the way in which it had been carried out was "against natural justice".
We agreed to meet at the Charing Cross Hotel today. She had been living in jeans for the last three weeks and was "homeless" and "on the run", she said, having left her house in Birmingham last Tuesday with the media camped outside.
Today she arrived at the hotel, accompanied by a friend, wearing a crisp black suit and cream shirt, pale horn-rimmed glasses and a deep frown. With her intense gaze, powerful voice and rapid delivery she can be intimidating but she seemed less assured than the £200,000-a-year chief executive of old.
She has been accused of presiding over a "dysfunctional organisation", with a "closed culture" that did not tolerate criticism and had "covered up" a key report exposing weaknesses in the inspection process. Weekend headlines said her "career and credibility were in tatters" and the new CQC chairman, David Prior, had used the noxious phrase "A fish rots from the head" to describe the problems at the organisation he had inherited.
"That was extremely distressing given I had left at my own choice, as others [senior executives] had. We took on an incredibly difficult task and tried to do it to the best of our ability espousing the best values of patient care," she said.
The most damaging accusation in the Grant Thornton report, commissioned by her successor, was that she had been involved with her deputy Jill Finney and media manager Anna Jefferson in a decision at a meeting in March 2012 to delete an internal review critical of the CQC's inspection process at the University Hospitals of Morecambe Bay NHS Trust, in order to save face.
Ms Finney was alleged to have given the order saying "Read my lips", backed up by Ms Bower and Ms Jefferson, who is alleged to have said: "This can never be in the public domain."
Ms Bower said: "I can't speak for someone else's interpretation. All I can say is I didn't say it [delete the report], no one else said it, and the report still exists. I categorically deny the words that have been put in people's mouths. "
Her recollection and that of her two colleagues, that no such decision was taken, was at odds with that of Louise Dineley, head of regulatory risk and quality, who took a contemporaneous note of the meeting and was found by Grant Thornton to be the "more reliable witness".
Ms Bower said: "If David Behan really believed there had been a cover up by the previous chief executive he should have referred it to the police, not a firm of accountants. If public officials are involved in covering up poor care – which I vehemently deny – then of course the police should investigate. I have no reason to be concerned by a police investigation – I would have welcomed it. It would have been a fairer and more reasonable process."
"David Behan did not tell us the report was going to be published. If people are going to be named and shamed it should have been made clear at the start so they can see the evidence and have an opportunity to challenge it. We weren't given an opportunity to respond. When X says one thing and Y another, how do you reach a judgement? What is the standard of proof? This is a report that has hung people out to dry for something we categorically deny."
Did she plan to sue? "I will take legal advice," she said.
The internal review that was the subject of the alleged cover up had been commissioned because of concerns that serious problems at Morecambe Bay hospitals, involving the deaths of mothers and babies, had been overlooked during the inspection process, before the trust was registered as "compliant" in April 2011.
Ms Bower admitted that was wrong, and the trust should have been subject to further monitoring before applying for foundation status, which was granted in October 2011. "We should have registered it with conditions. There was information the trust and the strategic health authority had which, had we known it, would have led to that."
But Ms Bower was unable to say how the CQC responded to the serious deficiencies in its regulatory process that the internal review had exposed. The Grant Thornton report noted there was a "lack of action" in response to the review.
"Many changes were already in place. We had to learn on the job. At that point we were looking at changes in our methods," she said.
Launched in 2009, the CQC was in trouble almost from day one. It took over the roles of three previous bodies, but with a third less income. Inspector posts were left unfilled and a "tick-box" culture developed as it struggled to cope with an expanded workload.
It has been suggested that Ms Bower's failure to fight back against the Department of Health and insist the job was impossible with the resources allocated was a her greatest mistake. A stinging report from the Health Select Committee in 2011 was followed by the abuse scandal at Winterbourne View, and the Francis Inquiry into the scandal at Mid-Staffordshire NHS Trust.
Her response was defensive. She referred several times in the interview to being "on a learning curve" which involved a "changed way of working". But she denied the job was too big.
In her four and a half years at the CQC she has been under almost constant siege. She was "finished" she said, having last week resigned from the board of Skills for Health, an NHS training body, and from the chairmanship of a social enterprise organisation for mothers and babies she helped set up in Birmingham.
"I am unemployable. It would be extremely difficult to consider even voluntary roles when this sort of criticism has been levelled at me. I have been accused of suppressing a report about babies dying in hospital. Who wants to give me a job?"
Join our new commenting forum
Join thought-provoking conversations, follow other Independent readers and see their replies