Exclusive: The Public & Commercial Services Union 'protect our pensions' union faces its own pensions crisis
The PCS has to deal with a £65.5m deficit on two of its pension schemes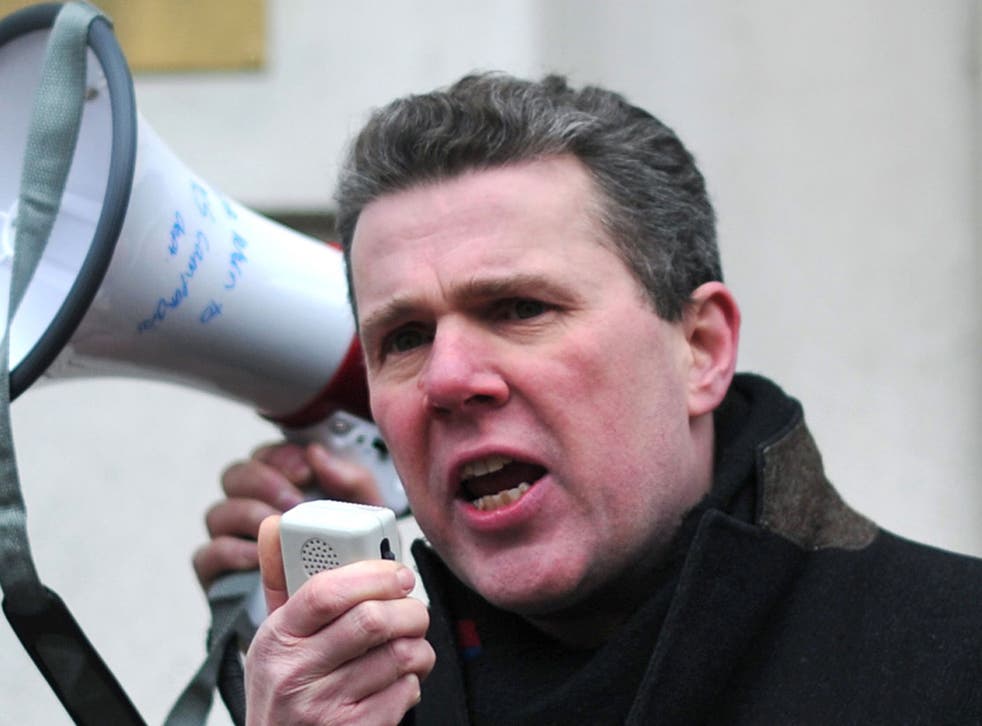 A staunchly left-wing trade union that has fought a bitter campaign to protect the pay and conditions of 250,000 public-sector workers is poised to impose draconian terms on its own staff's pension plans.
Documents seen by The Independent reveal the Public & Commercial Services Union faces a pensions crisis, with the combined deficit on two of its schemes estimated to be as high as £65.5 million.
The figure is more than double the organisation's £27.6 million annual income, which is expected to fall again this year and threatens a proposed merger with Unite.
The PCS is considered one of the most militant unions and has orchestrated public-sector walkouts over the Government's pension reforms, such as the eventual rise in retirement age to 68.
The union's general secretary, Mark Serwotka, has described changes to civil service pensions as a "tax on public-sector workers".
However, the PCS has privately admitted, given its limited financial resources, that "it is no longer affordable to maintain benefits at current levels" and "no one single change to benefits is going to be sufficient to bridge the gap". The documents show the Pensions Regulator criticised the PCS's previous valuations of its pension schemes as being too optimistic over its ability to afford them.
Staff will be asked to accept changes that would mean it would take 45 years of employment to receive half of their salary in retirement, with a lump sum no longer paid at 65 in typical circumstances, and any increase in pay above 1.5 per cent not pensionable.
It is thought this could affect around 300-400 staff, many of whom could have expected half their salary in retirement after 30 years' service.
A union source said that the "Government is going to have a field day with this", given the PCS's "Protect our pensions" campaign that condemned the Coalition for wanting public-sector workers to "work longer and retire with less".
The Scottish Secretary, Alistair Carmichael, said last night: "Changes to public-sector pensions were inevitable and necessary but difficult – and made all the more difficult by the obstructive politicisation by unions like the PCS. To see them now imposing on their own staff a worse deal than we offered their members is a bit rich."
A Unite source added that the PCS's dire pension position and declining finances have been sticking points in early merger negotiations.
A PCS spokesman denied that any pressure had been put on the union by Unite and did not confirm the number of staff involved in the formal consultation. He said the union was "ensuring we can protect accrued pensions benefits and maintain a final salary scheme in future."
Join our new commenting forum
Join thought-provoking conversations, follow other Independent readers and see their replies