Exclusive: Victims blame insurers for 'insulting' asbestos payouts
A new law intended to ensure insurance firms pay compensation when employers' paperwork is lost will apply only to some cancer sufferers, and they will get less than expected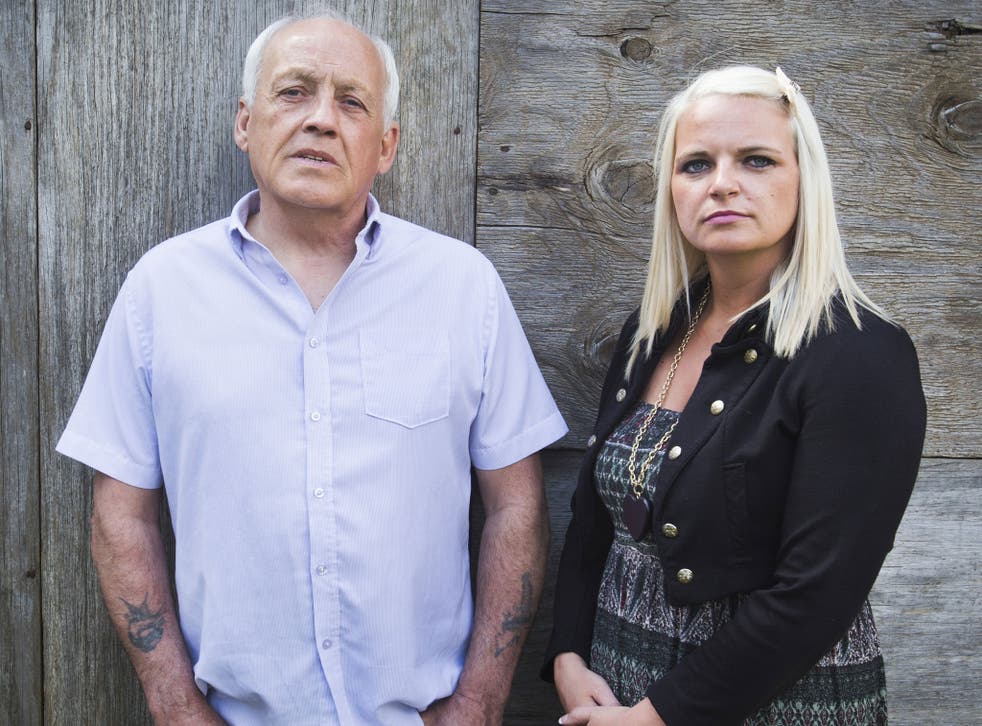 Thousands of families whose relatives die because of exposure to asbestos will be left with little or no compensation under a new law to be announced this week.
Legislation that forces the insurance industry to pay victims whose employers' policies can't be found will be announced in the Queen's Speech on Wednesday. But it has been so watered down after lobbying from insurers that it will help only a fraction of the victims, and payouts will be 30 per cent lower than is standard for the asbestos cancer mesothelioma.
The Independent on Sunday has campaigned since 2009 for a victims' fund paid for by insurers, but the deal that has been struck is significantly poorer than was first proposed. A victims' group said yesterday the Mesothelioma Bill was an "insult" to the thousands who had paid for employers' negligence with their lives.
When the Labour government first put forward the scheme in 2010, it was meant to apply to all those with fatal asbestos-related conditions who could not trace an insurer. The new scheme will apply only to people with mesothelioma, who make up about half the cases. Those with other lung cancers or conditions caused by asbestos will get nothing if they cannot trace an insurer. In what is a major blow to families whose relatives have already died from mesothelioma – and who have long waited for compensation – only those diagnosed after July 2012 will be eligible for payouts.
Membership of the new government scheme will be compulsory for all employers' liability insurers, who will fund the payouts. It will not look at individual cases, but instead pay a flat fee banded by age and calculated as 70 per cent of the average paid out.
The law has been watered down after extensive lobbying from the insurance industry. Department for Work and Pensions minister Lord Freud met insurers 14 times about asbestos between October 2010 and September 2012. Over the same period, he met victims' groups twice.
Tony Whitston, chairman of the Asbestos Victims Support Group, said: "For decades, insurers systematically destroyed or simply lost policies then, years later, refused compensation because the policies could not be traced, saving hundreds of millions. Forced to face their failure, they've negotiated the cheapest deal possible."
Asbestos exposure is the biggest killer in the British workplace, causing more than 4,000 deaths a year. The fibres can be in a person's lungs for up to half a century before causing cancer; deaths in the UK are not expected to peak until 2016.
Labour's work and pensions spokesman Liam Byrne said: "Ministers have a moral duty to do everything they can to support victims. Labour started a process to bring fairness to the system and we will be looking closely at any new legislation to ensure that it stays true to that principle."
Typical payouts for mesothelioma, when an employer's insurance policy is found, are about £65,000, but they often rise to six figures when a victim is younger or has dependants.
Because it takes 40 years on average for inhalation of asbestos dust to cause cancers, many records of insurance policies meant to protect workers have disappeared. Some will have been lost, but industry critics also claim there has been wholesale destruction of paperwork when it became clear a massive compensation bill was looming. Kevin Johnson, a lawyer who specialises in asbestos cases, said: "People with mesothelioma deserve full compensation and this doesn't give them that. It's because of the insurance industry's failure to keep records that we need this scheme. There are institutional shortcomings in how they kept their records – they should have done more when they knew cases would take years to come."
More than 300 mesothelioma sufferers a year miss out on compensation because insurance documents for their employer have disappeared. Many of these "lost" policies date from after 1972, when it was compulsory to have employer insurance. Untraced cases are estimated to have saved the insurance industry £60m a year, leaving sufferers and their families to struggle on benefits.
The Association of British Insurers, which, together with Zurich Insurance, Royal Sun Alliance and Aviva, had repeated meetings with Lord Freud, denied lobbying for reduced compensation. A spokesman said: "Insurers want to do all they can to provide financial support to sufferers and their families. The package of measures we have worked on with the Government will provide compensation to many more sufferers and speed up and simplify compensation payments." It insisted it had not looked to "water down anything".
A DWP spokesman said: "The mesothelioma support scheme will end the injustice that means many victims and their families do not receive compensation and it will be in place for 3,000 people over the next 10 years as we face a peak in cases."
But Mr Whitston said: "The argument that paying something is better than getting nothing is an insult to the thousands of victims who have paid with their lives for their employers' negligence, and have also paid the price of millions of pounds in lost compensation due to insurers' failure to keep records. Asbestos victims have paid enough. It's time they received the justice they deserve."
'We'll get nothing. It's so unfair. We've all got the same pain'
Sue Hurrell's husband Jeff died of mesothelioma in 2006 and the family has never received compensation. The new policy compensates only those diagnosed after July 2012, meaning she gets nothing
"I've been waiting for this for six and a half years, and now I find out it won't apply to me. It's disgusting. Jeff was 50 when he died in 2006. Andrew, my youngest, was nine and Christopher was 18. The money would have been a tremendous help. Andrew leaves school in a few weeks and then my benefits will end. I get child benefit and bereavement benefit, but that stops when he starts an apprenticeship in seven weeks' time. I'm glad for the people that are being compensated now, but I'm no different to them, am I? It wasn't his fault. If it wasn't for asbestos he'd be here today. It was a shock, because he was very healthy. He was very, very fit. He only worked with it when he was an apprentice at 17. The companies he worked for don't exist now and the tracing system couldn't find their policies. Now, because he died before 2012, we'll get nothing. It's so unfair. We've all got the same pain. This policy is really wrong."
'I have a death sentence, and they are trying to reduce the amount I deserve'
Larrie Lewington, 65, is a former decorator from Eynsham, Oxfordshire. He was exposed to asbestos in his twenties while working briefly as a lagger, but the firm he worked for closed two decades ago and there are no insurance records. Diagnosed with mesothelioma last August, he is eligible for compensation
"I'm disgusted because 90 per cent of the work I did was for people like the Ministry of Defence, police and hospitals. I now have this death sentence hanging over me for helping the government and they are trying to reduce the amount of money that I deserve. It's an absolute insult. I could have had another 20 years left, everything else is perfectly healthy except this horrible disease. No amount of money will ever compensate what this has done to me and my family but it will help, and give me peace of mind that I can live without worry for the rest of my time."
He has spent much of his savings getting a treatment in Germany that may prolong his life and is worried the compensation will not arrive before he dies. "I want to enjoy what is left of my life without having to worry."
Join our new commenting forum
Join thought-provoking conversations, follow other Independent readers and see their replies