Facility given the go-ahead to breed beagles for experiments after Government intervenes in planning dispute
Proposal to create facility had previously been turned down twice following opposition from local residents and anti-vivisection campaigners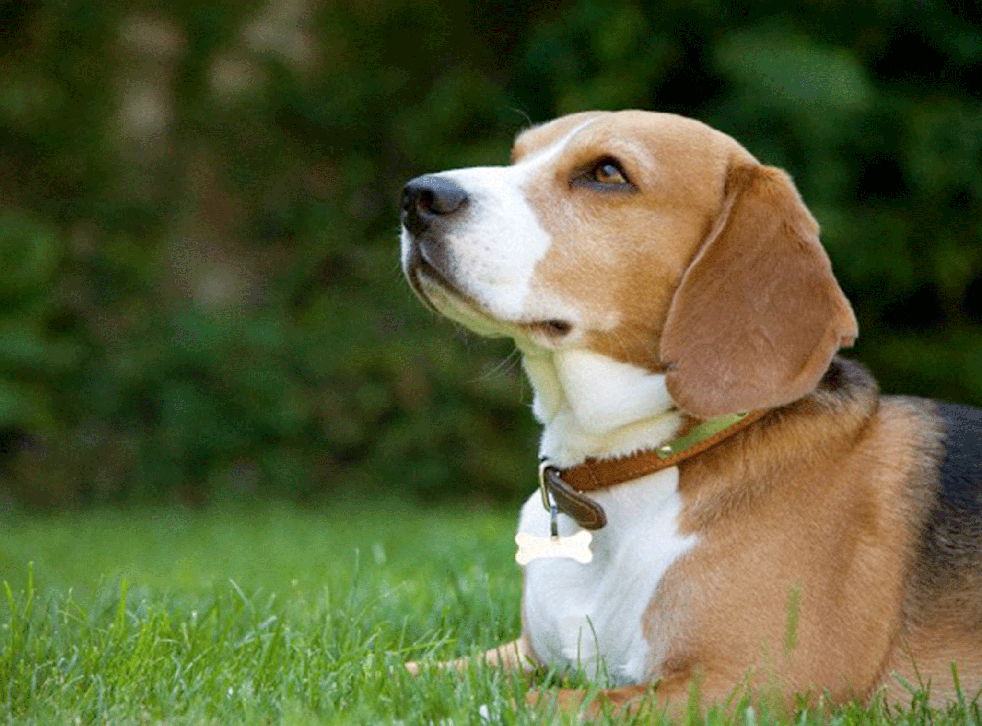 A facility will breed beagles for laboratory experiments after being given the go-ahead when Communities Secretary Greg Clark intervened in a local planning dispute.
The proposal to create a facility housing 200 beagles and 180 puppies, along with ferrets, in Grimston, East Yorkshire, had previously been turned down twice following opposition from local residents and anti-vivisection campaigners.
Local Government and Communities secretary Greg Clark however exercised his legal right to step in to back an appeal from Bantin & Kingman Ltd (B&K Ltd).
Animal rights campaigners have condemned the decision which now paves the way for the facility.
The decision was described by the National Anti-Vivisection Society (NAVS) as "a betrayal of the animals, the public and science" that would condemn thousands of dogs to "a life of suffering".
However the Medical Research Council said that "unfortunately" dogs were still "essential" for some medical experiments.
No breeding currently takes place at the site, where dogs are taken to be prepared for experiments.
The Home Office revealed that 3,554 dogs were used in scientific procedures in 2013, with their suffering rated as either "mild" or "moderate".
Cruelty Free International said it had successfully campaigned in recent years against two previous applications to build the breeding facility. East Riding Council had rejected the proposal on each occasion.
Peta campaigns in pictures

Show all 12
Former Communities and Local Government Secretary Eric Pickles upheld the second rejection in 2012, but agreed to look at it again after the application was amended.
Following the general election and the appointment of David Cameron's new cabinet, the final decision fell to Mr Clark.
Michelle Thew, chief executive of Cruelty Free International, said the organisation was "deeply disappointed" by the decision.
She said: "The planning application to expand this .. facility has been an issue of strong public concern as is using dogs in research. This is a sad day for animals and, as a result, thousands of dogs will now be bred at Bantin & Kingman and be supplied to laboratories across Europe to suffer and die in experiments."
Nick Palmer, Cruelty Free International's director of policy, has said the organisation was taking legal advice.
The move can still legally be challenged in the High Court, according to a report by the Press Association.
The planning application was made under the name of Yorkshire Evergreen, whose registered address is the same as that of the beagle facility owned by B&K Universal.
Initial plans were for a facility where 2,000 beagles and ferrets could be bred at a time for animal experiments.
The November 2013 application was rejected by the East Riding of Yorkshire Council.
B&K belongs to American company Marshall BioResources, which operates sites around the world breeding and selling animals for use in laboratories.
Wendy Jarrett, chief executive of Understanding Animal Research, whose members include companies, universities, charities and societies involved in animal testing said: "We welcome this decision.
"As the European Commission reported earlier this month, we are not yet at the stage where animal research can be completely replaced by non-animal methods, and if we want to see more desperately-needed new therapies for cancer, Alzheimer's, cystic fibrosis, motor neurone disease and the rest of the long list of conditions that are currently incurable, then animal research will be a necessary part of the drug discovery and development process.
"Relatively few dogs are used in research in the UK, and their use has to be approved by ethical review boards.
"By law, scientists also have to prove that they could not get the same results from non-animal alternatives, or from another species of animal.
"Given that we will continue to need to use dogs in research for the foreseeable future, we believe it is in everyone's interests that those dogs are bred in the UK and housed in buildings that are designed for their optimum welfare."
A Department for Communities & Local Government spokesperson said: "Ministers are required to assess the application's conformity with legislation and national and local planning policy, and granted it permission solely on planning grounds."
A spokesman for B&K Universal dismissed the animal rights groups' claims as "emotive, unfounded tosh".
"Our animals are not "reared for a life of suffering". The vast majority of our clients' 'procedures' involve nothing more distressing than an injection or food additive. No pain is involved. End of," he wrote in an email.
"What is disappointing is that many 'animal rights' supporters have been allowed to believe that, by opposing our breeding centre, they would be stopping something.
"In fact, all they would have prevented is us raising animal welfare standards by breeding onsite, rather than transporting dogs in from abroad."
Additional reporting by PA
Join our new commenting forum
Join thought-provoking conversations, follow other Independent readers and see their replies