Family of 92-year-old Olive Cooke say charities 'not to blame' for poppy seller's death
Cooke had written a 'beautiful' note explaining the reasons for her death, which made no mention of charities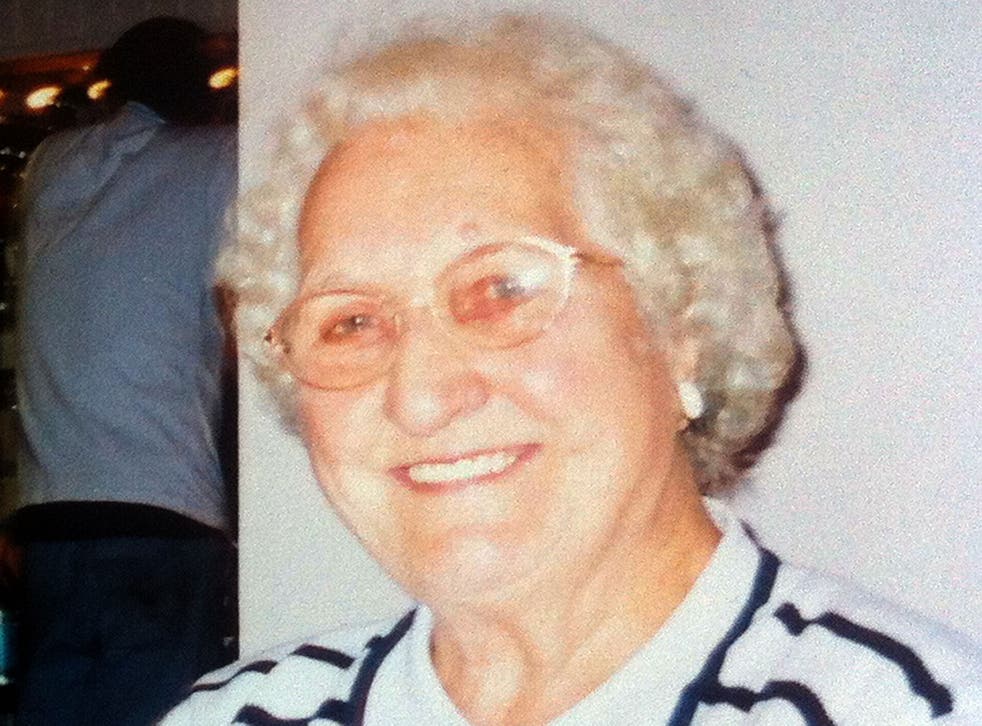 The family of Olive Cooke, one of Britain's oldest and longest-serving poppy sellers, has hit out against reports that pestering charities played a part in the 92-year-old's death, stating instead that the organisations are "not to blame".
Cooke, from Bristol, who had dedicated 76 years of her life to raising money for the Royal British Legion, was found dead by police in Avon Gorge near the Clifton Suspension Bridge, Bristol, on 6 May, two days before the anniversary of VE day.
She had been described as being "harassed" by charities continually contacting her requesting money and had apparently "lost faith in people" after £250 she sent in the post was stolen.
In pictures: Remembrance Day around the world

Show all 11
But while her family has said the contact from charities was "intrusive" and a nuisance, the charities themselves were not to blame for her death.
Cooke's granddaughter, Jessica Dunne, 37, said: "[Nan] believed that charities are the backbone to our communities, that they can be the scaffolding for us in our times of crisis. She believed that charities give us support, hope and courage when we need it the most.
"I think that the amount of contact from charities was starting to escalate and get slightly out of control, and the phone calls were beginning to get intrusive, but there is no blame or suggestion that this was a reason for her death.
"She might have had up to 27 direct debits at one point and been a bit exhausted by all the letters, but she had decided which charities she wanted to give to. She had her favourites and was not bumbling along and letting them grow and grow. She was very on-the-ball with money and gave to charities because she wanted to and could afford to - it was a passion."
Dunne revealed her grandmother had left the family "a beautiful note" explaining the reasons for her death, which were connected to depression, lack of sleep, and health issues around being elderly. The reasons had "nothing to do with the charities."
The fundraising methods were simply "a small part within a complex situation", she said, adding that the work of charities should be praised for their "great job". She said it "has to be a good thing" that the "issues" within charities for their fundraising methods appear to be getting addressed.
"The contact from all the charities was a nuisance, but was not a causative factor in my nan's death," she said.
Additional reporting by PA
Join our new commenting forum
Join thought-provoking conversations, follow other Independent readers and see their replies