Far right plans march against 'Jewification of Britain' in Stamford Hill
Protesters are rallying against what they call the 'Jewification' of the UK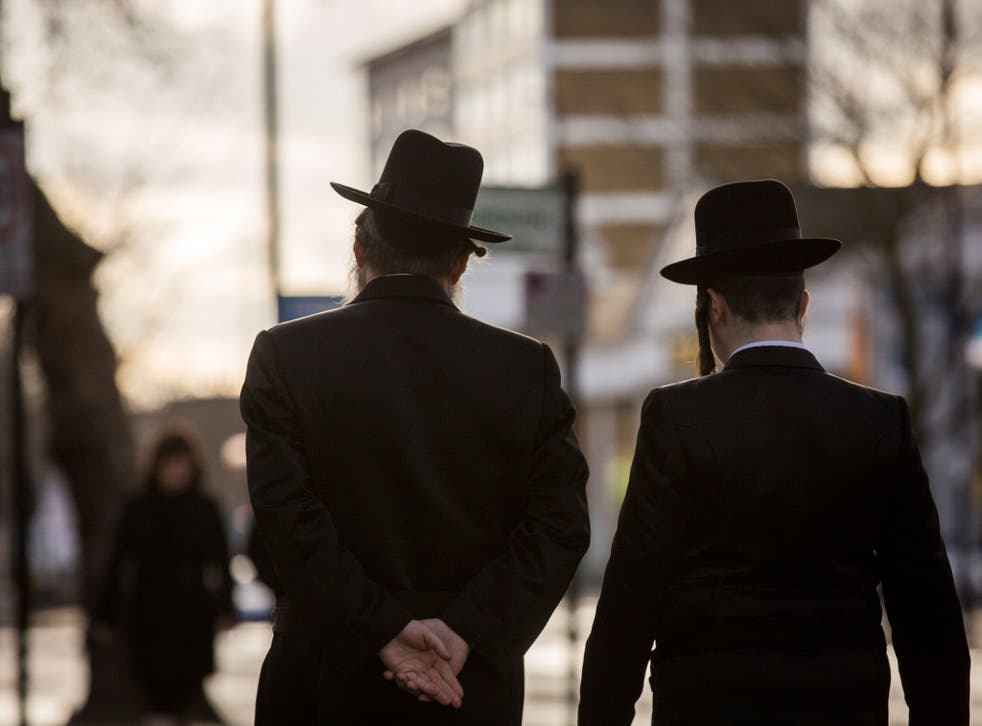 Anti-fascists have pledged to stop far-right nationalists who plan to march through an area of London with a large Jewish population.
Organisers claim to be fighting against what they call the "Jewification" of the UK, and a civilian security group run by volunteers from the Hasidic Jewish community in London.
A 'Liberate Stamford Hill' Facebook event calls on nationalists to assemble on Clapton Common in Stamford Hill on 22 March, home to one of the largest Orthodox Jewish communities in Europe.
Members are rallying against the Shomrim security group, named after the Hebrew term for 'guards'. The organisation operates with the help of 80 volunteers, and focuses on London boroughs including Golders Green, Hendon and Barnet.
Its members, who receive training from the Metropolitan Police, wear uniforms complete with knife-proof vests and look out for anti-Semitic hate crimes, as well as general trouble in the neighbourhood.
The volunteer group also runs a 24-hour crime hotline, and its members are trained to safely track and detain suspects until police arrive.
The event has been organised by right-wing activist Joshua Bonehill-Paine, the self-styled "future of nationalism". Last year, he admitted pushing an internet hoax about a pub in Leicester banning military personnel, which led to the owners being threatened.
Seemingly aware of the provocative and offensive nature of the event and its advertising, posters depicting a crude and racist caricature of a Jewish man have been removed from Facebook, and have appeared on Bonehill-Paines's personal webpage.
In a post on his website entitled "An Urgent Appeal: The Jewification of Great Britain", he attacks the Shomrim and claims "white people" in Stamford Hill are the target of abuse.
He writes: "It's utter disbelief that the Jews of Stamford Hill have set up their own police force which enforces their own talmudic law on the streets of a White British city."
Over 59 people have said they are attending the protest on Facebook.
But anti-fascist groups in London pledged to join together with Stamford Hill residents, community groups and other anti-fascist organisations to stop the event from taking place.
A statement from North London Anti-Fascists said: "We could write a long statement about the dangers of allowing such a group space on the streets, but we feel this is inherently obvious.
The groups adds that London is a "happy multicultural city, and proudly so, we refuse to let any group, big or small, attempt to spread their hate and fascism."
"This demonstration will not only be opposed, it will be stopped. We will do everything we possibly can to refuse National Action, or any other anti-Semitic, White Pride, nationalist or neo-nazi groups who join this protest, even an inch of our streets."
Luciana Berger, Labour MP for Liverpool Wavertree, who was recently the target anti-Semitism on Twitter, tweeted: "This 'rally' has no place in Britain."
A Metropolitan Police spokeswoman told the Evening Standard: "We are aware of an application to hold a demonstration on March 22 in Stamford Hill. A decision as to whether the demonstration will be permitted has yet to be taken. We're in consultation with the community about the possible impact it will have."
Join our new commenting forum
Join thought-provoking conversations, follow other Independent readers and see their replies