Farmer told to tear down mock-Tudor castle after hiding construction behind hay bales
Robert Fidler claims destruction of his home 'would be like Rembrandt being asked to rip up his masterpiece '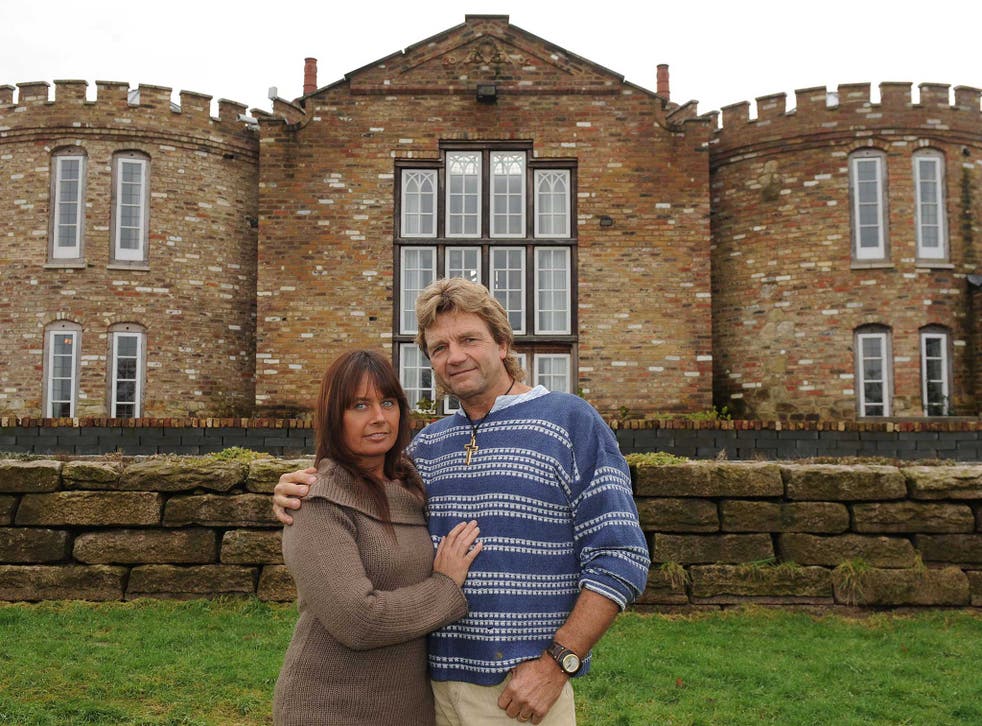 A farmer has been ordered by local planning officers to tear down the mock-Tudor castle he constructed and hid behind hay bales for four years.
Robert Fidler completed his dream home, complete with battlements, cannons, carved pillars and a stained glass dome, in 2002 but only unveiled it in 2006 when he thought that he would be able to successfully claim retrospective planning permission.
"It would be like Rembrandt being asked to rip up his masterpiece of an oil painting or something for me to demolish it," he told the Daily Mail.
The 66-year-old started out as a tenant farmer in the 1970s, in 1985 buying the farmyard and 10 acres of surrounding land.
But the site lacked a farmhouse, so from 2000 the farmer started slowly building his dream house – carefully hiding the construction behind a wall of blue-tarps and hay bales.
Mr Fiddler and wife Linda even kept their son Harry, now 14, home from school after learning he would be drawing a picture of his home in class that day.
"We couldn't have him drawing a big blue haystack – people might have asked questions," Mrs Fidler explained.
By 2006, when the bales were removed, her husband hoped he would be able to take advantage of a planning loophole that allows for finished structures standing for at least four years to be granted retrospective planning.
Now, his grandiose dreams have come to a shattering end after the council confirmed that his home – despite appeals stretching to the High Court – would have to be pulled down in the next 90 days.
Planners maintained that because the four-bedroom home in Green Belt land at Honeycrocks Farm in Salfords, Surrey, remained covered by hay bales it could not apply for retrospective planning as none of the neighbours had seen it.
In 2009 the High Court and the Court of Appeal dismissed his claims, both finding in favour of the council, and costing Mr Fidler thousands in legal costs.
His quest to save his house got as far as a Public Inquiry before Eric Pickles, the Secretary of State for Communities and Local Government, dismissed the case after intervening.
A Reigate and Banstead Borough Council spokesperson said they had a "duty" to uphold planning regulations designed to protect the Green Belt.
"The Secretary of State's decision demonstrates that people who ignore planning rules for the good of everyone are likely to find themselves in this unfortunate position," they told the Daily Mail.
Join our new commenting forum
Join thought-provoking conversations, follow other Independent readers and see their replies