Fat Charlie to hit the road as new owners are sought to take on struggling Little Chef
Little Chef has been put up for sale by the private equity group Rcapital and bidders, believed to include McDonald's, Costa Coffee and KFC, are said to be unlikely to retain the brand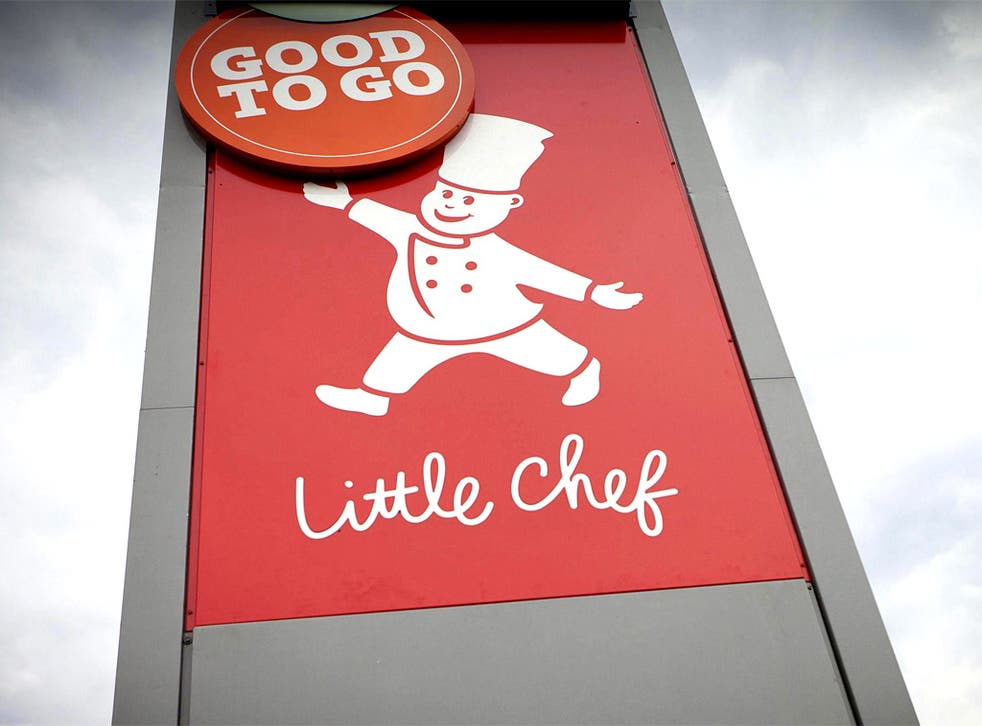 Fat Charlie, the cheerful logo outside Little Chef restaurants, is poised to disappear from roadsides when a new owner takes over.
Little Chef has been put up for sale by the private equity group Rcapital and bidders, believed to include McDonald's, Costa Coffee and KFC, are said to be unlikely to retain the brand.
Rcapital bought Little Chef when it went into administration in 2007 and, after slashing its workforce from 4,000 to 1,100 and closing almost two-thirds of the 234 outlets, brought it back into profit.
Interest has been shown in buying up the 83 remaining restaurants but Rcapital has indicated that the brand created in 1958 could disappear amid changing demands by consumers.
"The market is changing and fast food and coffee houses are growing in popularity," the private equity company said in a statement. "It is not a surprise that the majority of the offers for Little Chef are from companies that may want to re-brand the estate.
"Rcapital has a deep affection for the Little Chef brand and it is hoped that some Little Chefs will remain on Britain's A roads even if some sites are re-branded.
"Over the last six years, Rcapital has successfully completed an operational turnaround and financial restructuring, which has repositioned the business and brought the group of companies back into profitability. With the turnaround successfully completed it's time to explore the next phase for the food service operator."
Little Chef attracts about six million customers a year and meals include steak and ale pies, fried breakfasts and baked potatoes. Menus had remained static for years and one of the tasks undertaken by Rcapital was to overhaul them. As part of the turnaround Heston Blumenthal was called in to revamp the food on offer.
The sale of Little Chef is thought unlikely to be completed before the end of the summer. Rcapital has appointed KPMG to sell it.
Join our new commenting forum
Join thought-provoking conversations, follow other Independent readers and see their replies