New economic crash fears as British families run £40bn deficit
Exclusive: Fears UK's economic growth based on soaring levels of debt and could easily collapse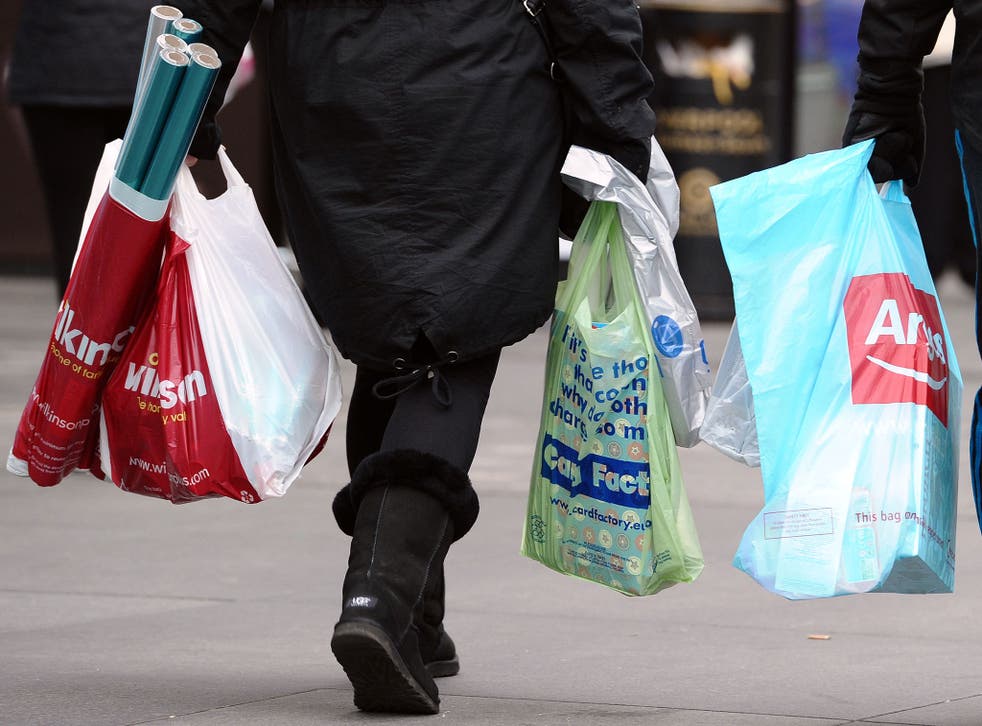 British families are on course to spend £40bn more than they earn this year, fuelling fears that the country's economic growth is based on soaring levels of debt and could easily collapse.
The forecast by the independent Office for Budget Responsibility (OBR) led to warnings that the UK could be heading towards a credit crunch similar to that of 2008 because of unsustainable levels of borrowing and household spending.
Five years ago UK households were firmly in the black, running a surplus of £70bn as Britons tightened their belts in the wake of the financial crash and put money aside to save.
But the new OBR figures show households are now deeply in the red, as growing economic confidence has led to a national spending spree.
Seema Malhotra, the shadow Chief Secretary to the Treasury, said: "George Osborne is relying on millions of British families going further into debt to hit his growth targets. This is risky behaviour from a Chancellor whose policy decisions are hurting not helping British families. Alarm bells should be ringing. There is a real risk that millions of families will face serious hardship if interest rates start to rise."
UK news in pictures

Show all 50
The former Business Secretary Sir Vince Cable, who warned in The Independent last month of the dangers of excessive household debt, said: "We're back on the treadmill of growth being sustained by personal borrowing. Much of it is against an inflating housing stock.
"Taken together with other indicators like the very weak external deficit position, it suggests we're getting back to the old and unhappily discredited forms of economic growth."
The soaring amount of annual borrowing – equivalent to around £1,500 per family – emerged in the fine print of OBR calculations released alongside Mr Osborne's Autumn Statement last month. The Chancellor used the occasion to announce he was able to scrap plans to cut tax credits and spending on police forces because of Britain's improving financial position, but Labour said the new figures proved he was depending on families going deeper into debt to enable his figures to add up.
Autumn Statement analysis
The OBR statistics showed households spent £68.9bn less than they earned in 2009-10. The figure fell to £67bn in 2010-11, £35.7bn in 2011-12 and £27bn in 2012-13. The following year Britain's families went into the red to the tune of £12.4bn, rising to £29.4bn in 2014-15.
The OBR projects that households will spend £40bn more than they earn this year (2015-16), increasing to £40.4bn in 2016-17, £43.9bn in 2017-18, £48.6bn in 2018-19 and £49.5bn in 2019-20. Total household borrowing is set to reach £222bn over the lifetime of this parliament.
Ms Malhotra added: "Of course families need access to credit and the ability to borrow to invest for the future. George Osborne should be seeking to rebalance the economy away from an over-reliance on borrowing and debt.
"Labour is clear about the need for a strong and sustainable economic recovery. Osborne's short-term political decisions risk real long-term damage to the finances of millions of British families and the nation's economy."
Meanwhile, the OBR predicts that Britain's household debt-to-income ratio will reach 163 per cent in 2020-21, which is close to the 168.2 per cent level ahead of last decade's economic emergency.
Citizens Advice said it dealt with 149,000 cases in England and Wales last year of people with problems over credit or charge card bills; 133,000 instances of people unable to repay personal loans and 60,000 cases of people asking for help with large overdrafts.
Gillian Guy, chief executive of Citizens Advice, said: "A rise in household borrowing could lead to an increase in unmanageable debt further down the line." She added: "Increasingly younger people are finding it difficult to keep on top of their finances with over a fifth more young people now seeking debt help compared to the previous year."
The figures follow a Bank of England study which found that the average mortgage debt in Britain rose from £83,000 in 2014 to £85,000 this year. Unsecured debt, which includes credit card charges, personal loans, student loans and utility bills, stands at round £8,000 per household.
The bank's chief economist, Andy Haldane, has warned that consumer credit had been "picking up at a rate of knots". It has hinted that it could raise interest rates to reduce the risk of a credit bubble.
A Treasury spokeswoman said: "The economy is recovering and confidence is returning, but while household debt is still below its pre-crisis peak we're determined to avoid repeating the mistakes of the past. That's why we've created the independent Financial Policy Committee within the Bank of England which ensures risks across the financial system are quickly identified, monitored and effectively addressed."
Join our new commenting forum
Join thought-provoking conversations, follow other Independent readers and see their replies