Female boxer uses self-defence skills to fight off two thugs who try stealing her handbag
Kerry Orton says incident 'empowered her' as she knows she can defend herself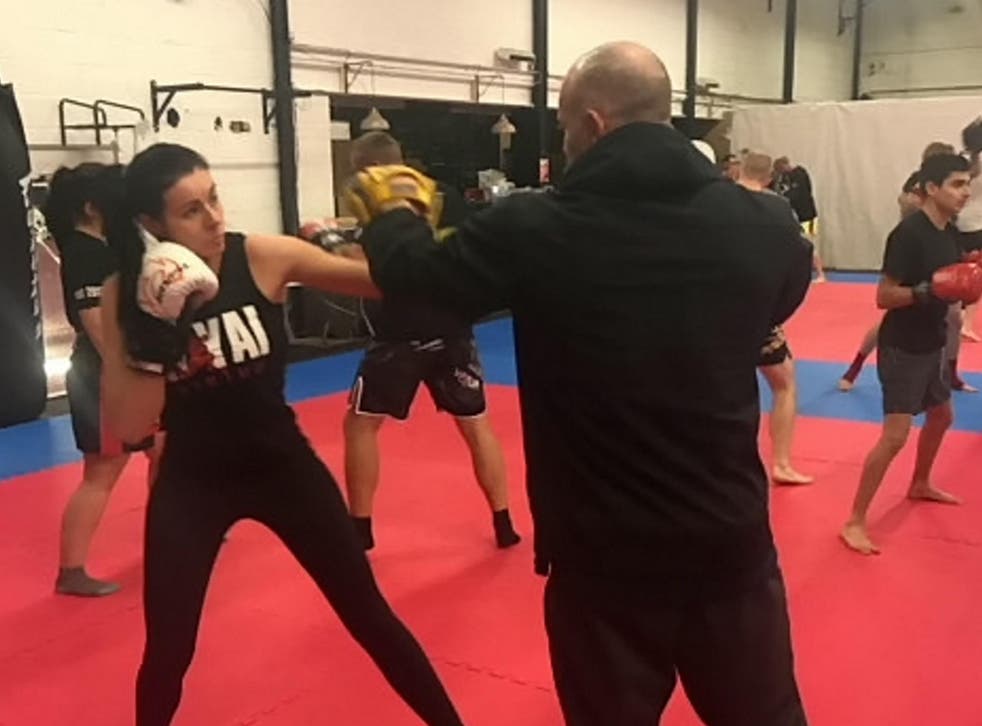 A female boxer used her combat skills to fight off two opportunist thugs who tried to steal her handbag.
Kerry Orton, 30, hit one of the hooded attackers with a right hook and elbowed and jabbed a second with her handbag before the stunned pair fled.
She said the attack had "empowered her" further because she knows she can defend herself - despite only taking up boxing 12 months ago.
Admitting that the end result would have been completely different if she hadn't learned the skills she is now urging more women to take up self-defence classes.
The Morrison's compliance manager from Parsons Cross, south Yorkshire, was attacked moments after getting off the bus to walk home around on evening at the end of October.
She noticed a "young lad no older than 18-years-old" walk past her and then heard footsteps behind her which she initially thought was a jogger.
After following her down a badly lit path, one of the attackers grabbed her arm while the other tried to force her to the ground using her handbag.
But Kerry turned the tables on the unsuspecting pair. Keeping hold of her bag in her elbow crease, she caught one of them with a right hook, before jabbing the other one with a sharp corner of her handbag.
After hitting one of them for a second time, the pair, who remain at large, fled the scene.
UK news in pictures

Show all 50
She said: "They bit off more than they could chew. It has empowered me abit more knowing that I can defend myself. "The boxing made me feel confident enough to try and fight back. If this had happened a year ago there's no way I would have felt able to do that. It helps me so much.
"You just don't know what people are capable of these days."
Kerry first got involved with boxing last year through a fundraiser for Cancer Research which she took part in after her father Alan Orton, was diagnosed with the disease. He has since recovered.
"Life was giving me a bit of a beating and I had a lot of anger inside of me," she said. Kerry enjoyed it so much she started going to regular classes and has now moved on to Thai boxing.
She has also taken part in three white collar boxing matches, losing the first but winning the next two
Boxing trainer Christian Di Paolo, owner of the Ni Yai Muay Thai martial arts gym on said: "She's got a really good right hook, so I think she will have caused some damage. I'm really glad that she felt able to defend herself and I think the boxing will have empowered her to do that.
"I think everyone, and especially women and children, should get some form of self-defence training because you just never know what's going to happen."
South Yorkshire Police has been contacted for comment but none had arrived at the time of publication.
SWNS
Join our new commenting forum
Join thought-provoking conversations, follow other Independent readers and see their replies