Fifth London cyclist killed in just nine days as row over safety escalates
Second person killed while cycling on the capital's roads in 24 hours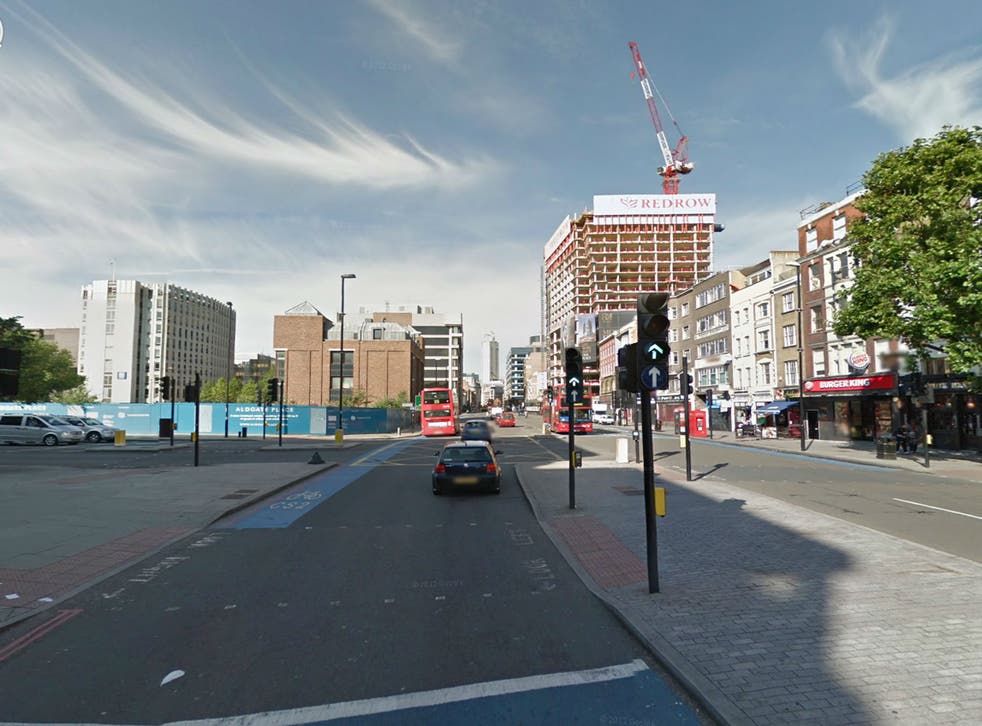 A cyclist has died while travelling on a London road this morning becoming the fifth person to die in just nine days and the second to be killed in a cycling accident in the last 24 hours.
The unnamed man died in hospital at around 04:00 GMT this morning after the collision with a bus at the junction of Whitechapel Road and Commercial Road in Aldgate, east London, at around 11.30pm last night.
The man was treated on the roadside by the London Ambulance Service but died in hospital at around 4am today, Scotland Yard said. The male driver of the bus was treated for shock at the scene.
The accident brings the total number of deaths this year on the capital's roads to 13, compared with 14 in 2012.
The death followed that of a woman in her mid-20s who was killed in the morning rush-hour yesterday on the Bow roundabout in east London. Police were called to the scene following reports of a lorry in a collision with a cyclist.
The cyclist was believed to have been travelling in the same direction as the lorry - travelling west along the A11, entering the roundabout to turn south towards the Blackwall Tunnel - when the collision occurred.
Police added that the male driver of the lorry stopped at the scene and there had been no arrests.
Following the deaths London Assembly Green Party member Darren Johnson said: "The mayor's (Boris Johnson) failure to make roads safer for cycling in the last six years is the reason we are having so many tragedies now."
Speaking on BBC London 94.9 this morning, Andrew Gilligan, the Cycling Commissioner warned against making rushed decisions about changes to London's roads in light of the accidents. Mr Gilligan said there were 69 pedestrians killed in London last year and that any changes had to consider them.
Speaking after the accident yesterday Mayor Boris Johnson said: "In the past decade, the number of cyclists in the capital has almost trebled and it is absolutely vital that we continue to invest huge sums of money into improving cycling infrastructure and making it as safe as possible.
"I've committed almost £1bn to doing just that, with major improvements being made to junctions and superhighways across London and plans to ensure HGVs not fitted with safety equipment will face charges."
Join our new commenting forum
Join thought-provoking conversations, follow other Independent readers and see their replies