Fire crews extinguish blaze near National Archives in Kew
Twenty firefighters tackled the blaze, which affected two disused water towers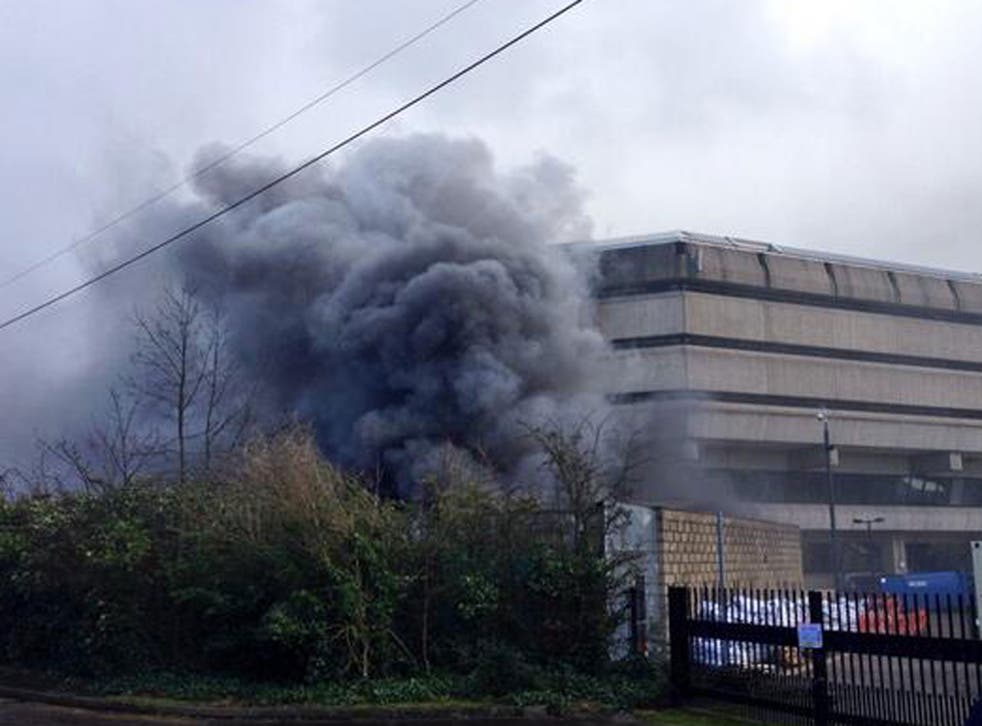 Fire crews have been battling a blaze close to the National Archives in Kew, London.
London Fire Brigade said two disused water towers which were in the process of being decommissioned caught fire in Kew, south west London, at about 12.30pm.
Some twenty fire-fighters were tackling the blaze.
A Scotland Yard spokesman said: "No-one is trapped or injured." Police had been called just after 12.30 and were providing assistance at the scene, he added.
The National Archives has since confirmed the fire has been extinguished on Twitter. "We can confirm the fire has been put out, but we will stay closed to the public in order to recover the building."
The National Archives is Britain's official government archive and publisher, and holds 11 million documents of national importance dating back as far as 1,000 years.
Join our new commenting forum
Join thought-provoking conversations, follow other Independent readers and see their replies