Fire service overhaul 'could save £200m a year'
Independent report finds that services continue to spend according to budget rather than risks they manage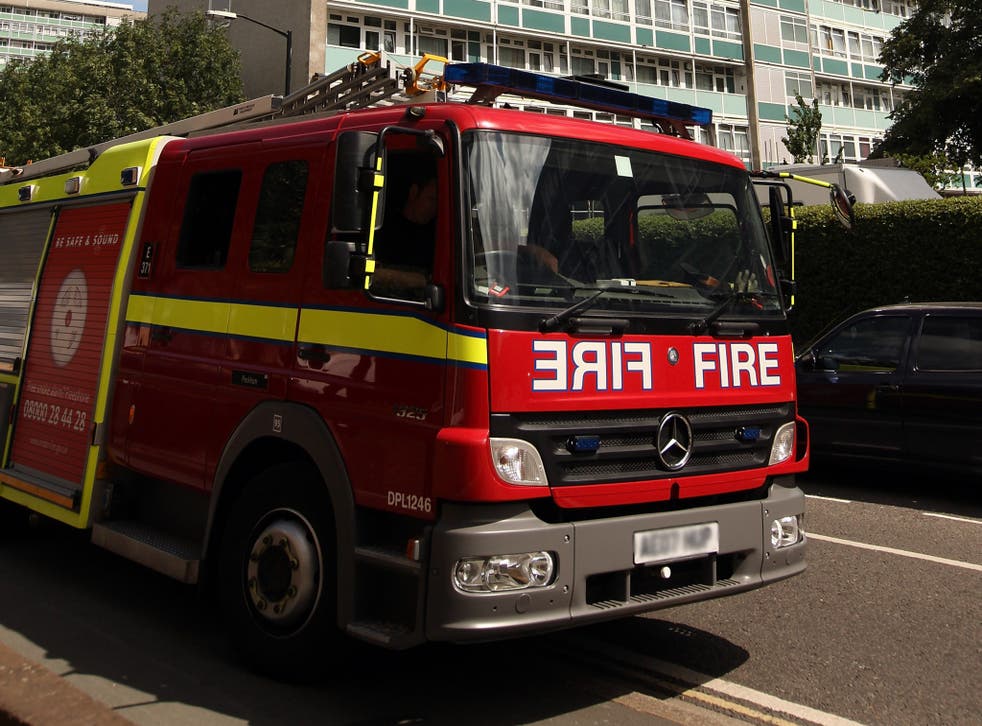 Fire services in England could save up to £200 million a year by reforming or merging, a report has claimed.
Call-outs and incidents have tumbled by 40 per cent over the past decade due to the service's preventative work, but expenditure and fire-fighter numbers have remained at the same level.
The independent report by Sir Ken Knight, former chief Fire and Rescue adviser for England, said it wasn't "sensible" to have 46 different fire authorities across the country, recommending an "adjustment of numbers, of jobs, of people". He suggested authorities could be merged or even replaced by a national service, as has happened in Scotland.
On average, each authority spends £38 per resident, but some spend as little as £26 while others fork out £50. If all those spending over £38 reduced that figure to the mean, £196m could be shaved from the service's £2.2bn expenditure.
But Matt Wrack, general secretary of the Fire Brigades Union, warned that the review was "just a fig leaf for slashing our fire and rescue service to bits". The union's national officer Dave Green said, "The blunt fact is that lives could be lost. In the last three years 3,500 fire-fighters have disappeared - they're no longer there. The fact is that these cuts have been happening without any due regard for public safety."
Frances O'Grady, general secretary of the Trades Union Congress, warned that response times are now two minutes slower than they were a decade ago, adding: "Across Britain nearly 70 fire stations are at risk of closure and many more are likely to be downgraded."
Sir Ken, who was asked by Fire Minister Brandon Lewis to carry out the review in September, said his report offered the Government a "real opportunity" to "save public money" without compromising the safety of the public or the fire-fighters themselves.
He found that the 46 separate authorities currently have different management structures and "operational quirks" that do not make for a "sensible delivery model". Over the past four years, the authorities' capital reserves have doubled to more than £400m.
The Department for Communities and Local Government ruled out any suggestion that the fire service would be privatised.
Join our new commenting forum
Join thought-provoking conversations, follow other Independent readers and see their replies