Fleet Street fire: blaze breaks out above Ye Olde Cheshire Cheese – one of London's oldest pubs
Fleet Street has been closed in both directions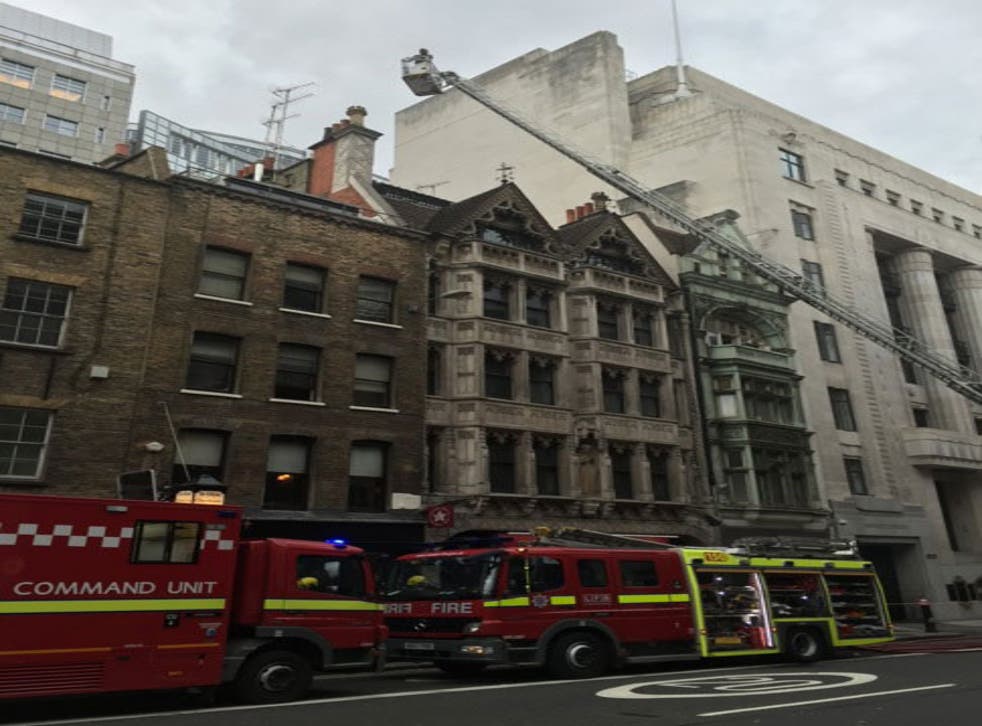 A fire has broken out in Fleet Street in a first-floor flat above one of London's oldest pubs.
London Fire Brigade sent six fire engines and 30 firefighters to tackle the flames at the site of the Ye Olde Cheshire Cheese, which was rebuilt shortly after the Great Fire of 1666.
The busy central London road was closed in both directions while crews entered the building in breathing apparatus.
The pub, which is a Grade II listed building, has a long history - and many expressed their shock at the idea that it could be at risk of being damaged.
It was a favourite of authors Charles Dickens, Mark Twain, Sir Arthur Conan Doyle, Alfred Tennyson and P G Wodehouse, and is a regular haunt for journalists.
A spokesman for London Fire Brigade told The Independent that the fire was under control, and no damage had been reported.
Join our new commenting forum
Join thought-provoking conversations, follow other Independent readers and see their replies