Flood havoc in North and there's more to come
The clean-up starts as public urged to stay vigilant and the Met Office warns of further heavy rainfall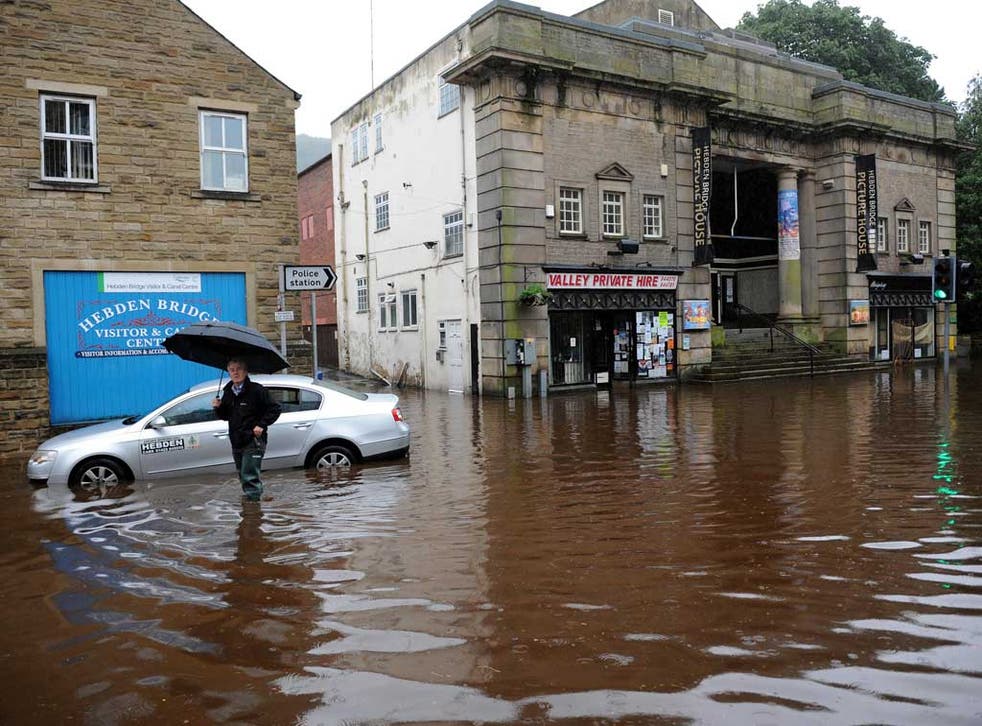 A major clean-up was under way in the North of England last night as severe weather warnings were issued and more flooding was predicted.
Despite rain levels falling and river levels dropping yesterday, the Environment Agency advised the public to remain vigilant, warning of further, if low, risk of flooding this morning in the South-west because of heavy overnight rainfall.
The Environment Agency issued warnings on 7,000 properties, and more than 11,000 homes have been surrounded by flood defences.
A spokesperson warned there was a threat to some vulnerable riverside properties in the region, especially on low-lying land and roads.
The Met Office issued serious weather warnings in the North-west, –alerting people that heavy rain was expected to continue until this morning. Tomorrow and Tuesday should be more settled.
In the North-east,there were a further 49 warnings. Torrential rain forced people to flee their homes, when what would normally be a month's rainfall fell in just a few hours on Friday night. Many rivers reached record levels, including the Calder at Hebden Bridge, West Yorkshire, which peaked at 3.2 metres.
The weather battered revellers at the Isle of Wight Festival and brought havoc to Cumbria. In Lancashire, villagers were cleaning up yesterday after the River Yarrow burst its banks in Croston, flooding more than 70 homes and three main roads.
Join our new commenting forum
Join thought-provoking conversations, follow other Independent readers and see their replies