French election: Marine Le Pen wins just 5% of Paris vote while rural FN support surges
Regional results in first round of elections point to political fracturing between big cities and rural areas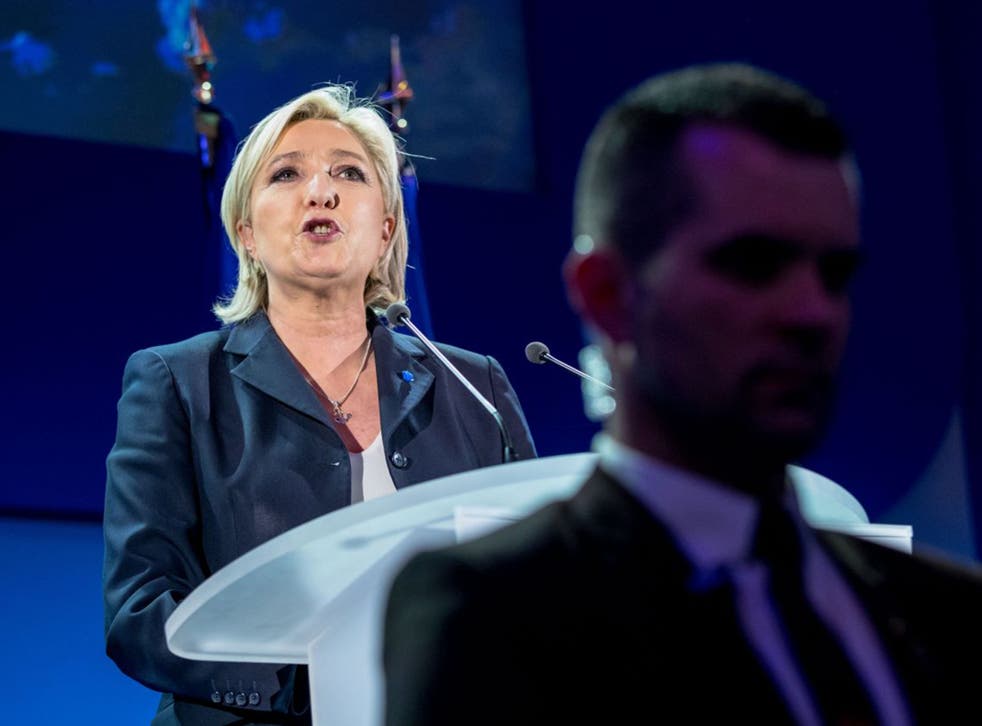 Parisians overwhelmingly rejected a Marine Le Pen presidency on Sunday as votes were cast in the first round of France's presidential election.
The National Front leader received just 4.99 per cent of the vote in the capital, putting her fifth overall - well behind leader Emmanuel Macron's 34.83 per cent.
However, her far-right party made unprecedented gains in the five regions that surround Paris.
Grand Est, Hauts-de-France, Normandie, Centre-Val de Loire and Bourgogne-Franche-Comté each put Ms Le Pen top.
"The first step... has been taken," Ms Le Pen said after the first round of voting. "This result is historic."
National results saw independent centrist Emmanuel Macron gain 23.8 per cent of the vote, with Ms Le Pen receiving 21.6 per cent, taking them both through to the second round of voting on 7 May.
However, regional results pointed to political fracturing between the big cities and more rural areas that have historically suffered problems like poverty, unemployment and poor provision of public services.
In Bordeaux, Nantes, Rennes and Lyon, Mr Macron received more than 30 per cent of the vote.
French Presidential Election

Show all 20
However in les Ardennes, la Haute-Saône, la Haute-Marne, le Pas-de-Calais and la Somme, Ms Le Pen received unwavering support.
In Paris, where 35 per cent of citizens voted Macron, violence broke out as anti-fascist protesters clashed with police.
Crowds of anarchists and anti-fascist demonstrators took to the streets as the first results emerged showing Ms Le Pen would make it into the final round in the race to the Élysée.
Police fired tear gas to disperse several hundred demonstrators, and officers in riot gear surrounded the Place de la Bastille.
One of the organisers reportedly told the crowd to protest "against Marine and against Macron" and added: "Whatever the results are, we will not recognise them."
The vote marks the end of a political era in France dominated by the two major parties, the Socialists and centre-right Les Republicains.
Neither was able to cut through and both were eliminated in the first round.
Join our new commenting forum
Join thought-provoking conversations, follow other Independent readers and see their replies