Fresh storm hits C of E after move to allow gay bishops
Celibacy condition sparks unholy row between gay members of the church and traditionalists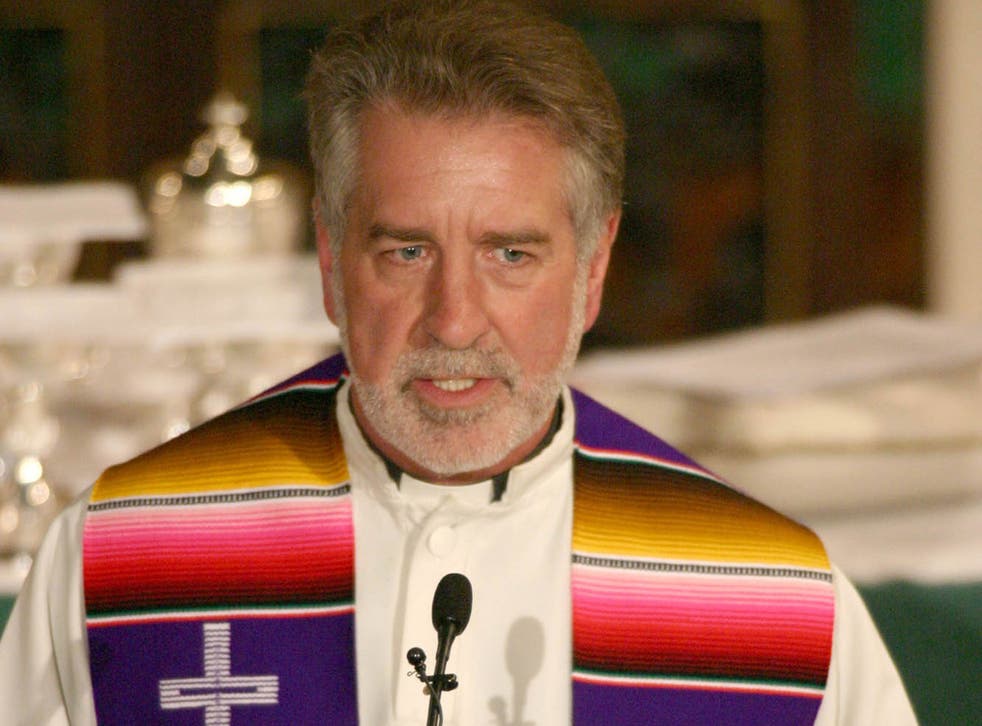 Still reeling from its failure to pass legislation on women bishops, the Church of England was engulfed in another controversy about its future yesterday, after a decision to allow gay clergy in civil partnerships to become bishops.
The House of Bishops has ruled that gay men in civil partnerships can be admitted to the episcopate, provided they promise to remain celibate. The decision was taken by the House of Bishops just before Christmas, but news of it emerged only on Friday.
The condition of celibacy – which is already imposed on homosexual clergy – has caused consternation among gay Christians and their supporters. At the same time, the thought of gay men in relationships taking on senior roles in the church has outraged traditionalists.
The Rev Sharon Ferguson, from the Lesbian and Gay Christian Movement, welcomed the lifting of the moratorium on gay clergy rising in the ranks of the church, but said the insistence on celibacy showed that "there is still discrimination". She added that the church needed to focus more on relationships than sex.
"It's one of those crazy, crazy situations and I'm not sure why the church gets so hung up about it," she said. "The important thing is not what people do with their dangly bits, but whether their relationship is faithful and loving."
Canon Chris Sugden, secretary of the conservative group Anglican Mainstream, said he was concerned that in practice the ruling on celibacy would simply be ignored: "It's almost a case of 'who are they kidding?' to assume that [gay bishops] will follow celibacy to the letter. Many clergy openly defy the House of Bishops on this already."
The furore comes days before the Right Rev Justin Welby, currently Bishop of Durham and 57 today, begins his formal election to the role of Archbishop of Canterbury. A ceremony will take place at Canterbury Cathedral on Thursday. He takes on the role formally after a service at St Paul's Cathedral on 4 February.
Canon Sugden said the timing of the latest revelations were unfortunate for Dr Welby, whose opinions on homosexuality are largely in line with the conservative evangelical branch of the church. He said: "It seems very unfair to the new Archbishop of Canterbury to announce this at this time, before he's even in post."
The Very Rev Jeffrey John, Dean of St Albans, looks likely to become the first cleric to take up the new opportunity. He is in a celibate same-sex relationship and has come close to taking on a bishopric once before. In May 2003 he was nominated to become Bishop of Reading, but after a backlash from conservatives he turned down the opportunity several months later, under pressure from the Archbishop of Canterbury.
Symon Hill, associate director of the religious think-tank Ekklesia, and editor of the website Queers for Jesus, said: "It's insulting to clergy who are in same-sex relationships that they have to abstain from sex. What constitutes celibacy and how will it be policed? Would a bishop be able to kiss his partner? Or hold his hand?
"I've known priests who are gay or bisexual and have been asked very intimate questions about what they do or don't do with their partners, in a way that heterosexual priests are not asked about their wives. I know of at least one person who, on living with his same-sex partner, had all sorts of unfounded allegations made by other Christians. He even had his car window smashed in on Christmas Day and had to move parishes when a fellow Anglican priest refused to condemn the attacks."
Susie Leafe, a member of the General Synod for Truro, said that the condition of celibacy was essential for "the majority" in the Church of England and that its removal would mean that many would feel compelled to leave. "For the church to condone homosexual practice would be to go against the teaching of scripture – and that is the point at which we'd have left biblical teaching behind," she said.
A spokesman for the Church of England said that the rules for gay bishops were the same as those for straight ones – that unless they were married they had to remain celibate. Since civil partnerships are not recognised by the church as equivalent to marriage, this means gay couples working in the church are expected to stay celibate.
Case study
The Rev Colin Coward, 67, from Devizes, Wiltshire, Director of Changing Attitude
"I've been in a civil partnership for two years and I won't answer the church's celibacy questions. The Bishop of Salisbury has twice refused my Permission To Officiate licence, which means I'm not allowed to function as a priest in my diocese. I can't perform my vocation because it would provoke dissent in the diocese as I'm such an active campaigner, and it's very sad.
"This insistence on celibacy is a very conditional acceptance of gay people in the church. Any gay person considering becoming a bishop would have to go through a kind of purgatory during which they would be under an enormous amount of public scrutiny. I can't imagine anyone wanting to do it.
"It's deeply unrealistic and intrusive and it sends a very hostile message to someone who's gay. Clearly it also looks insane to the general public".
Join our new commenting forum
Join thought-provoking conversations, follow other Independent readers and see their replies