Fuel poverty crisis leave one in three pensioners in turmoil
Each winter, one older person dies every seven minutes from cold weather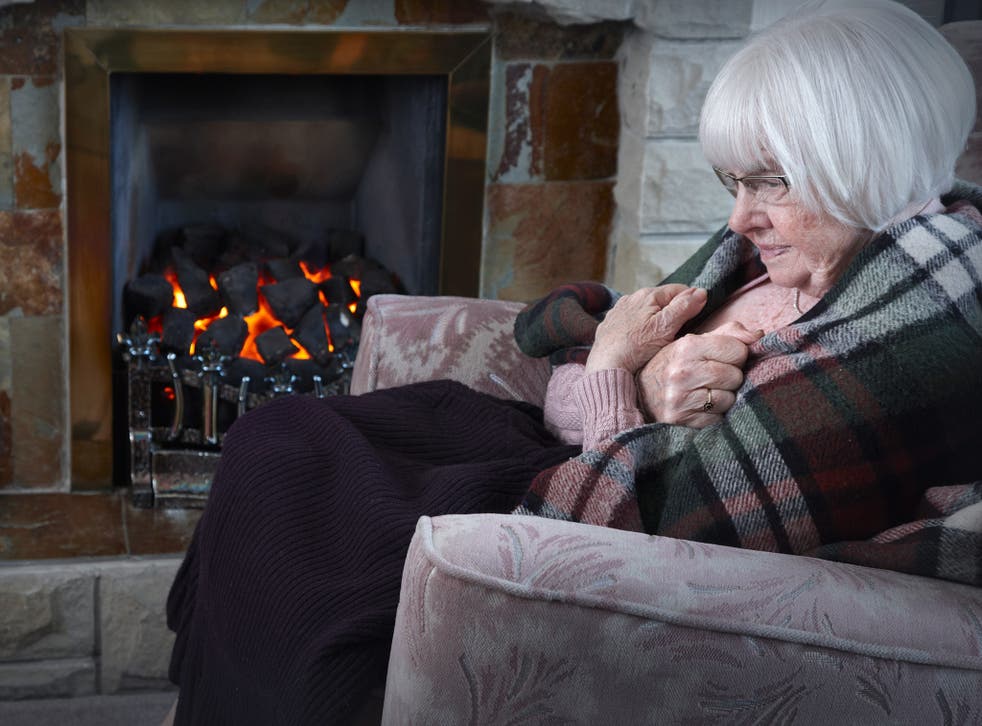 One in three older people are worried about whether they'll be able to afford to heat their homes this winter.
A new report published today by Age UK outlines the shocking human cost and suffering the fuel poverty crisis is causing.
Each winter, one older person dies every seven minutes from cold weather, and excess winter death rates and illness are highest among those living in the coldest homes.
Yet with just under one million older people living in fuel poverty, many cannot afford to heat their homes to a sufficient temperature in order to keep warm and well, the charity warns.
"No older person should worry that they could die from the cold in their own home," said Caroline Abrahams of Age UK.
"Fuel poverty is a national scandal which has claimed the lives of too many people for far too long and left many more suffering from preventable illness. We want a permanent solution and we believe it is within our grasp, if there is the necessary imagination and political will."
The charity is calling on authorities to launch a programme to improve Britain's ageing housing stock. Its Campaign for Warm Homes is calling on the Government to commit to upgrading all homes to meet higher energy efficient standards.
"We realise a national infrastructure project of this scale would require major investment; but not only would it reduce illness and deaths among older people, it would also cut associated costs to the NHS, create jobs and growth and help future generations," said Ms Abrahams.
Caroline Flint, Labour's shadow Energy and Climate Change Secretary, said: "Under the Tories, Britain is facing an energy bill crisis, with millions of people, especially older people, struggling to heat their homes. Labour has already set out radical plans to freeze energy prices until 2017, saving the average household £120, and fix the energy market for the future, with a tough new regulator to curb rip-off bills.
"One of the main reasons our energy bills are so high is that our homes are some of the least energy efficient in Europe - leaking heat from their roofs, walls and windows."
A Government spokesman said: "Around 12.5m older people are due to receive £2.15bn in help from Winter Fuel Payments this year. What's more a total of £700m has been paid out to vulnerable people in Cold Weather Payments since 2010 in 28 million separate payments - and this year the Warm Home Discount is providing £310m of extra help to those at risk of fuel poverty.
"But we know the way to help people - permanently - is to make their homes warmer and cheaper to heat. We are improving the UK's housing to help over 1.3m homes, on top of an investment of over half a billion pounds in energy efficiency."
Join our new commenting forum
Join thought-provoking conversations, follow other Independent readers and see their replies