The full extent of unregistered schools in England revealed
Exclusive: Ofsted figures seen by The Independent show that up to 3,000 children in England could be attending illegal institutions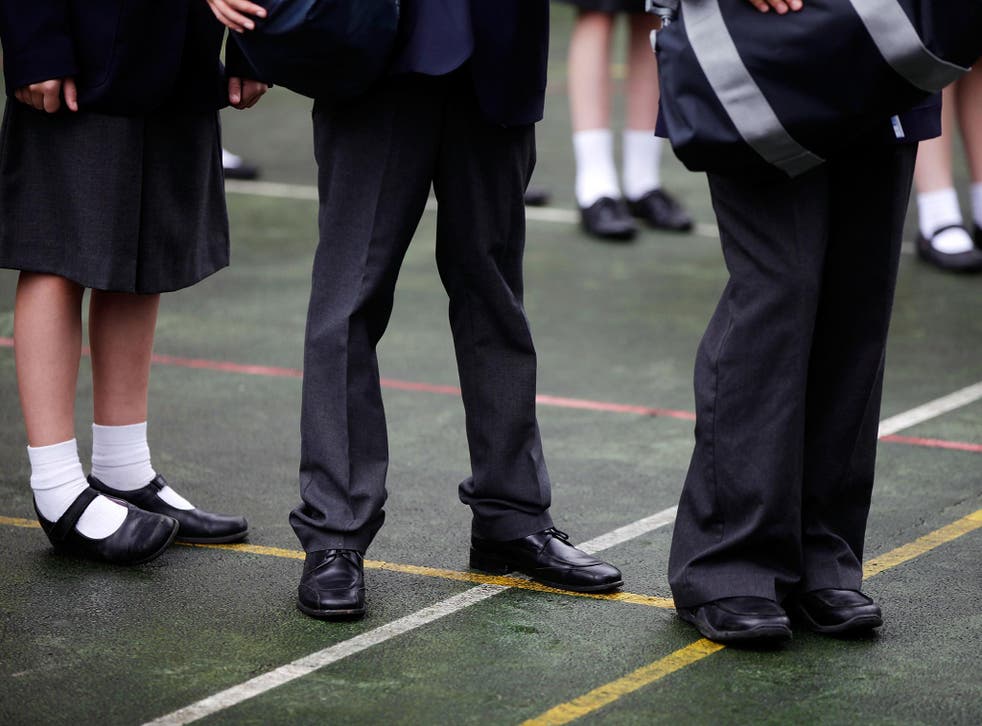 The full extent of illegal faith schools operating in England has been revealed for the first time in official figures seen by The Independent.
Ofsted inspectors have identified at least 170 suspected illegal schools, which up to 3,000 children could be attending since a special task force was set up to tackle the issue last year. It is a huge increase on previous estimates of around 100 schools.
Of the faith schools inspected by Ofsted so far, 57 per cent are run by Islamic faith groups, 31 per cent are run by Jewish faith groups and 12 per cent are run by Christian faith groups.
The suspected schools are thought to be operating throughout England, with London and the Midlands being home to the highest concentration of sites. Inspectors have probed concerns 340 children are being taught at 16 settings in London, and 386 children are feared to be attending some 27 suspected schools in the Midlands.
Ofsted's figures show London has twice the number of illegal Orthodox Jewish faith schools in London than Islamic schools, where many only study religious texts for their entire education meaning they leave with no qualifications and in some cases unable to speak English.
Investigations by The Independent have previously exposed serious failures to close the schools and protect children in the London Borough of Hackney, where more than a thousand boys have gone missing from the education system and are thought to be attending illegal ultra-Orthodox Jewish schools. In light of the findings, the schools watchdog Ofsted and the Department for Education announced a clampdown on the institutions, sending out inspectors to investigate claims of suspicious groups.
Former pupils and whistle blowers have alleged corporal punishment takes place at some schools, where teachers often have no training and have not been subject to criminal record checks.
School inspectors found allegations at one site that a teacher had physically beaten children. At others, teachers have been working without any criminal record or child protection checks. Other concerns recorded by inspectors include "dilapidated premises, unlocked doors, broken windows".
Ofsted's deputy director of education inspector, Victor Shafiee told The Independent: "Some of the safeguarding issues we've seen have been shocking and I've been inspecting for 14 years."
The figures come as Ofsted revealed they are preparing "a number of cases" against suspected illegal schools in the courts. Mr Shafiee said inspectors were "absolutely optimistic" about their ability to shut down illegal schools. "If I thought this was going to take 10 years [to fix] I would be really, really disappointed. It's not. We need to make an impact very, very quickly and act as quickly as we can, together with the DfE [Department for Education] and the local authority."
Mr Shafiee said he would not "shy away" from calling out sections of religious communities for trying to educate their children outside of the law. "There are certain sections of communities – Islamic communities, Jewish communities – that want their children to be educated in a particular way, and that doesn't include sending them to normal maintained schools."
But he said the issue was one of safeguarding, rather than religion. "I want to be clear, this is not a politically correctness thing for me to shy away from, because I don't, it's not in my nature to do that. It's because we focus on children safeguarding, it gives us the even-handedness to be able to be as effective as possible".
"People in England, in a pluralist society, have their own right to decide how they want to educate their children, as long as it's done well, as long as children are safe and able to take part in life in England after they've finished. I'm not sure how useful it would be to think about particular faiths."
UK news in pictures

Show all 50
However, to fully tackle the issue, Mr Shaifee said the law needed to be "strengthened" around home education and what constitutes a school. Many ultra-Orthodox Jewish institutions in Hackney are currently not considered to be operating as schools under the law despite offering intensive tuition for a number of hours to children.
Instead they are considered to be out of school settings, or supplementary schools – which means Ofsted does not yet have the power to inspect them.
Of the suspected schools investigated, Ofsted says just 21 have ceased to operate illegally.
Join our new commenting forum
Join thought-provoking conversations, follow other Independent readers and see their replies