Gas crisis: consumers face shock £200 rise in bills as cold weather and snow lead to low fuel reserves
Families may be forced to turn off heating as their gas bills soar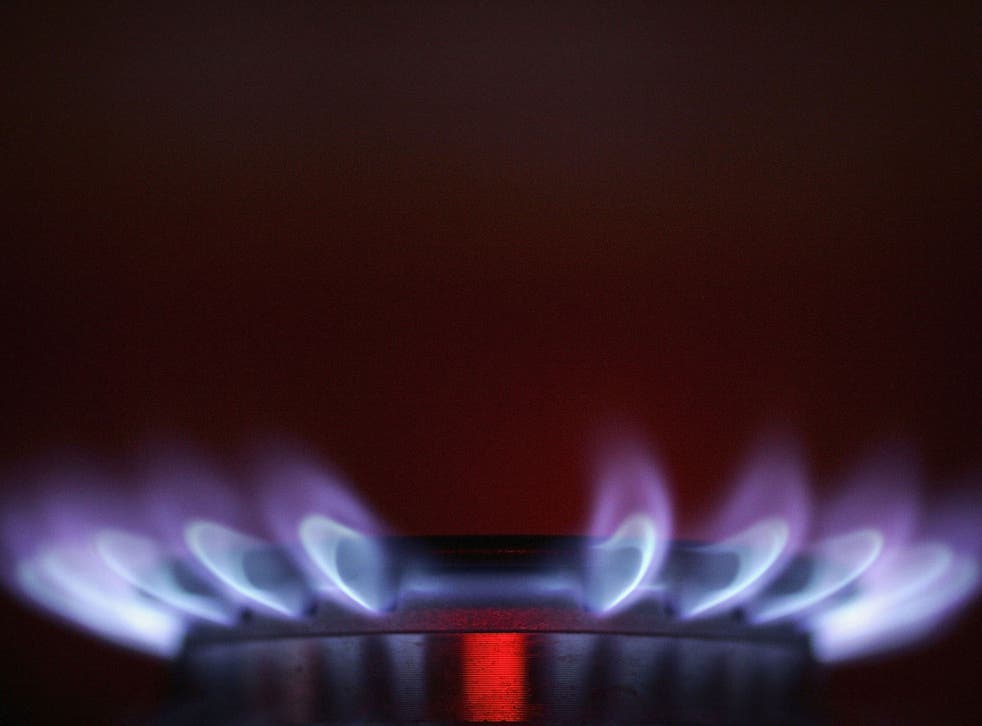 Energy bills are set to jump by as much as £200 over the next year as a result of continuing gas shortages, potentially forcing more than a third of households to switch off their heating entirely, energy consultants warn.
As emergency deliveries of liquefied natural gas from Qatar brought some relief to Britain's rapidly diminishing gas reserves, specialists cautioned that supplies remained strained and would lead utility companies to raise gas and electricity bills.
"It's probably inevitable that the energy price is going to go up this coming winter and customers better fasten their seatbelts. I wouldn't be at all surprised if the rise is in double-digits which would push many families close to the edge," said Ms Robinson, director of consumer policy at uSwitch, the energy consultant.
Big Six energy providers buy the vast majority of the gas they supply to households and businesses a year or more in advance. This makes a price rise next winter almost inevitable, since the sustained period of heightened demand for gas as a result of Britain's unseasonably cold spring weather has pushed the wholesale price considerably higher.
The average "dual-fuel" gas and electricity bill in the UK currently stands at a record £1,300 a year. This would rise by £130 to £1,430 if prices increased by 10 per cent, while a 15 per cent increase would add £200, taking the total for the year to £1,500. An increase in various green charges and subsidies is set to add a further 2.5 per cent to customers' bills next year, analysts said.
According to recent research, almost 60 per cent of British households have said they would ration their heating, using less than they needed, if the average dual-fuel bill breached the £1,500 mark – while 36 per cent said they would switch it off altogether.
Joe Conlan, of the Inenco energy consultancy, said it was "conceivable that companies will raise their gas price by at least 10 per cent". Berenberg Bank analyst Peter Chantry said it was "looking at a 10 to 15 per cent increase in dual-fuel bills" if wholesale prices remained at current levels.
The warnings will add to the problems facing the Government over Britain's gas supplies, just as the Chancellor, George Osborne, pledged to substantially step up the amount of energy the country generates from gas-fired power stations in his Budget.
Britain's gas reserves fell to just 36 hours worth of consumption on Friday, raising the prospect of gas rationing – although the emergency shipments from Qatar have added 12 more hours of supplies.
Stored gas is only a back-up designed to boost the frequent deliveries of gas from the North Sea, Norway, Belgium, the Netherlands and Qatar. However, after a prolonged cold snap and with the country currently working at 40 per cent above its usual gas capacity for this time of the year, reserves are dwindling fast and now stand at just one-fifth of the level they were at last year.
Mr Conlan said stocks at Centrica's Rough gas storage facility off the coast of Yorkshire – which accounts for three-quarters of total UK storage – were no so low that it would be physically impossible to fill it back up by the official start of the winter, potentially putting additional pressure on supplies if October and November are particularly cold.
The Government sought to calm fears about gas shortages yesterday as Centrica, the owners of British Gas, signed a new £10bn deal with the US to import enough gas to power 1.8 million UK homes each year for two decades. The deal will see Delaware's Cheniere Energy Partners liquefying the gas at -160C, shrinking it to 1/600th of its original size, and transporting 89 billion cubic feet of the resulting commodity – known as liquefield natural gas – to Centrica each year, via huge ships from the Sabine Pass liquefaction plant in Louisiana to the Isle of Grain in Kent.
Commenting on the deal, David Cameron said: "Future gas supplies from the US will help diversify our energy mix and provide British consumers with a new long-term, secure and affordable source of fuel."
But although it will relieve some pressure in the future, campaigners pointed out that the first shipments are not due to arrive for another five years. They argue that recent developments highlight the weakness of Mr Osborne's aim to increase Britain's reliance on gas at a time when North Sea reserves are rapidly declining.
"If we become more and more dependent on gas, this is a glimpse of the future that we will face. We will be at the behest of the international gas market, and companies like Centrica that buy and sell on that market," said Friends of the Earth's head of campaigns, Andrew Pendleton.
Register for free to continue reading
Registration is a free and easy way to support our truly independent journalism
By registering, you will also enjoy limited access to Premium articles, exclusive newsletters, commenting, and virtual events with our leading journalists
Already have an account? sign in
Register for free to continue reading
Registration is a free and easy way to support our truly independent journalism
By registering, you will also enjoy limited access to Premium articles, exclusive newsletters, commenting, and virtual events with our leading journalists
Already have an account? sign in
Join our new commenting forum
Join thought-provoking conversations, follow other Independent readers and see their replies