Gascoigne 'thought he was going to die' during visit to rehab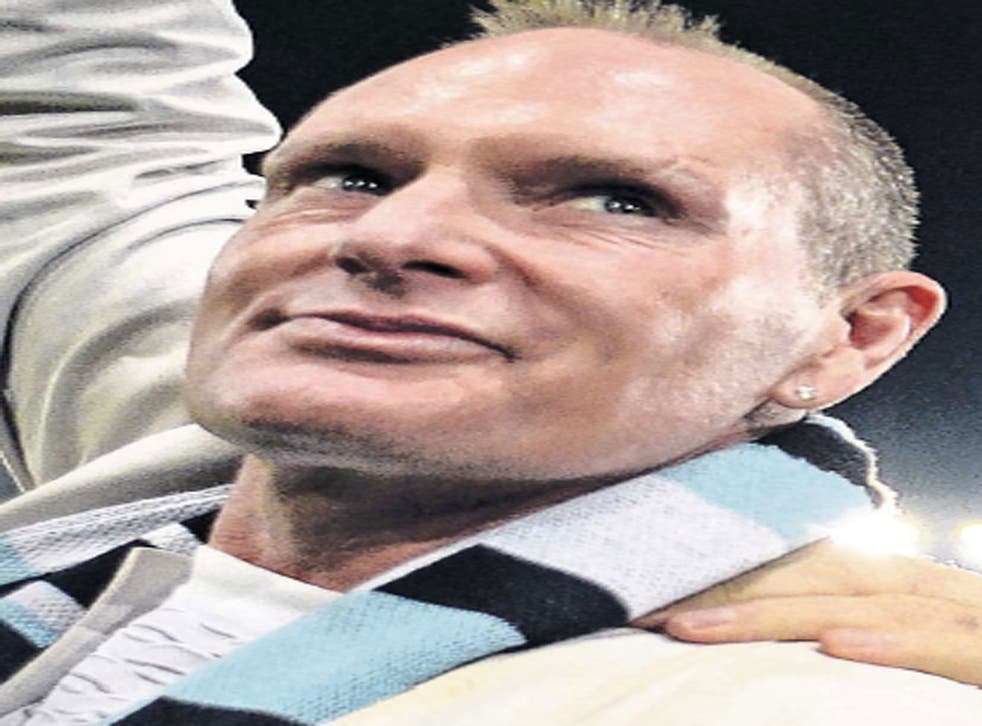 Footballing star Paul Gascoigne thought he was going to die during his latest stretch in rehab to beat alcohol addiction, it has been reported.
The ex-England and Newcastle player returned to Britain yesterday after more than a month at the clinic in Phoenix, Arizona, during which he was treated in intensive care.
Doctors said it was the worst detox they had ever seen when the shock of giving up alcohol sent his body into seizure, Gascoigne told the Sun.
He said: "Three doctors didn't think I would make it.
"It has got to inspire me to never let this happen again.
"I've come through that - death. I was dead."
He added: "I thought I was on my way out. I looked like a corpse. I was a total wreck."
The 45-year-old said he woke up in intensive care strapped to the bed to stop tubes from falling out of his arms and was repeatedly injected.
Gascoigne, who also played for Lazio and Tottenham Hotspur, said he feels grateful to be alive and is determined to stay away from alcohol.
His latest stint in rehab was organised by TalkSPORT presenter and former England cricketer Ronnie Irani and Radio 2 presenter Chris Evans, a long-term friend of Gascoigne.
The move came following a charity appearance in Northampton during which the star appeared unwell and shaking, before breaking down and sobbing on stage in front of a room full of fans.
The world of football has shown its concern at the latest troubled period in the life of Gascoigne, one of England's most naturally gifted players ever.
Gascoigne, who has spoken about alcoholism problems in the past, was sectioned five years ago under the Mental Health Act.
PA
Join our new commenting forum
Join thought-provoking conversations, follow other Independent readers and see their replies