Gay couple's decision to donate sperm to their lesbian friends ended in 'mutual loathing'
Bitter custody battle "encapsulates some of the potential pitfalls of modern life"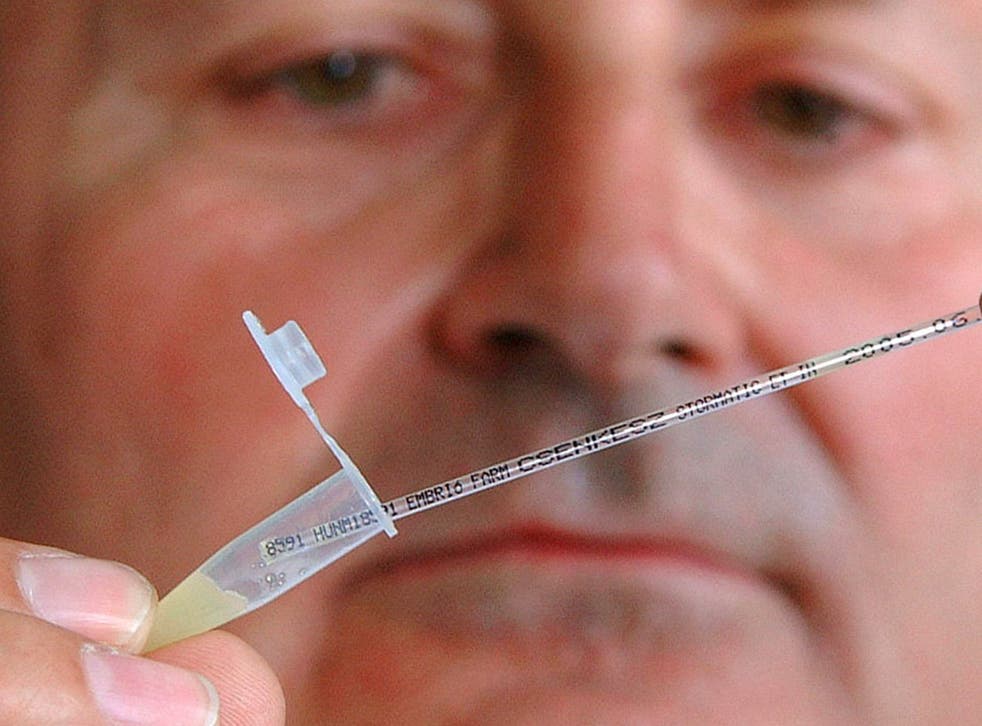 A gay couple's decision to donate sperm so their two lesbian friends could have children was a "wonderful" and thoroughly progressive endeavour.
But it has ended in "mutual loathing", bitter litigation and a custody battle that encapsulates some of the potential pitfalls of modern life, a High Court judge said today.
The Family Division of the High Court heard how a falling out between the two couples led to a legal battle lasting nearly six years. Mr Justice Cobb said this has resulted in harm to the two girls born as a result of the donations – one in her early teens and the other nearing her 10th birthday.
In written rulings, he said the two couples – who can be identified only as Father 1 and Father 2, and Mother 1 and Mother 2 – had begun as friends. Two girls – known to the court only as A and B – were born, both the "biological children" of Father 1 and Mother 1.
Then, in a case that the judge said showed the potential problems of "known-donor fertilisation", the legal wrangling began. The "fathers" applied to have contact with the children, but found the mothers opposed to the move.
"Friends and collaborators in this wonderful endeavour of creating a family, have become to some extent strangers, harbouring strong feelings of mutual distrust and reciprocal aversion," said Mr Justice Cobb.
A "sense of mutual loathing", he added, appeared to have "infused hearings".
Making a series of orders and saying he wanted litigation to end, Mr Justice Cobb observed: "I fear that the childhoods of A and B have been irredeemably marred by the on-going court conflict."
He added: "The case illustrates all too clearly the immense difficulties which can be unleashed when families are created by known-donor fertilisation. The litigation has had a destructive effect on the parties."
In pictures: UK's first gay weddings

Show all 16
Mr Justice Cobb indicated that the girls would live with their mothers under the supervision of social workers.
He said the "fathers" could write to the older child – who was opposed to "contact". He said they could see the younger child on specified occasions.
The case is not the first where problems have resulted from gay men donating sperm to help lesbians have a baby. In 2012 A gay man who donated sperm to his lesbian ex-wife from a marriage of convenience went to the Appeal Court to demand overnight and holiday contact with her two-year-old son.
She and her partner insisted he had "betrayed" a "pact" made in a restaurant before the child was conceived under which the father would have only "limited" parental rights.