German neuroscientist with right to live in UK told 'prepare to leave' after Brexit
Home Office criticised for 'outrageous' letter telling people with residency rights they need to get ready to leave
Benjamin Kentish
Tuesday 21 March 2017 10:34 Comments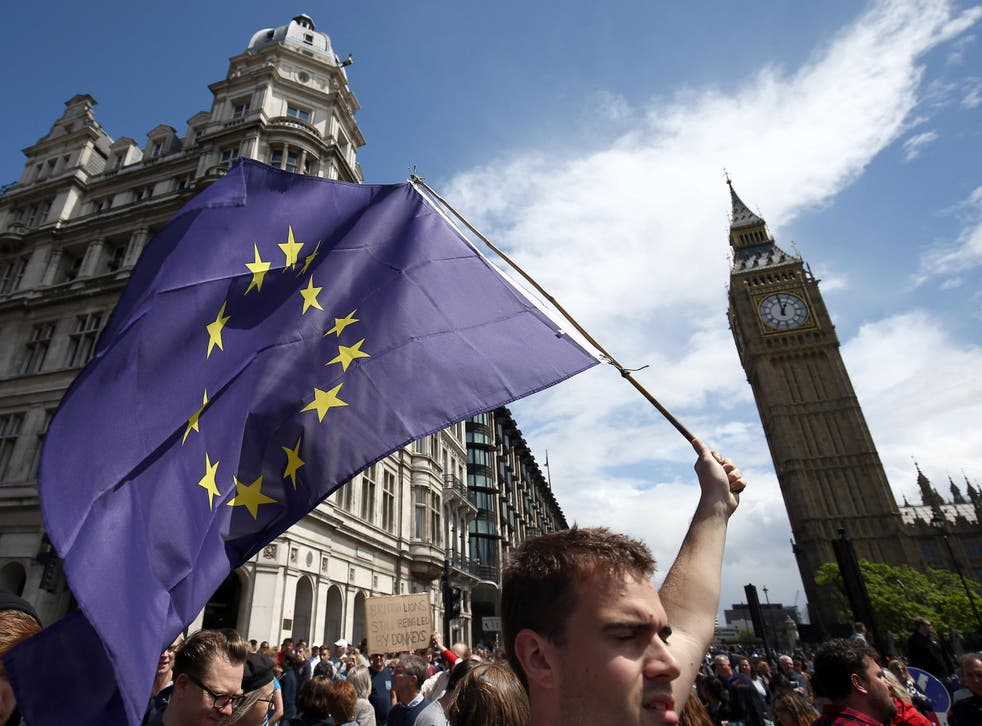 A German neuroscientist who has lived in Britain for 18 years was told to leave the country after his application to remain in the UK post-Brexit was refused.
Sam Schwarzkopf, who works at University College London, is married to a British woman and has lived in the UK since first arriving to study at Cardiff University in 1999.
He applied for permanent residency in March 2016, fearing the consequences of a potential Leave vote in the EU referendum.
Under current rules, EU nationals automatically gain the right to stay in the UK after five years of living in the country. However, Dr Schwarzkopf was told his application had been rejected because he had sent a legally certified copy of his passport rather than the original document.
Despite being rejected only on a technicality, the scientist was sent a Home Office letter advising him to "now make preparations to leave the UK" – something he described as "offensive" and "quite outrageous".
"The rejection letter actually acknowledged that I had a German passport," he told The Guardian.
"It said that they couldn't verify my nationality from a photocopy because they can be fabricated. That's fair enough, but you might think they practise some assumption of innocence until proven guilty of passport forgery.
"But I would also have fully accepted if they had simply told me to reapply and include the passport this time. However, telling me to leave the country even though it should be blatantly obvious that in all likelihood I actually am an EU citizen is just offensive, and more importantly it also directly violates free movement rights."
Brexit Concerns

Show all 26
Dr Schwarzkopf reapplied with the correct version of his passport and was accepted for permanent residency, but says the experience has made him want to leave the UK.
"These last few months have confirmed to me that I will be leaving. I don't know when, but I know it will be fairly soon," he told MailOnline.
The Home Office said it has since changed the wording of its letters to make clear that "nobody who has a legal right to remain in the country has to leave the country".
The UK Government has consistently refused to guarantee the rights of the 3.2 million EU citizens living in the UK, insisting they will only do so when other European countries offer similar safeguards to British citizens abroad.
However, ministers say they hope to strike an "early agreement" guaranteeing the status of Europeans living in the UK.
The process of applying for permanent residency has been criticised as overly bureaucratic, with applicants being forced to fill in an 85-page form and provide numerous supporting documents.
Register for free to continue reading
Registration is a free and easy way to support our truly independent journalism
By registering, you will also enjoy limited access to Premium articles, exclusive newsletters, commenting, and virtual events with our leading journalists
Already have an account? sign in
Join our new commenting forum
Join thought-provoking conversations, follow other Independent readers and see their replies