Google boss Eric Schmidt says he's 'perplexed' by tax outcry - but insists the search giant will pay more if UK law changes
Schmidt insists company can only pay what it owes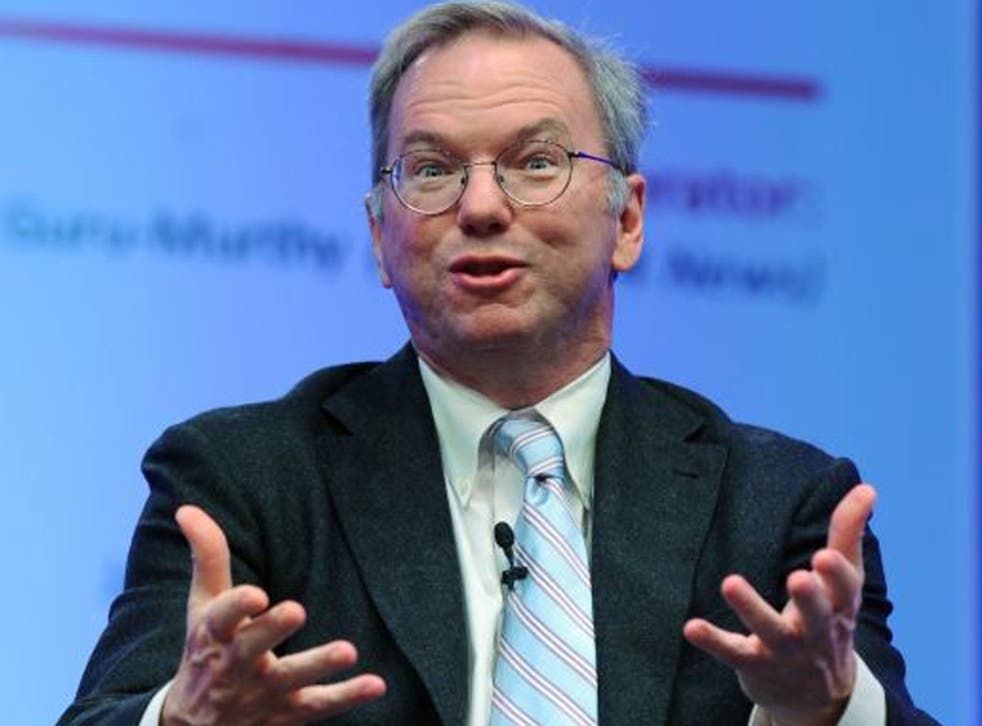 Google's executive chairman has defended the web giant's maligned tax affairs, saying it would pay more if laws were changed, and that he's "rather perplexed by this debate."
Eric Schmidt invoked his responsibility to shareholders as reason the company, one of whose founding principles is "don't be evil" - to pay as little tax as legally possible.
The company's relationship with HMRC has been under increasing scrutiny over the past few weeks. Earlier this month the Commons Public Accounts Committee monstered Google's head of operations in northern Europe, Matt Brittin. Its chair, Margaret Hodge, said Google "do evil" and use "smoke and mirrors to avoid paying tax". Mr Brittin said that there was no cover-up at Google and that nothing had been illegally hidden.
This followed comments from both No 10 and the Chancellor, George Osborne, that they will ensure reform of international tax rules and co-operation is high on the agenda of the G8 summit in Northern Ireland.
Deputy Prime Minister Nick Clegg said he had raised the issue directly with Schmidt in Downing Street, and Labour leader Ed Miliband used Google's own Big Tent event to voice his "deep disappointment" with the company.
Mr Miliband said: "When Google goes to extraordinary lengths to avoid paying its taxes, I say it's wrong. And it's not just me that says it, it's Google's founding principles, and it's crystal clear from them."
And today Mr Schmidt told BBC Radio 4's Start The Week: "What we are doing is legal. I'm rather perplexed by this debate, which has been going in the UK for quite some time because I view taxes as not optional. I view that you should pay the taxes that are legally required.
"It's not a debate. You pay the taxes.
"If the British system changes the tax laws then we will comply. If the taxes go up we will pay more, if they go down we will pay less. That is a political decision for the democracy that is the UK."
"At least under American law, we have a fiduciary responsibility to our shareholders to account for things properly, so if we were, for example, to just arbitrarily decide to pay a different tax rate than we were required to, a more favourable one for example to a particular country, how would we account for that?
"Somehow these questions are ignored in the debate. We are very happy with whatever the countries all come to agreement on. We are not particularly upset about it.
"Our position is very simple: taxes are not optional, we pay the mandatory amount."
Join our new commenting forum
Join thought-provoking conversations, follow other Independent readers and see their replies