Government cost cutting that led to West Coast mainline franchise fiasco could cost tax payer £100 million
An internal Department of Transport investigation led by the businessman Sam Laidlaw found that 'organisational changes and resourcing constraints' contributed to flaws in the franchising process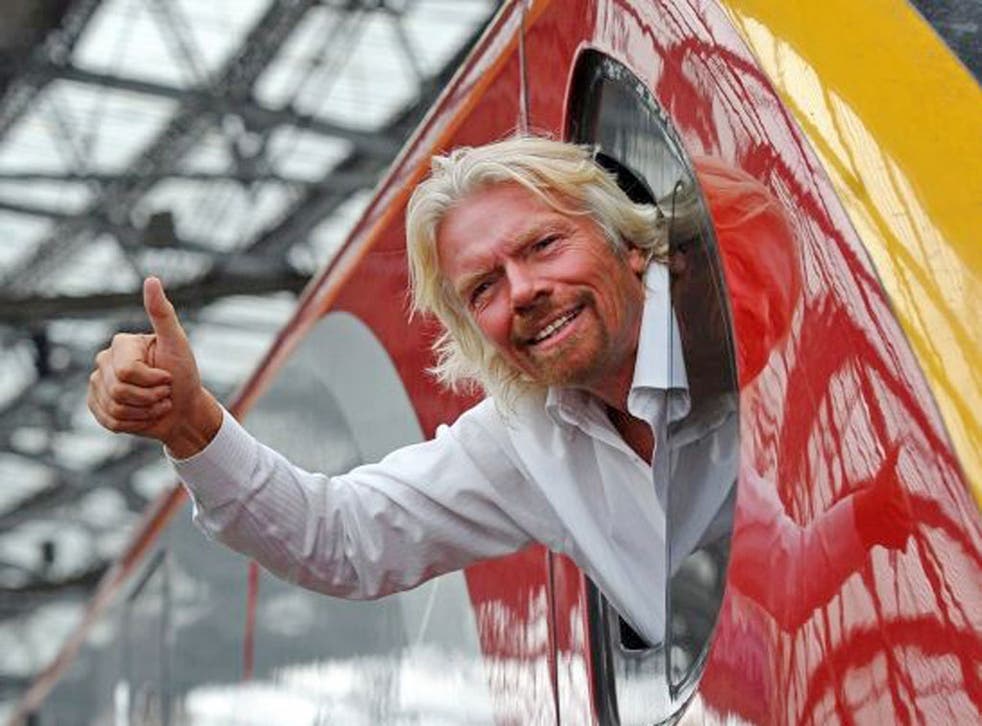 Government cost cutting and a botched reorganisation of the Department of Transport contributed to "unacceptable flaws" in deciding who should run the main railway line between London and Scotland, two damning independent reviews have concluded.
An internal Department of Transport investigation led by the businessman Sam Laidlaw found that "organisational changes and resourcing constraints" contributed to flaws in the franchising process which could end up costing the tax payer up to £100 million.
At the same time a separate report by the National Audit Office concluded that spending cuts which forced the department to reduce its £295 million administration budgets by 33 per cent had led to 500 staff losing their jobs had led to a loss of expertise which might have prevented the fiasco.
It added: "We have consistently highlighted the risks that departments run in cutting costs without fully understanding value."
Both reports concluded, as first revealed by The Independent earlier this year, that the loss of institutional knowledge and experienced staff members with knowledge of franchising had exacerbated problems.
However Laidlaw cleared politicians of having any direct responsibility for the botched process saying ministers were given "inaccurate reports" on which to base the ultimate award of a new 13-year West Coast franchise to transport company FirstGroup last August.
It was only when Sir Richard Branson, whose Virgin Trains' company had lost out to FirstGroup in the bidding, mounted a legal challenge to the decision that the flaws in the process were discovered.
The mistakes made, the Laidlow report said, were based on making inaccurate risk calculations on the merits of the two bids and giving misleading information to the two companies preparing their bids.
It also highlighted a meeting of Department of Transport officials which suggested there might have been a desire not to eliminate FirstGroup from the bidding process.
At that stage calculations on the risk presented to the taxpayer of the bidders defaulting on payments to run the line was changed to favour FirstGroup.
Ministers were then given "inaccurate statements" as "to the manner in which" civil servants had decided upon the franchise bid.
Today three civil servants who had been suspended while an internal disciplinary investigation was carried out were given permission to return to work. However departmental sources said this move was purely procedural and not an indication of any disciplinary action which might be taken against them in the future.
In another move Mr McLoughlin announced Virgin would carry on running West Coast trains until November 2014 when a new long-term franchise would begin.
In the Commons Mr McLoughlin, who had initially defended the original FirstGroup decision when he succeeded Justine Greening at the DfT in September, told MPs that the report would make "uncomfortable reading for the department".
He stressed that ministers had made the original franchise award "without being told about the flaws and after being given inaccurate reports".
"It has identified precisely what went wrong, revealing serious failures, as well as offering us a number of sensible recommendations to put things right," he said.
"We will not allow these mistakes to be made again and the department is determined to ensure all future franchise competitions are conducted on the basis of sound planning, the rigorous identification and oversight of risk, and the right quality assurance."
But shadow transport secretary Maria Eagle said it was "decisions and failures by ministers" that led to the collapse of the franchise.
Both Ms Eagle and House of Commons Transport Committee chairman Louise Ellman said the Laidlaw report was "damning".
Mr Laidlaw said his report had found "a lack of transparency, inadequate planning and preparation, as well as a complex and confusing organisational structure with weak quality assurance and insufficient governance oversight".
The DfT's Permanent Secretary Philip Rutnam said: "There is no question that this has been a serious blow for the department and I am determined that we learn everything we can from this episode.
"We will implement all of Mr Laidlaw's recommendations, and go further, to ensure we have the right set of skills, support and training to ensure failures like this do not happen again."
Join our new commenting forum
Join thought-provoking conversations, follow other Independent readers and see their replies