Government needs to 'come clean' about extent of its knowledge of US activities on UK soil, campaigners say
The Foreign Office said flight records for US aircraft to and from the island of Diego Garcia had been partially destroyed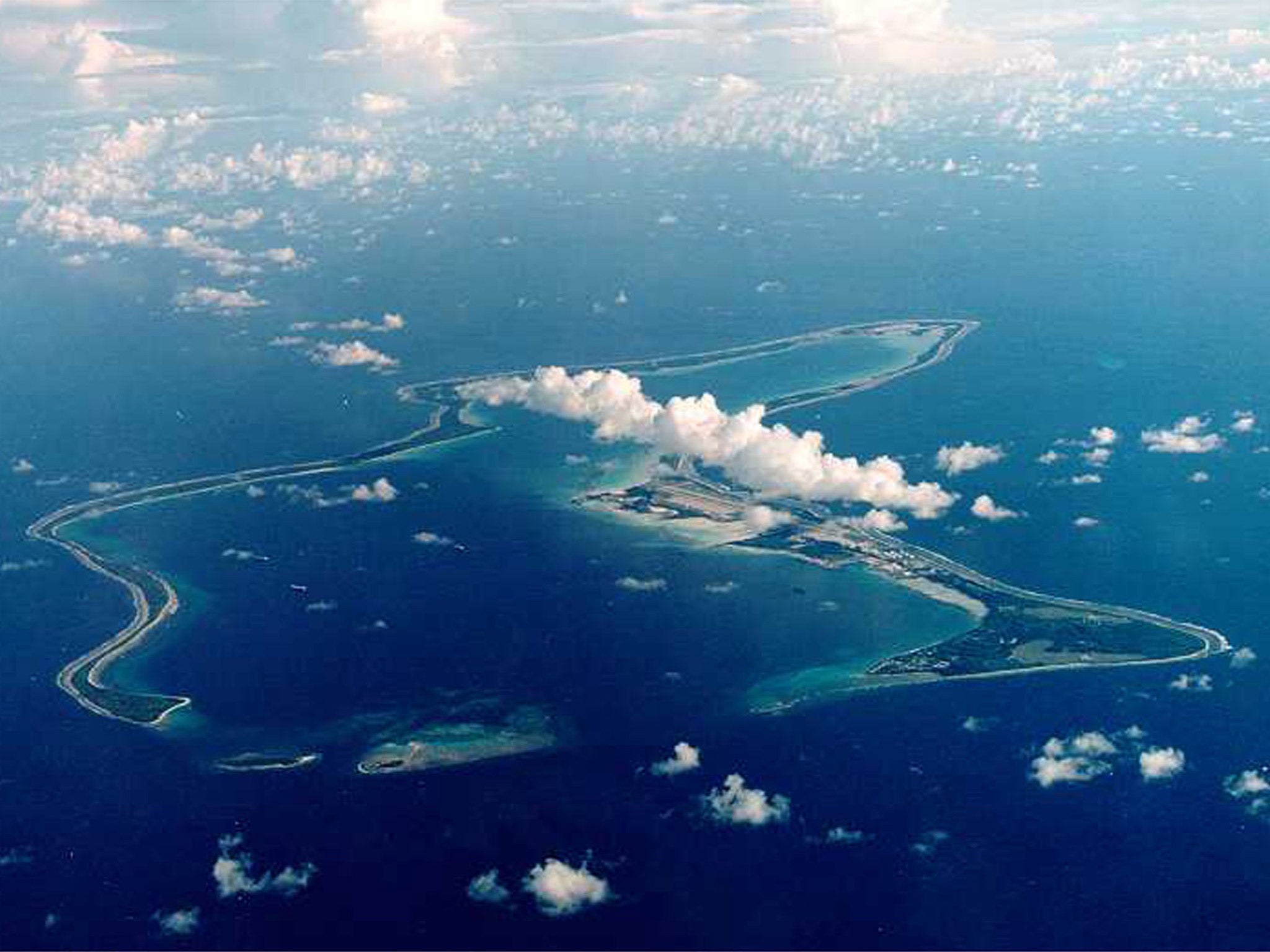 The Government was last night accused of a "cover up" over complicity in the CIA's extraordinary rendition programme after it claimed that documents which could expose British knowledge of the practice have been lost due to "water damage".
In a disclosure that will compound Whitehall's ongoing difficulties over the disappearance of files capable of lifting the lid on suspected past cover-ups, the Foreign Office said flight records for US aircraft to and from the UK-owned Indian Ocean island of Diego Garcia for 2002 had been partially destroyed.
If complete, such records would cast new light on whether British officials on the island's key American military base knew of at least two CIA extraordinary rendition flights which landed in Diego Garcia that year. London has always insisted it did not know about the flights, carrying two terror suspects, until belatedly told about them by Washington in 2008.
The loss of an unspecified number of Diego Garcia records comes amid reports that a US Senate document being prepared for release in the coming months states that the British territory not only accepted rendition flights but also hosted a so-called "black site" for the interrogation of Al Qaida suspects after 9/11.
The 500 page summary of the Senate investigation into the CIA's kidnap and torture programme also asserts that the secret prison was established with the "full co-operation" of the British government, according to one report quoting unnamed US officials.
The claimed accidental destruction of potentially damaging records also comes as the Government is already reeling from the revelation that 114 Home Office files detailing allegations of a child sex abuse ring in Westminster in the 1980s are "missing" and have probably been destroyed.
Campaigners said the loss of the flight logs kept by UK immigration officials on Diego Garcia, the main island in a remote archipelago known as the British Indian Ocean Territory (BIOT), was the latest evidence that Britain has not been frank about the extent of its knowledge of US extraordinary rendition activities on UK soil.
Cori Crider, a director of the legal charity Reprieve, said: "It's looking worse and worse for the UK government on Diego Garcia. First we learn the Senate's upcoming torture report says detainees were held on the island, and now, conveniently, a pile of key documents turn up missing with 'water damage'?
"The Government might as well have said the dog ate their homework. This smacks of a cover up. They now need to come clean about how, when and where this evidence was lost."
The existence of the flight logs has previously been admitted but the details of their contents have long been kept away from public scrutiny, not least because the BIOT is exempt from Freedom of Information requests.
The claim of "water damage" was revealed in Parliament yesterday by FCO minister Mark Simmonds following a question from Conservative MP Andrew Tyrie, the chairman of the Treasury select committee who has also investigated Britain's involvement in rendition.
In a three-line statement, Mr Simmonds said: "Records of flight departures and arrivals on Diego Garcia are held by the British Indian Ocean Territory immigration authorities. Daily occurrence logs, which record the flights landing and taking off, cover the period since 2003. Though there are some limited records from 2002, I understand they are incomplete due to water damage."
The announcement will deepen the perception that the full details of Diego Garcia's role in extraordinary rendition - the practice of abducting terrorism suspects and transporting them in some cases to countries or locations where they could be tortured - remain mired in official secrecy.
The island has provided Washington with one of its most important air and naval bases since it was cleared by Britain of its population of islanders in the 1960s. But it remains subject to UK law and proof that any CIA abduction or mistreatment occurred with British knowledge or complicity would have far-reaching legal consequences.
Labour was forced to admit in 2008 that assurances given by Tony Blair while Prime Minister and Jack Straw while Foreign Secretary after 9/11 that the island was never used for rendition had been wrong.
Mr Straw's successor David Miliband apologised to Parliament and said fresh information provided by Washington showed two flights - one to Guantanamo Bay and one to Morocco - had refuelled at Diego Garcia, though neither suspect had disembarked.
Ministers in subsequent governments have since issued carefully-worded statements insisting that the two flights were the extent of rendition activity on BIOT. Hugh Robertson, a current FCO minister said recently that the Government "is aware of no evidence that US detainees have been held on Diego Garcia since September 2001".
But sources, including a UN special rapporteur on torture, have challenged such claims and claimed evidence exists to show detainees were held on the island.
Documents unearthed in Libya following the fall of Muammar Gaddafi in 2011 appeared to show that a flight plan drawn up for the delivery of dissident Abdel Hakim Belhadj to one of the regime's prisons in 2004 included a refuelling stop in Diego Garcia.
British injustice: cases that shamed the UK
Show all 4
A Scotland Yard investigation into the role played by MI6 in the delivery of Mr Belhadj and his wife to Libya is understood to have tried to establish whether they passed through Diego Garcia. It is not known if detectives were given sight of BIOT immigration records from 2004.
MPs last month called on the Government to use a two-year negotiating window for the extension of the US lease on Diego Garcia in 2016 to tighten rules on the use of the island, including the introduction of an explicit requirement for Washington to obtain British approval for activities such as combat operations or rendition flights.
The influential foreign affairs select committee also suggested it was keeping its powder dry over the US Senate report and would re-visit the issue if the document disclosed the existence of a black site on Diego Garcia.
The FCO said it was investigating how the damage had occurred to the flight records and whether duplicate records existed in London.
A spokeswoman added: "Regardless of what files are retained, the US assure us annually that aside from the two instances of rendition through Diego Garcia in 2002, there have been no other instances in which US intelligence flights landed in the UK, our overseas Territories, or the Crown Dependencies, with a detainee on board since 11 September 2001."
Join our commenting forum
Join thought-provoking conversations, follow other Independent readers and see their replies