Government Poundland 'back-to-work' schemes ruled legally flawed by Supreme Court
Five Supreme Court justices upheld a Court of Appeal decision that regulations underpinning the scheme were invalid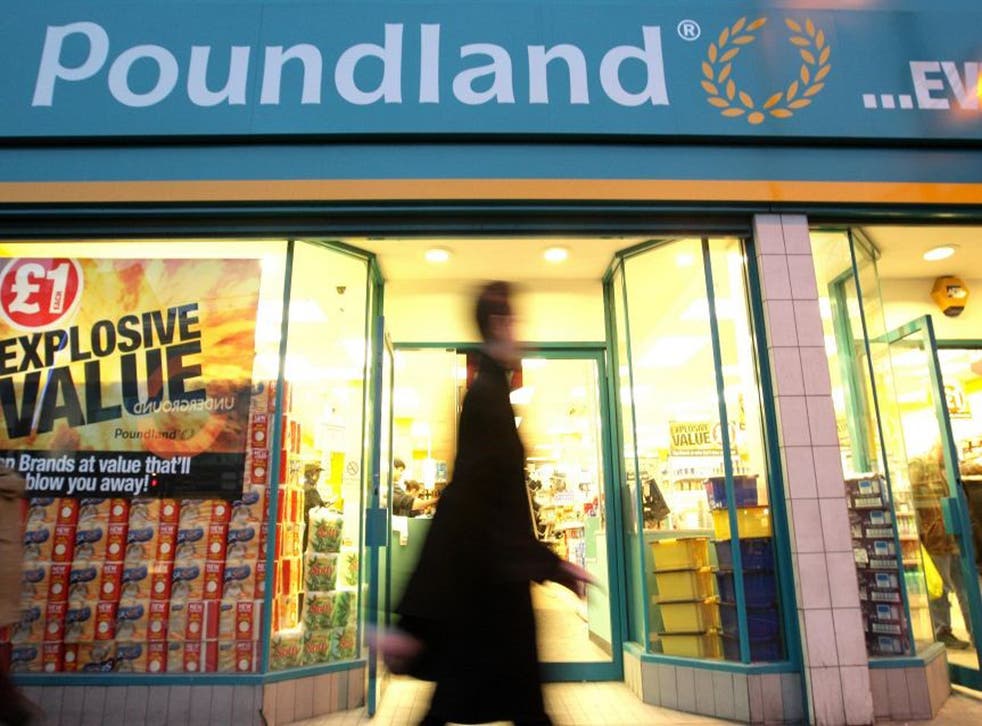 The Government's controversial "back-to-work" scheme at the centre of the high-profile Poundland case was legally flawed, the UK's highest court ruled today.
Iain Duncan Smith, the Work and Pensions Secretary, failed to overturn an earlier ruling that 2011 regulations underpinning the schemes were invalid, after taking the case to the highest court in the country.
At the same time as taking the appeal to the Supreme Court, the Government had fast-tracked retrospective legislation, the Jobseekers (Back to Work Schemes) Act, through Parliament.
Five Supreme Court justices upheld a Court of Appeal decision which went against the Government in February.
The case centred around Cait Reilly, a 24-year-old university graduate who challenged being made to work for free at a Poundland store in her area and claimed the scheme breached her human rights.
Jamieson Wilson, a 40-year-old unemployed HGV driver from Nottingham, also objected to doing unpaid work cleaning furniture and his jobseeker's allowance was stopped for six months as a result.
Lawyers representing the pair said all applicants who had their jobseeker's allowance withdrawn for non-compliance with the schemes could now reclaim their allowance as a result of this mornings ruling.
Following the judgment, Ms Reilly said she was "really pleased" with Tuesdays judgment, which she hopes "will serve to improve the current system and assist jobseekers who have been unfairly stripped of their benefits."
Speaking from outside the courtroom, she said: "I brought these proceedings because I knew that there was something wrong when I was stopped from doing voluntary work in a local museum and instead forced to work for Poundland for free."
The schemes were slammed by critics who described them as "slave labour" because they involved being made to work for free and cuts in jobseeker's allowance for those who failed to comply with the rules.
At the Court of Appeal Lord Justice Pill, Lady Justice Black and Sir Stanley Burnton unanimously agreed that the 2011 "work for your benefits" regulations failed to give the unemployed enough information, especially regarding the sanctions for refusing jobs under the schemes.
But the Supreme Court ruled that regulations did not constitute forced or compulsory labour, leading the Government to claim they too had emerged from the ruling victorious.
A Department for Work and Pensions spokesperson said: "The ruling today changes nothing. We are not paying back any benefits as a result of today's ruling."
Responding to the Supreme Court verdict on Government employment schemes. Mr Duncan Smith said: "We are very pleased that the Supreme Court today unanimously upheld our right to require those claiming jobseeker's allowance to take part in programmes which will help get them into work.
"We have always said that it was ridiculous to say that our schemes amounted to forced labour, and yet again we have won this argument.
"Ultimately this judgment confirms that it is right that we expect people to take getting into work seriously if they want to claim benefits."
Additional reporting by Press Association
Join our new commenting forum
Join thought-provoking conversations, follow other Independent readers and see their replies