Government's £4m fund to dredge rivers in Somerset could only have 'marginal' effects on future flooding, experts warn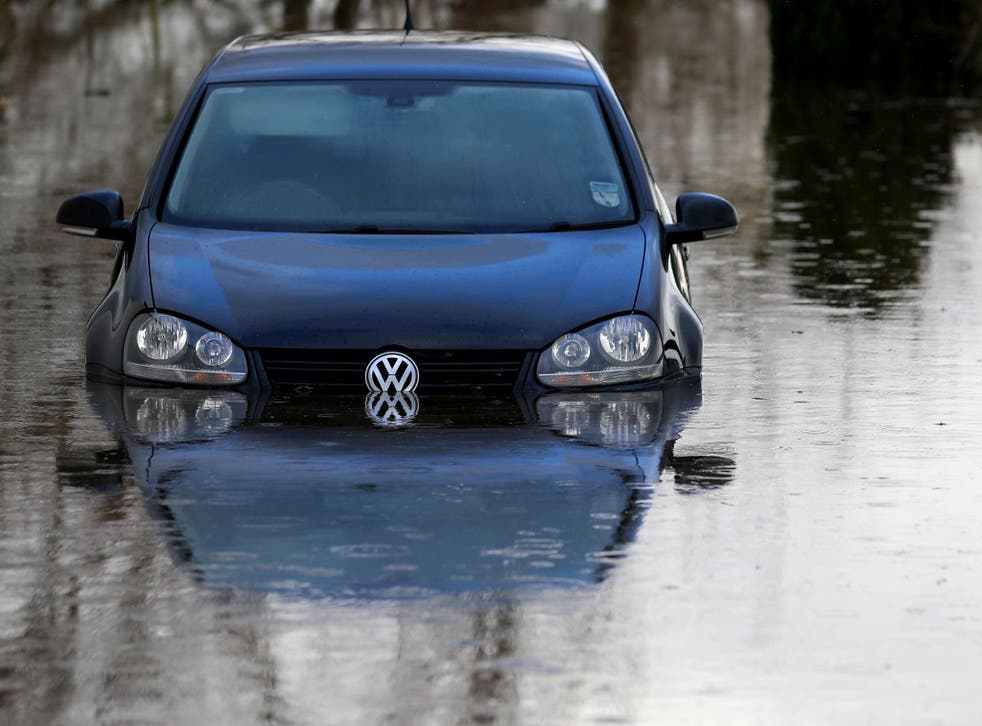 A government plan to begin the dredging of two rivers in the flooded Somerset Levels was taken without seeking the advice of senior engineers in charge of flood defences who happen to believe that the £4 million project will bring only "marginal benefits", it has emerged.
David Rooke, executive director of flood and coastal risk management at the Environment Agency, said that he has not been asked by ministers whether the dredging of 8km of the rivers Tone and Parrett is worth the money or whether the £4 million could be better spent on other anti-flood measures for the embattled region.
Dr Rooke is the most senior flood expert within the Environment Agency yet he admitted that ministers have not asked him whether dredging could have prevented the recent catastrophic flooding which began in December after the heaviest period of rain on record and the highest river levels, tides and groundwater levels for a generation.
"We've not had direct discussions over dredging. It's been advice in terms of the overall risk the country is facing and our response to the risk," Dr Rooke said at a press briefing yesterday before a lecture he is due to deliver today on the lessons of the recent floods at the Royal Academy of Engineering.
"We've had conversations in terms of our plans for implementing government policy and we've had detailed discussions in terms of what we are going to do and when we are going to do it, and that's why we made the announcement last week [on dredging]," he said.
Flooding in England

Show all 20
"Our job is to implement government policy and clearly the government has decided that dredging needs to be done and it's providing the extra funding that's needed," he added.
Local MPs and residents have criticised the Environment Agency for cutting back on river dredging in the Somerset Levels over recent years, which some critics have claimed has exacerbated the recent flooding.
Dan Rogerson, the floods minister, said that river dredging is a crucial step towards providing extra protection to local communities in the Somerset Levels, which is why the government is providing extra funding for the Environment Agency to begin dredging next month.
However, water engineers and hydrologists have pointed out that the flatness of the landscape in the Somerset Levels means that dredging will only have limited benefits at best, and might actually make matters worse in low-lying areas affected by high tides.
"Work we did following the 2012 flood showed there is some benefit on a 2012-type event for doing some selective dredging, which is what we plan to do now that the Government has given us some money to do it - and that will bring some marginal benefit," Dr Rooke said.
"It would probably mean that the moors would not flood as early as they would have done, and that we would be able to pump water off quicker than we are able to do.
"In terms of whether the same number of properties would be flooded, we don't yet know. A group of experts have said it probably wouldn't have made much difference on this event we have experienced. On smaller events, it's probably going to make some difference," he said.
Asked directly whether dredging is a good use of public funds, Dr Rooke replied: "That's for others to decide. Our job is to implement policy with the funding that's made available to us… We haven't had that conversation because those conversations with Government were before the floods that we've experienced."
Professor Roger Falconer, a hydrologist at Cardiff University, said that the extremely flat landscape of the Somerset Levels means that dredging will not have the impact that many people expect because of the slow river flow.
"All and sundry seem to think this is going to solve the problems but… any first year university student will question the enthusiasm for dredging in the Somerset Levels," Professor Falconer said.
"I think it would be a better investment to raise the roads so at least people can communicate with the outside world. I personally think that would be a better investment of the money," he said.
Professor Jim Hall of Oxford University said: "Dredging can and does increase the cross-sectional area of a channel which means that under certain conditions the channel will drain faster but in places like the Somerset levels it also allows the tide to come in faster and in other conditions it can propagate water downstream to other locations faster."
Join our new commenting forum
Join thought-provoking conversations, follow other Independent readers and see their replies