GPs say carers neglect their own health and are at greater risk of depression
Royal College of General Practitioners says mental health check-ups could protect the £119 billion carers save the taxpayer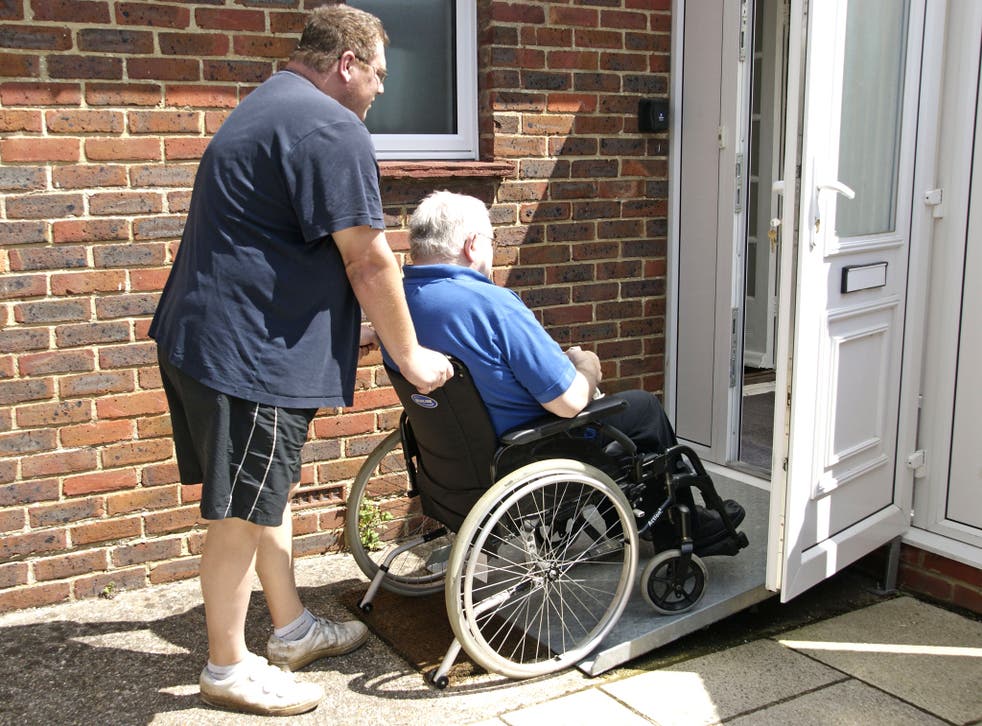 The body representing the UK's GPs has called for check-ups on the mental wellbeing of carers.
The Royal College of General Practitioners (RCGP) warned that carers "at risk physically and emotionally with stress-related illnesses" because they neglect their own needs, and claim that around 40 per cent experience depression or psychological problems.
Holding routine appointments and maintaining a carers' register within GP practices could solve the "hidden" problem and protect the £119 billion carers save the taxpayer, the RCGP added.
Dr Clare Gerada, RCGP chairman, said: "Carers often neglect their own healthcare needs and in many cases it is only a matter of time before they themselves become ill.
"They are at risk physically and emotionally with stress-related illnesses but it can be hard for them to admit that they are struggling."
She told BBC Breakfast: "Unfortunately at the moment as with the rest of the health service, GPs are heaving under the workload and what this report is saying is that we have to target resources where they are most needed and they are most needed with carers.
"There are serious problems going on at the moment across the whole of the NHS but in particular in general practice, but what we mustn't do is forget the hidden group of those that need most care which carers are most certainly part of."
"If carers fall ill you lose two patients. You lose the person they are caring for and also the carer so it makes financial sense to keep carers well."
The RCGP has drawn up a nine point checklist as part of new online guidance which also includes appointing a carers' champion in all GP surgeries, and carrying out audits to measure improvements in carer support.
Asked how the additional checks should be funded, Dr Gerada indicated that national screening programmes on healthy patients for conditions like heart disease should be stopped as it is "something they are unlikely to have".
"We have to stop doing things that don't work and make sure we invest our time and our resources into those patients that need our care most, and those are carers", she said.
Register for free to continue reading
Registration is a free and easy way to support our truly independent journalism
By registering, you will also enjoy limited access to Premium articles, exclusive newsletters, commenting, and virtual events with our leading journalists
Already have an account? sign in
Register for free to continue reading
Registration is a free and easy way to support our truly independent journalism
By registering, you will also enjoy limited access to Premium articles, exclusive newsletters, commenting, and virtual events with our leading journalists
Already have an account? sign in
Join our new commenting forum
Join thought-provoking conversations, follow other Independent readers and see their replies