Graduates and young professionals are being 'priced out' of London's housing market, Sutton Trust warns
Number of graduates being forced to live with parents or in shared accommodation is continuing to rise, think-tank's report describes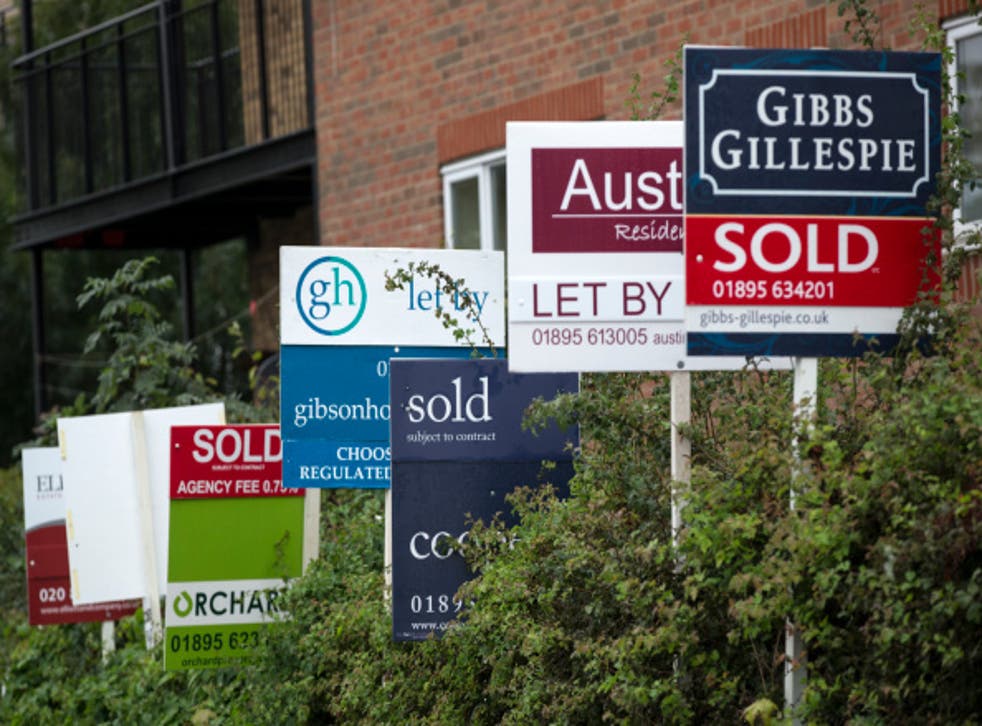 The crippling housing crisis in London affecting graduates and young professionals has come to light once again in a new report by the Sutton Trust, as the think-tank urges all 2016 mayoral election candidates to consider ways to address the issue.
The report, Home Advantage, highlights how bright, young people – especially those from disadvantages background – are being priced out of the city's housing market, despite London being the top place in the country for law, medicine, media, and finance jobs.
Since 2001, London's population has increased by 12 per cent – yet the paper's authors say housing stock has only increased by 9 per cent during the same period. They add how a high demand for housing is leaving graduates caught in a housing trap where rising private rents are preventing them from saving for a deposit.
The most alarming find is that the number of single people aged 25 to 34 living in shared accommodation has risen by a staggering 28 per cent over the last decade. In 2014, there were only two London boroughs – Bexley, and Barking and Dagenham – where the average house price was less than eight times an average person's income.
Now, Home Advantage is warning of the worrying implications for social mobility which, it says, is leading to a growing imbalance between those who can turn to the 'Bank of Mum and Dad' for financial help, and those who cannot.
Data published in the report shows how more graduates than ever are being forced to live with their parents (15 per cent) than on their own (11 per cent).
Chairman of the Sutton Trust, Sir Peter Lampl, described how the brightest young people deserve the same chances to reach the top of their professions, or to be able to turn their talents into businesses, whatever their background.
He added: "So many of our leading jobs are based in London, yet the current housing situation is making it increasingly difficult for graduates from less advantaged homes to move here."
His comments came after it was also revealed how fewer than six per cent of new graduates who move to London come from the most disadvantaged fifth of UK neighbourhoods. This is in comparison to 42 per cent who come from the most advantaged fifth of areas.
Those from the South East find it easier to gain a foothold in the capital, Home Advantage says, with fewer than 20 per cent of graduates moving to London from outside the region.
Co-author of the report, Kath Scanlon, said: "There are important innovations being tried – but all need scale if they are to be successful."
The paper is now recommending the following in order to address the issue and to prevent it from getting worse:
Market-based student-type housing – which can enable young people to gain a foothold in the capital in the short-term, with a proven track-record of success

Age-targeted privately-rented housing developments – which tailors housing design, amenities, and business models to suit the needs of young professionals

Factory built pre-fabricated housing – which produces simple housing quickly and at limited expense, providing effective transitional housing for those leaving university

Covenanted privately-rented housing – where as a condition of planning permission, new dwellings remain in the private rented sector for a set number of years
Sir Peter added: "I hope all the candidates to be London Mayor in 2016 – and the current team in City Hall – will look at these innovative solutions carefully and find ways to take them forward."
Join our new commenting forum
Join thought-provoking conversations, follow other Independent readers and see their replies