The Great British Biscuit Crisis is finally over
'Full production has now resumed. We couldn't be happier,' says biscuitmaker knocked out of action by Storm Desmond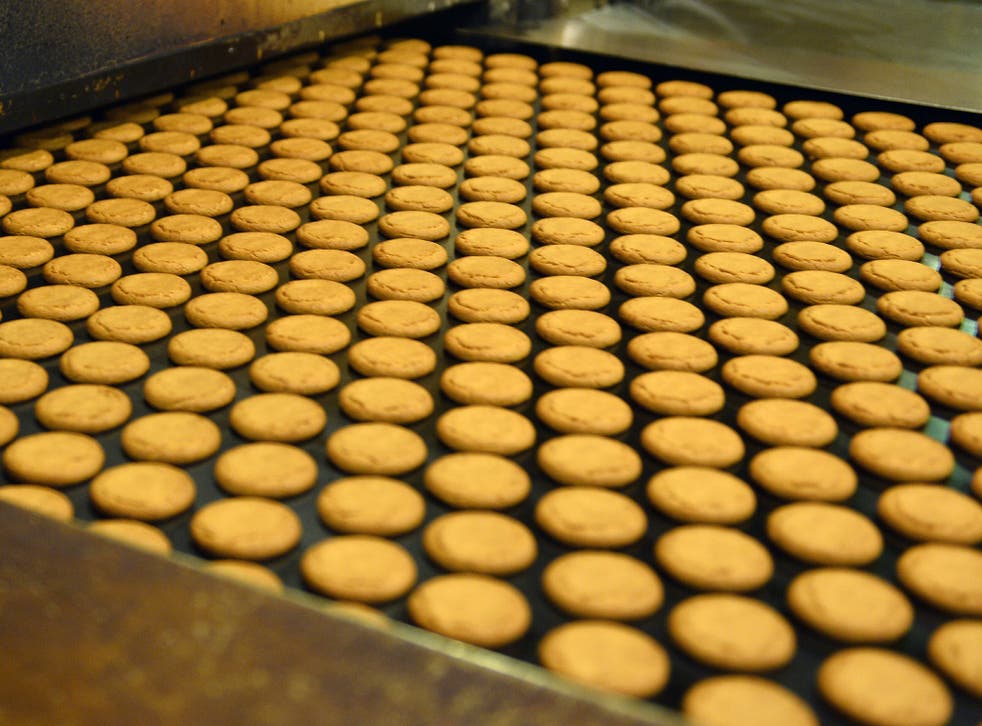 Britain's biscuit crisis is finally over after managers at a flooded factory announced they have resumed full production.
The temporary closure of United Biscuits' Carlisle site hit supplies of McVitie's Ginger Nuts, Custard Creams and Bourbons, among others.
However their biscuits will now start returning to supermarket shelves for the first time since the factory's ovens suffered flood damage when Cumbria was hit by Storm Desmond.
Mark Taylor, manufacturing director at United Biscuits, said customers had written in asking when the biscuits would be back on the shelves.
"We know how popular our brands are and how disappointing it has been waiting their return. We appreciate everyone's patience in bearing with us," Mr Taylor said.
"Over the past four months, we've come together to get the factory back up and running as quickly as possible. Full production has now resumed. We couldn't be happier or more thankful to everyone who has supported us in getting the factory back up and running."
Storms Desmond and Eva caused flooding to swathes of Cumbria, Lancashire and Yorkshire and swamped at least 16,000 homes.
Nearly 40 million litres of water and 540 tonnes of debris had to be cleared before production could be restarted at the factory, which produces 80,000 tonnes of biscuits a year.
The crisis became so severe that two planeloads of biscuits were flown in Dubai.
UK news in pictures

Show all 50
Join our new commenting forum
Join thought-provoking conversations, follow other Independent readers and see their replies