Grenfell Tower fire: Evening Standard appeal raises over £2.2 million for victims
Thousands of people have donated to the fund which will help those on the ground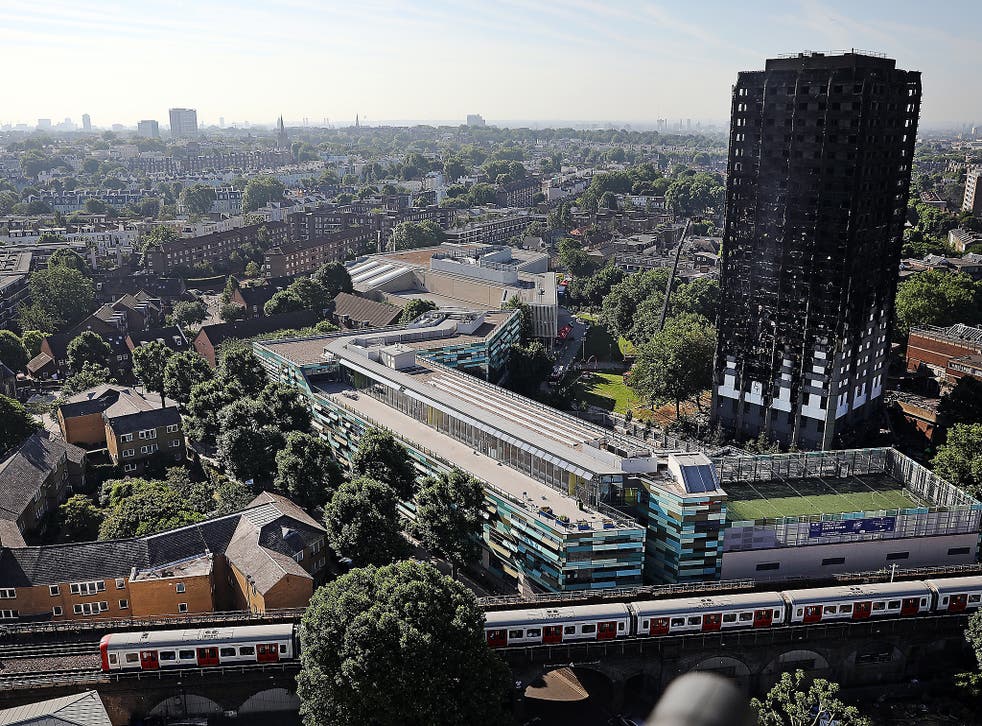 More than £2.2 million has been raised in two days by the Evening Standard newspaper's appeal for the Grenfell Tower victims.
Thousands of people donated to Dispossessed Fund, some of which will be given to uninsured residents to help replace their possessions. If required, the fund will also cover the cost of funerals.
The first payments will be made over the weekend to community groups providing frontline help to those affected by the fire, which claimed the lives of at least 30 people.
Many more are still missing and feared dead. At least 24 people, including 12 in critical care, remained in hospital.
Queen arrives to meet victims of Grenfell Tower fire
Among those to donate were:
• £1.4 million from 23,500 donors via JustGiving and the Dispossessed Fund's own website.
• £250,000 from the NEX Group (formerly known as ICAP) headed by chief executive Michael Spencer.
• £250,000 from Sky.
• £100,000 from HSBC.
• £100,000 from The Sun.
• Vodafone to match up to £100,000 in donations via JustTextGiving.
• £50,000 from Burberry.
• Composer Hans Zimmer donated the proceeds of last night's concert at Wembley Arena.
The money will be administered by the London Community Foundation, have already been made by the Duke and Duchess of Cambridge and Prince Harry.
Pret A Manger and law firms Allen & Overy and Linklaters have also given money to the good cause. Microsoft and Adobe are matching staff donations.
Bucket appeals have also been set up in branches of Morrisons, Tesco and in National Rail stations.
London Community Foundation chief executive Russell Delew said it would do "everything in our power" to help bring the community back to where it was before the fire.
"The London Community Foundation would like to thank all those who have supported the Evening Standard Dispossessed Fund in the aftermath of the devastating fire at Grenfell Tower," he said. "London's community spirit and generosity have shone through when local people need it most.
"Our 20-year record of supporting London's most disadvantaged groups and communities has ensured that we can react swiftly in these difficult circumstances. Whilst we provide immediate assistance, the London Community Foundation is also about the long term, and we will continue to support the people of Grenfell Tower."
The Vodafone Foundation will matchfund up to £100,000 of text donations made to the Dispossessed Fund. Text GREN88 £10 to 70070.
Helen Lamprell, Vodafone UK corporate & external affairs director, said: "Our hearts go out to the families affected by the Grenfell Tower fire. Vodafone staff from local stores will continue to help people in the area stay in touch with their loved ones and support the community over the coming days."
Hans Zimmer, famed for his scores for The Lion King and Gladiator, was met with thunderous applause and a standing ovation when he announced that the proceeds from last night's concert at Wembley Arena would be handed over to the fund.
Describing London as his "second home", the German turned to his orchestra and said: "I haven't discussed it with you lot yet, but I am sure you'll be fully behind this. I'll donate the proceeds to the victims of the fire. My daughter Zoe was there helping out last night and she told me all these stories that made my heart heavy."
The British Red Cross will draw on its experience of emergency fundraising after the 7/7 terror attacks on London in 2005 and the recent atrocities in Manchester and London Bridge.
Chief executive Mike Adamson said: "The people living in Grenfell Tower have suffered an unimaginable tragedy. Our hearts go out to all those who have lost so much. We have already seen the incredible outpouring of support from the local community, greater London and the whole country.
"We are now launching this national appeal, together with Kensington and Chelsea council, to support those people who have lost everything, so they can receive financial help as soon as possible.
"As well as launching this appeal we are also keen to use our convening power to bring partners together to work out the best way to raise funds and distribute them. We thank the UK for their continued generous support and overwhelming show of humanity in this time of need."
Nick Paget-Brown, leader of Kensington and Chelsea council, said: "The generosity of the British public has been truly overwhelming so we are very grateful indeed that the British Red Cross has stepped in to lend its muscle and expertise to the relief operation."
In Pictures: Grenfell Tower after the fire

Show all 51
Money donated to the Dispossessed Fund is being allocated to voluntary organisations, churches and community centres providing frontline help in west London. This is the quickest way to deliver immediate help to as many people as possible in the first instance.
Beneficiaries include the ClementJames Centre and the Rugby Portobello Trust, each receiving £5,000 today.
Payments will follow to residents affected by the fire to enable them to replace clothes and possessions.
Bereaved families will also be offered help with funeral costs. The London Community Fund, which administers the Dispossessed Fund for the Standard, is setting up an online form for people to apply for immediate hardship funds.
To donate to the Evening Standard's appeal go to dispossessedfund.org.uk.
Join our new commenting forum
Join thought-provoking conversations, follow other Independent readers and see their replies