Happiest places in the UK: Harrogate tops list for third year in a row
The town is home to cream tea and a unique Turkish bath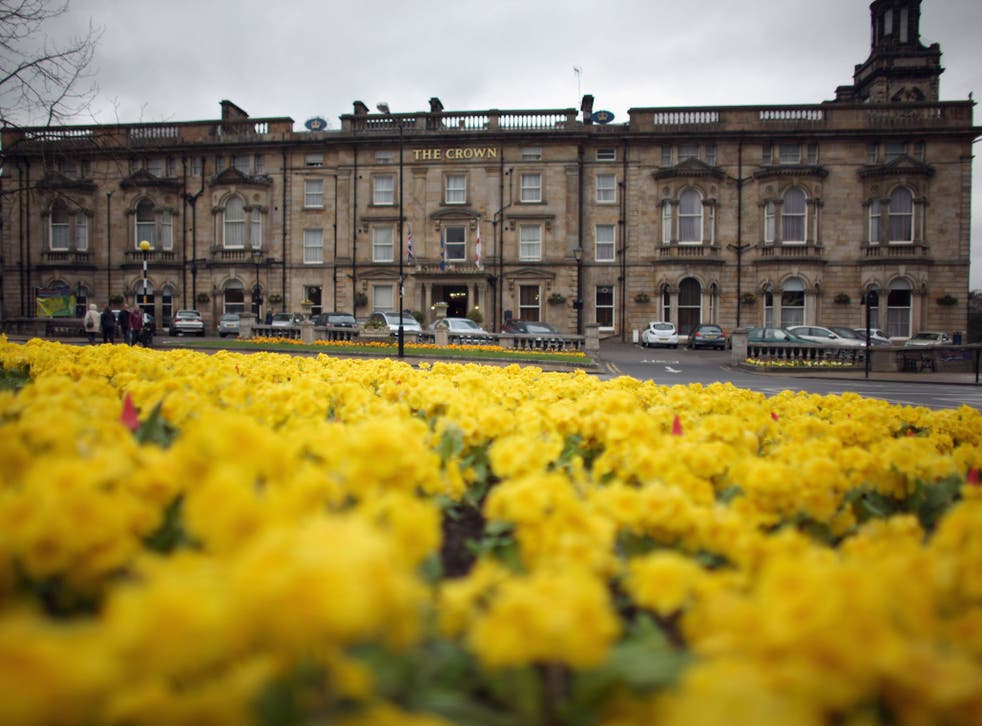 The North Yorkshire town of Harrogate has been named the best place to live in the UK for a third year running.
The spa town retained the accolade thanks to the results of an annual survey which asked 24,000 people to rate how content they are with where they live.
Participants of the Rightmove poll were asked to consider 12 aspects: decor, space, contentment, value, community, area upkeep, pride, costs, safety, amenities, recreation, and neighbourliness.
The answers of Harrogate residents saw the town ranked highest for safety, being proud of their home, and being happy with the general upkeep of the area.
As popular with tourists as it is with residents, Harrogate is dotted with grand hotels and quaint tea rooms. It is also home to unique Turkish baths which first opened in 1896, and were restored in 2004.
Outside the town, residents are able to enjoy lush, peaceful countryside.
Harrogate also had a moment of mystery in 1926, when crime novelist Agatha Christie disappeared after leaving her Surrey home in 1926 and turned up several days later living in a hotel.
Following closely behind in the national poll were Shewsbury and Ipswich, at second and third place, respectively.
When Scotland and Wales were considered separately, Inverness and Llandrindod Wells were crowned the happiest places.
Happiest places in the UK - in pictures

Show all 10
Michael Newby, Director of Visit Harrogate said: "This is fantastic news – to come top two years running was great, but to be named the happiest place for a third time is just amazing."
Councillor Richard Cooper, Leader of Harrogate Borough Council said: "Harrogate is a fantastic part of the world in which to live. Resident's benefit from a great quality of life with low unemployment, low crime, excellent local services, on-going investment, highly regarded schooling and a great community spirit."
Join our new commenting forum
Join thought-provoking conversations, follow other Independent readers and see their replies