Harry finally opens fire ... on the press
The media blackout on the prince's deployment in Afghanistan came to an end last night – with a bang. Cahal Milmo and Ian Burrell report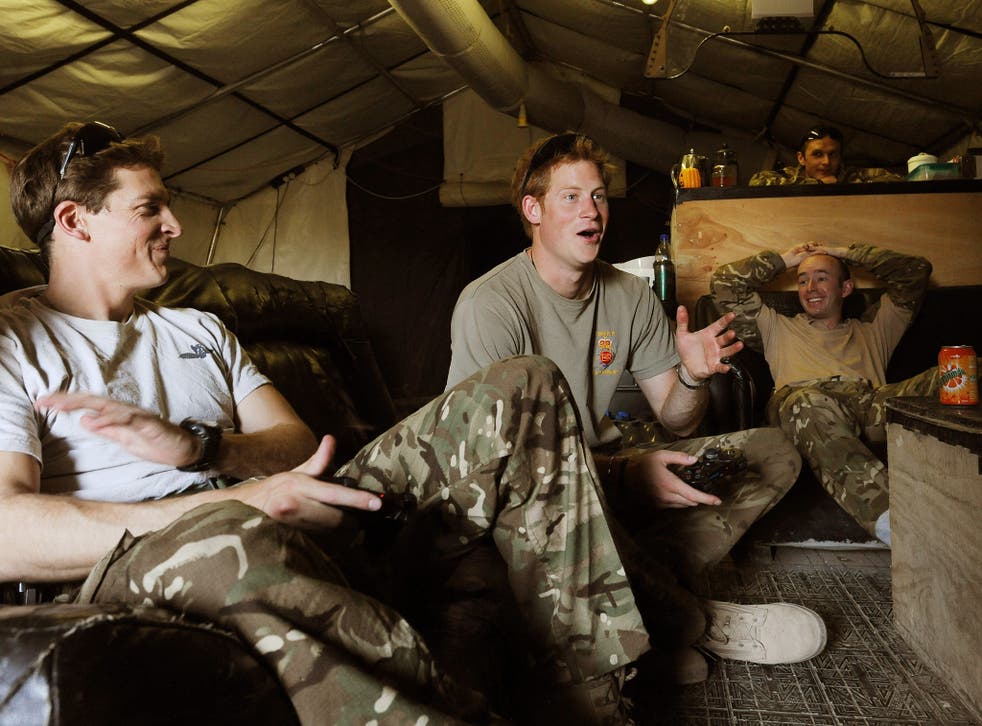 Prince Harry has made a plea for his brother to be allowed to become the first heir to the throne to serve in a war zone in nearly a century by joining him in flying helicopters in Afghanistan.
In interviews to mark his return to Britain after a second tour of duty in Afghanistan, Harry said Prince William would "love to be out here" as he revealed that he had killed Taliban fighters during his latest deployment to the country as the co-pilot of an Apache attack helicopter.
The third-in-line to the throne also revealed his dismay at the press, saying he felt he had been shabbily treated by the decision to publish pictures of him frolicking naked in Las Vegas last year before his tour of duty and hinted that his distrust of newspapers was rooted in his mother's death.
In a reference to the phone-hacking scandal, he remarked that because he had no mobile phone in Afghanistan "they obviously can't bug our phones".
He said: "If there's a story and something's been written about me, I want to know what's being said. But all it does is just upset me and anger me that people can get away with writing the stuff they do. Not just about me, but just about everything and everybody. My father always says, 'Don't read it'. Everyone says, 'Don't read it because it's always rubbish.'"
Speaking candidly to journalists during three meetings interspersed across his 20-week tour based at Britain's Camp Bastion base, during which he has flown dozens of missions, Harry underlined his view of himself as a professional soldier who is far more at home as "Captain Wales" than as a royal prince.
Asked if he knew whether he had killed insurgents while in charge of the weapon systems on the Apache, which include rockets and a 30mm chain gun capable of firing 10 rounds per second, Harry, 28, said: "Yeah, so have lots of people. The squadron's been out here. Everyone's fired a certain amount."
In a breakdown of the carefully controlled news blackout surrounding details of flights carried out by Harry, who is serving with 662 Squadron of the Army Air Corps, it was reported by The Sun last year that the prince was responsible for an attack which killed a Taliban commander.
Military chiefs and royal aides have been coy in the past about whether the royal soldier has killed Afghan fighters, though he had previously referred to a television monitor used to watch attacks ordered by him in his previous tour as a forward air controller in Afghanistan as "Kill TV".
Speaking before his return to Britain today, Harry said: "Take a life to save a life. That's what we revolve around, I suppose. If there's people trying to do bad stuff to our guys, then we'll take them out of the game, I suppose."
The prince revealed that his brother, who has not been permitted to see active service because it is considered too dangerous, was envious of his role abroad, adding that he could see the Duke of Cambridge swapping his role as an RAF search and rescue pilot to fly Chinook helicopters in Afghanistan to evacuate casualties.
A future monarch has not seen wartime service since George VI, then Prince Albert, served with the Royal Navy during the Battle of Jutland in 1916.
Harry said: "Obviously, he'd love to be out here. And to be honest with you, I don't see why he couldn't... No one knows who's in the cockpit. Yes, you get shot at. But if the guys who are doing the same job as us are being shot at on the ground, I don't think there's anything wrong with us being shot at as well."
The prince said he attributed his success as a helicopter pilot to having more to do with his practical skills, such as playing computer games, rather than his ability to pass exams.
Join our new commenting forum
Join thought-provoking conversations, follow other Independent readers and see their replies