Health Lottery raises only half of its £50m charitable fund target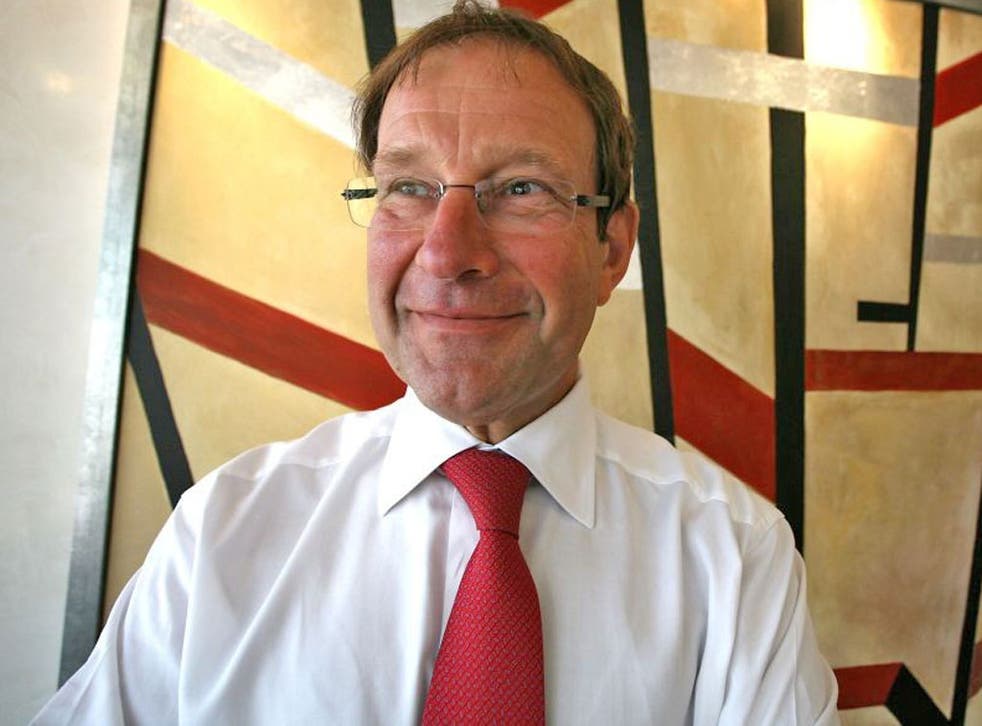 Richard Desmond's controversial Health Lottery has raised only half of its charitable funding target a year after it was launched.
The lottery has channelled only £24.5m to local health charities, compared with the £50m projected at its launch in October last year. A spokesperson blamed "a very difficult retail market" which had seen ticket sales reach £119m compared with a projected £250m.
It is also locked in a battle for survival with Camelot, the operator of the multibillion-pound National Lottery, which claims it is losing £1m a week to Mr Desmond's venture. It claims that if other commercial operators were to enter the market it could prove "potentially devastating".
Mr Desmond, the owner of the Daily Express, was celebrating last month after Camelot abandoned legal moves to stop the Health Lottery from operating. But the war between the two for Britain's millions of lottery players is set to continue, with Camelot demanding Government action to close what it describes as a legal "loophole".
The Health Lottery, launched by the media tycoon with £50m last October, is based on 51 local society lotteries which has allowed it to circumvent laws that allow only one single national lottery operator.
In addition to distributing millions of pounds to local health charities, it claims it has helped boost sales for Camelot by 15 per cent.
Health Lottery tickets are sold alongside those for the National Lottery in newsagents and supermarkets but carry a top prize of £100,000 compared with the million-pound jackpots promised by its bigger rival. The Health Lottery gives 20.3 pence of every pound raised to charity, compared with 28 pence for Camelot.
Camelot, which earned £6.5bn from National Lottery sales last year, claimed in the High Court that the Health Lottery had breached rules meant to grant its own competition monopoly status by buying a network of regional lotteries and promoting them nationally in Mr Desmond's media outlets, which include Channel 5.
But the judges rejected its call for a judicial review, arguing that the question of whether the purchase of multiple local lotteries should be allowed was a matter for the Government.
A spokesman for Camelot said: "We are of the firm belief that the Health Lottery is a blatant example of an attempt to commercialise a society lottery on an industrial scale. This is not a personal attack – we have co-existed peacefully with society lotteries for many years. But the Health Lottery sets a dangerous precedent [if] other commercial operators are encouraged to follow. It is imperative the Government now acts to close this loophole."
A spokesperson for the Health Lottery said: "We are flattered if they think we are rivals to a £6.5bn business. It is like comparing Manchester United with my local pub football club. Their desire to crush a business that poses minimal competitive threat to their own is inexplicable."
The Health Lottery will this week launch a midweek draw in addition to its Saturday draw with a £100,000 top prize. A spokesperson for the Department of Culture, Media and Sport said: "We have noted the statement from Camelot and are considering the judgment by the High Court."
Join our new commenting forum
Join thought-provoking conversations, follow other Independent readers and see their replies