Heathrow offers to impose ban on night flights if it is allowed to build third runway
Airport bosses dangle prospect of a ban on flights between 11pm and 5.30am in a concession for local residents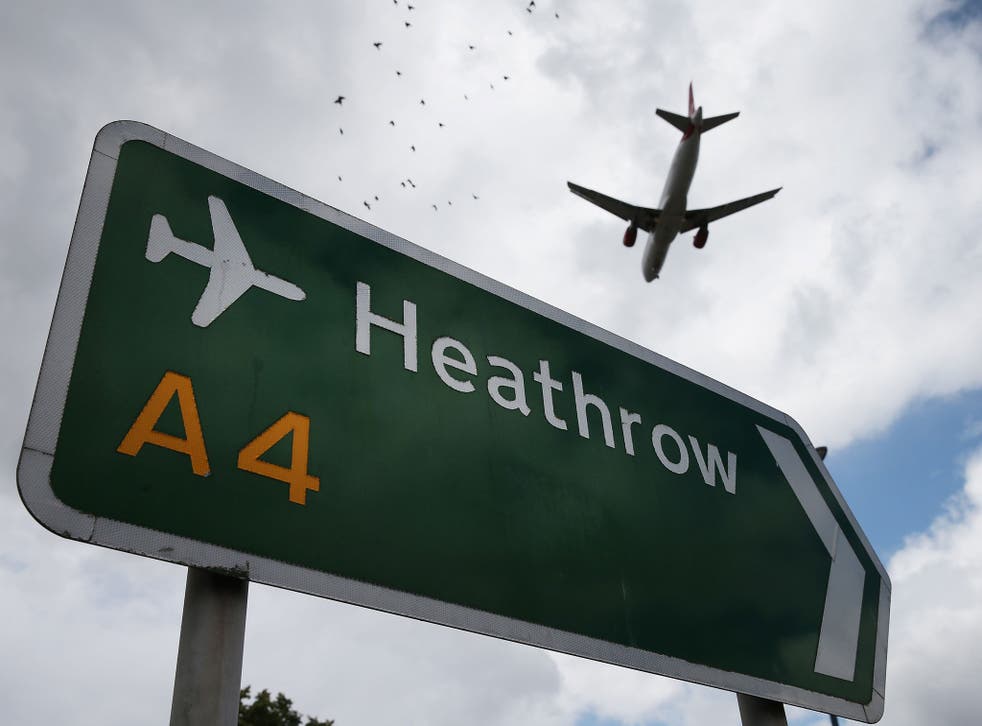 Heathrow has pledged it will not let flights take off and land from the third runway until and unless it meets tough air quality rules.
As part of a package of concessions designed to make it easier for the Government to give the go-ahead for a new runway the airport has promised that "additional operations will be contingent on acceptable performance on air quality".
It adds that new capacity at an expanded airport will not be released unless it can do so without delaying UK compliance with EU air quality limits.
In a concession to local residents Heathrow has also announced that it will ban flights taking off and landing at the airport between eleven and 5.30 in the morning as soon as planning permission is granted for the third runway – and not when it is finally built.
It will also support the introduction of an independent noise authority and consult on establishing a legally binding noise 'envelope' for the third runway.
In July last year the Airports Commission recommended that a third runway should be built at Heathrow alongside a "significant" package of measures to make Heathrow's expansion more acceptable to nearby residents.
However a final decision by the Government has been put off and is now not expected until after the European referendum.
In a letter to David Cameron Heathrow Chief Executive John Holland-Kaye said they had submitted a "comprehensive plan that meets and exceeds" the demands made by the Airports Commission.
"We have acted now to let you and your government make the right choice, in the long term interest of our country. It will enable you to choose Heathrow and secure a stronger economy and Britain's place in the world.
The commission recommend a ban on scheduled night flights from 11.30pm to 6am, but Heathrow has proposed that the restrictions should be in place from 11pm to 5.30am.
John Stewart, chairman of the main anti-Heathrow expansion group Hacan, said: "Heathrow's decision to move on night flights could turn out to be significant.
"Hacan has long campaigned for a ban on flights before 6am but things have remained the same for decades. Heathrow's proposals may prise open a door on night flights that has been firmly closed for 25 years."
In pictures: 70 years of Heathrow

Show all 22
In December the Department for Transport confirmed that the commission's shortlisted options - new runways at Heathrow or Gatwick, or extension of an existing runway at Heathrow - were "viable".
But it also announced that further work on noise, pollution and compensation - which it expects to be concluded "over the summer" - will be carried out before it makes a decision on which project to support.
London's newly-elected mayor Sadiq Khan's manifesto stated that he would oppose a third runway at Heathrow.
He pledged to continue to call for expansion at Gatwick as a "more viable, cheaper and easier to build alternative" even if the Government pursues the Heathrow option.
The Commons' Transport Select Committee published a report last week which urged ministers to set out a clear timetable for airport expansion after claiming the arguments for and against increasing aviation capacity "have changed little in a quarter of a century".
Join our new commenting forum
Join thought-provoking conversations, follow other Independent readers and see their replies