Hedgehog extinction in 10 years time 'complete b******s', says campaigner
Conservationist added that numbers were declining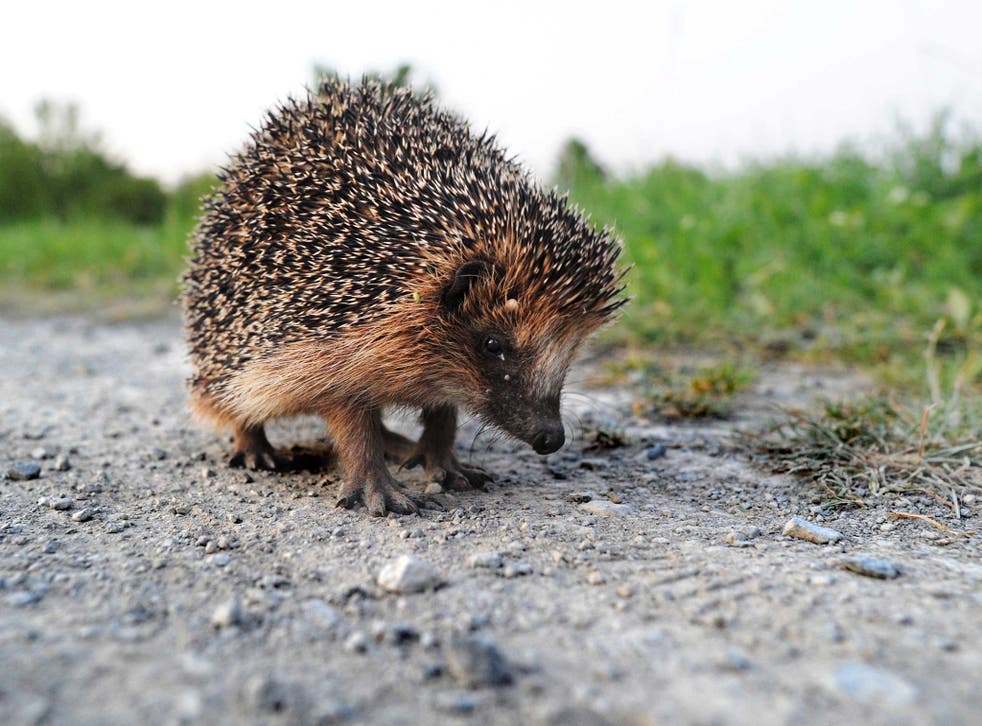 A hedgehog conservationist has labelled warnings that the spikey creatures might totally disappear from our countryside within ten years as "complete b******s".
Author and ecologist Hugh Warwick said warnings hedgehogs would vanish in ten years were counterproductive to efforts to preserve the seriously threatened animals.
Former Countryfile presenter Michaela Strachan said hedgehogs were in "critical danger", telling the Radio Times: "If we don't do anything about them they will be gone in ten years."
But Mr Warwick told The Independent: "We are not seeing the imminent extinction of hedgehogs and saying so is not helpful on many levels".
"If you get a bunch of idiots jumping around saying hedgehogs will become extinct and in ten years' time they don't, it undermines the credibility of realistic fears," he said.
Hedgehog numbers are believed to have fallen to around one million since the 1950s, when an estimated 30 million inhabited our countryside and gardens, according to figures from the British Hedgehog Preservation Society.
Mr Warwick continued that conservationists were concerned about the numbers of hedgehogs living in "minimum viable locations", or the amount of land – thought by some to be roughly equivalent to two tennis courts – hedgehogs require to survive.
He said "the main problem" was that although there were pockets of hedgehogs throughout the country, these patches were often not linked - curtailing the animals' ability to forage successfully.
Animals in decline

Show all 8
"You get all these old dears shrieking that they've put in special compost and lifted up their tennis nets," he said. "But many people forget the most important thing is to connect each pocket."
Fay Vass, the chief executive of the British Hedgehog Preservation Society, also rebutted the ten years' disappearance – but stressed that hedgehogs were "declining at a rapid rate".
"The biggest danger facing hedgehogs is the loss and fragmentation of habitat," said Ms Vass, whose organisation is partnered with the Peoples Trust for Endangered Species and advises gardeners how to make small changes to encourage hedgehogs.
Join our new commenting forum
Join thought-provoking conversations, follow other Independent readers and see their replies