Hefty seal put on diet and exercise regime after piling on the pounds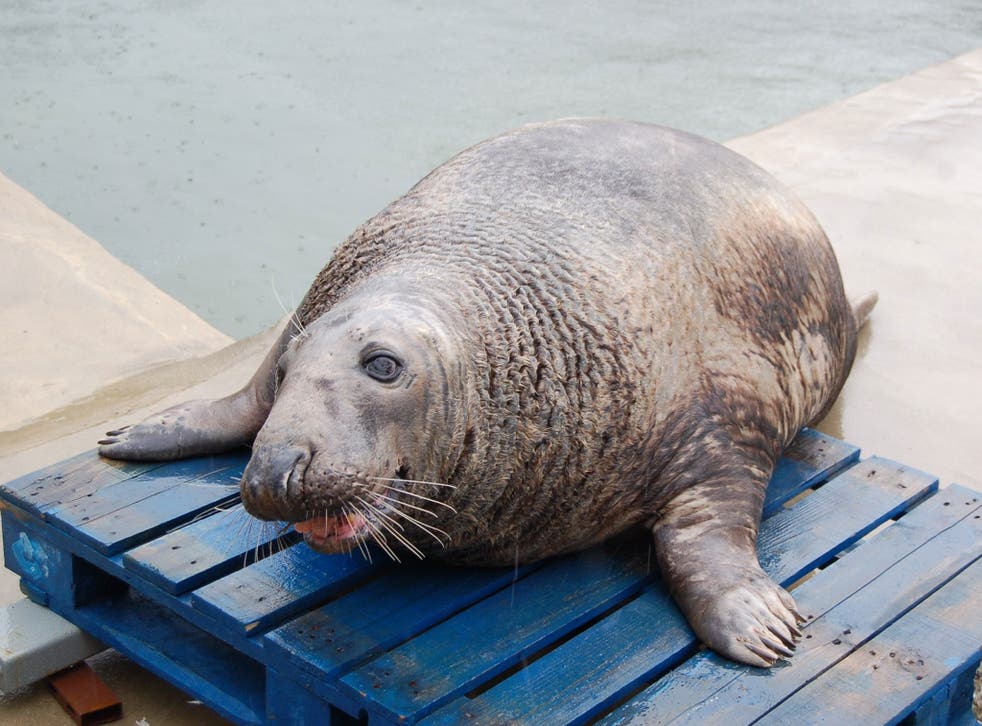 A grey seal with a penchant for overeating has been put on a strict diet after gaining more than 124kg in just nine months.
Staff at the Cornish Seal Sanctuary in Cornwall were shocked at the 24-year-old seal's latest weigh-in, and zookeepers confessed that they had trouble saying no to the demanding animal.
Yule Log - known affectionately as Loggy - weighs 346kg, just under the maximum weight for his species, and keepers will need to work hard to get him down to under 300kg.
Animal care assistant Jenny Lewis, 29, feels she may have been at fault, admitting: "He's such a lovable character I haven't been able to resist giving him the odd extras at feeding time."
Yule Log will now be limited to 3.5kg of fish a day, and will have to work hard for it. The food may be hidden in a ball, or dragged back and forth to encourage him to pursue it.
Jenny added: "He is already trained to target feed, which means putting his nose on a special stick we carry before he gets a fish, but from now on he will have to chase me up and down the side of the pool a few times before I let him reach it."
It's not only the seal's big, pleading eyes that Jenny now has to resist. Supervisor Tamara Cooper said: "If he doesn't think he's getting his fair share he swats the water with a giant flipper and drenches whoever is holding the fish bucket. We're all going to be in for a few soakings in the coming months as we try to get Yule Log back in trim - but Jenny will be getting the most."
Join our new commenting forum
Join thought-provoking conversations, follow other Independent readers and see their replies