Historian calls for Richard III state funeral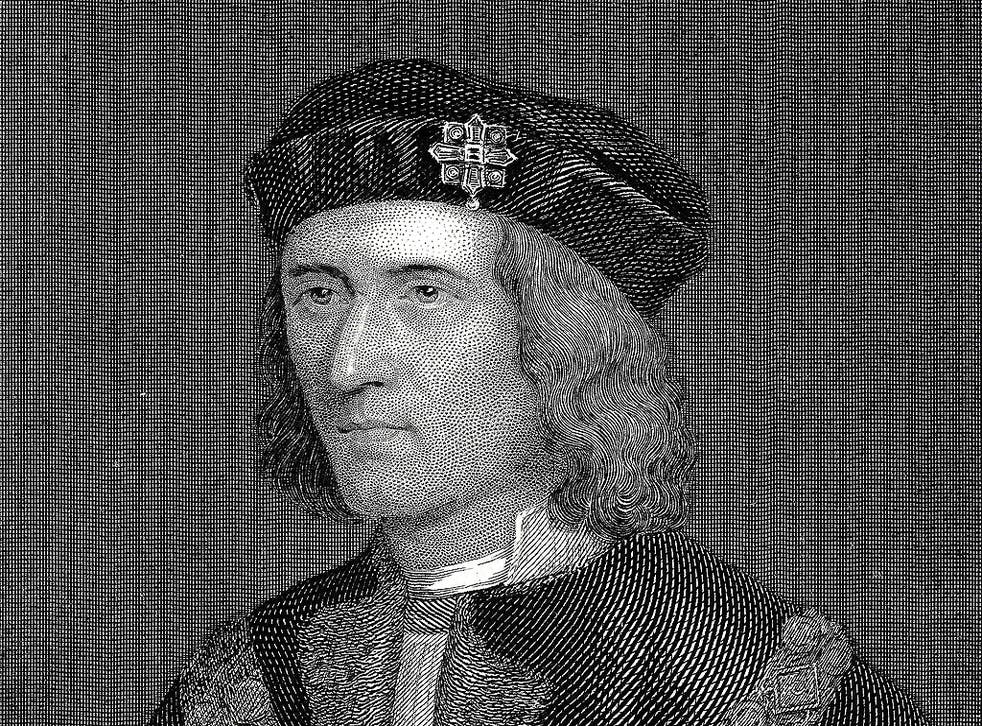 A historian and Tory MP has called for a full state funeral for King Richard III, if remains discovered beneath a car park prove to be those of the medieval monarch.
Chris Skidmore, author of a book about the king's bloody final battle, said he hoped that DNA tests would show the skeleton found in Leicester is that of the Plantagenet ruler.
The skeleton, with a metal arrow in its back and severe trauma to the skull, was exhumed from a car park behind council offices in Leicester last week during an archaeological dig.
Initial examinations have revealed it to be the skeleton of an adult male with the remains said to be in a good condition.
It also has a curved spine, consistent with accounts of Richard III's appearance.
The king died at the Battle of Bosworth in 1485, the last major act in the Wars of the Roses.
Richard III's demise was dramatised by Shakespeare, who had the king calling out "a horse, a horse, my kingdom for a horse" before being killed on the battlefield.
Mr Skidmore, whose book on the Battle of Bosworth is due to be published next year, said that it would be fitting to hold a state funeral despite the monarch's villainous reputation.
He said: "If it is found to be the body of Richard III then it would probably be one of the most significant archaeological finds of the century, arguably of the last 50 years."
He said all English monarchs are traditionally accorded a state funeral, and Richard's significance was such that he too should receive the final honour.
"He was the last Plantagenet king and the last English monarch to die on the battlefield," he said.
The body could either be laid to rest in Westminster Abbey, alongside his queen Anne Neville, or in York Minister, Mr Skidmore suggested.
Modern views of Richard III have been heavily influenced by Shakespeare's portrayal and the mystery of the princes in the tower - the young Edward V and his brother whom Richard is assumed to have had murdered.
Mr Skidmore, who has tabled a Commons early day motion calling for the state funeral, said Richard III was always seen in "black and white" terms but the reality was probably more nuanced.
"It was a brutal time," he said "but that's not to excuse what happened or to condone infanticide".
The cost of a state funeral, which could be conducted in a modern way or using the Yorkist traditions of Richard's time, could be offset by an expected increase in tourism, Mr Skidmore claimed.
"The eyes of the world would be focused on it," he said.
The DNA from the skeleton, which was uncovered by a team from the University of Leicester, will be analysed and compared with those of Michael Ibsen, a descendant of Richard III.
PA
Join our new commenting forum
Join thought-provoking conversations, follow other Independent readers and see their replies